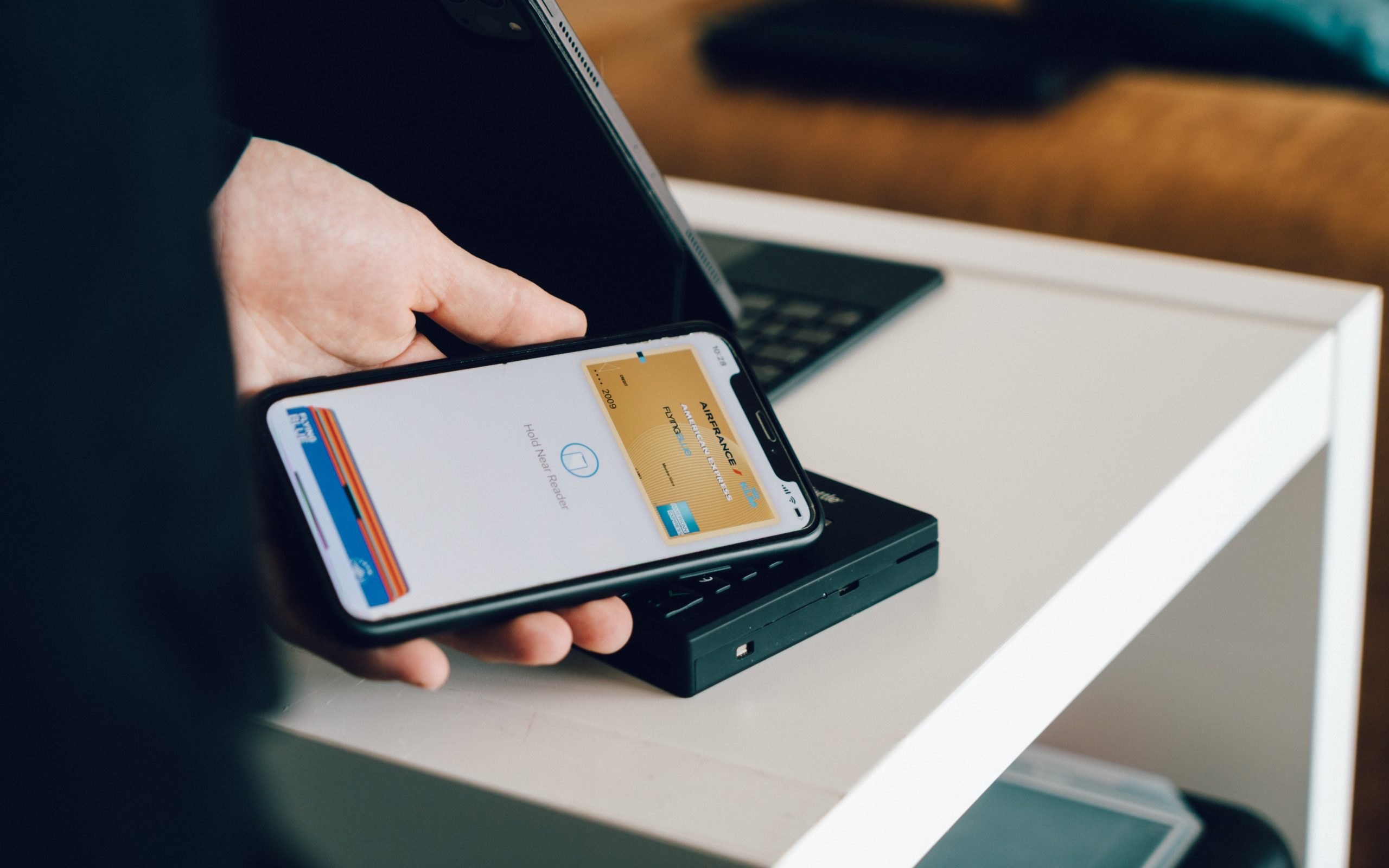 Why Pre-Paying Tracing Agents Is A Good Idea
Learn why pre-paying tracing agents is a good idea with this informative article. If you need to find someone that you've lost touch with, you may be considering using a tracing agent. Tracing agents are an effective solution, whether you want to reconnect with a missing friend or family member, or whether you're keen to locate someone who owes you money.
However, not all tracing agents work in the same way. Some trace agents will only bill you after they've found the person that you're searching for, whereas others will ask you to pre-pay in advance.
Although the idea of not having to pay until the job has been completed may sound appealing, it isn't always the best option. In fact, paying upfront comes with a host of advantages which we're going to take a look at here.
Paying At The End Of The Project – Is It A Good Idea?
It's fair to say that nobody wants to pay for a service that they may not receive. It isn't too surprising, then, that the idea of paying upfront for a tracing agent to locate a missing individual sounds like a bad idea.
After all, how do you know that they're actually going to get the job done? Couldn't you be throwing your money away with no guarantee of finding the answers that you're looking for?
With that in mind, the idea of paying at the end of the project seems to be the best solution. At least you'll know that the task has been accomplished and you'll have the address of the individual in question safely in your hands. Right?
Well, not necessarily. Unfortunately, although this system sounds ideal, it could put you at risk of hidden fees that can turn out to be a lot higher than you expected. It could also put you potentially at risk of becoming a victim of fraud. Sadly, not every company offering tracing services is created equal, and some are not reputable or are simply ineffective.
While it may sound counterintuitive to pay for people tracing services upfront, in fact, it can actually protect you from disputes and unexpected high costs as long as you select the right tracing company.
The Problems Of Paying At The End Of The Project
Pre-paying for tracing services may seem like a bad idea – after all, there's no guarantee that the tracing agents will be able to find your missing individual – but if you choose the right tracing company, you'll find that pre-payment comes with a wealth of benefits that will actually protect you.
The primary benefit of pre-paying for a tracing service is that any unexpected bills will be avoided. All too often, companies offering tracing services with payment at the end of the project fail to fix a price in advance. This can lead to clients being faced with very high bills with hidden charges applied that they were unaware of at the outset.
Billing at the end of the project tends to mean that no price is set at the beginning. Even if costs are discussed, they may be vague and revolve around a lot of "what if" scenarios. This is something to be aware of if you're considering using a tracing agency that bills after the event.
What may appear to be an attractive quote for tracing your missing individual at the outset may rapidly turn into a large invoice when hidden extras like search fees are added on.
In such cases, it can be difficult to dispute those charges or to prove that fraudulent behaviour has occurred, and too many clients end up out of pocket. Therefore, with this firmly in mind, it's easy to see why pre-payment offers its own advantages.
The Benefits Of Pre-Payment
When you pre-pay for your tracing services with a reliable and reputable tracing agency, you can be confident that you won't be charged any extra for locating the individual in question. You will know in advance exactly how much you have to pay for the service and what the payment covers.
This will give you the peace of mind that comes with knowing there will be no hidden fees or charges that you were unaware of at the outset. This eliminates the possibility of fraud or awkward disputes at a later date and ensures a trouble-free transaction.
Of course, it's still important to choose a trustworthy tracing agency, especially when you're paying for their services upfront. That's why it's essential to look for some key features when you're selecting the right agency for you.
Two features that you should look for in your chosen tracing agency are a no trace no fee arrangement and a recheck guarantee. If both of these features are in place, you can be confident that pre-payment will only bring you advantages with none of the potential pitfalls.
Choosing A Reputable Tracing Agency
When it comes to choosing a reputable tracing agency, Find UK People should be your first port of call. Not only do we have a 98% success rate at locating missing individuals, but we also offer our services on a no trace no fee basis.
If, in the rare event that we can't find the person you need to locate, we'll give you your money back without any arguments or excuses. Your refund will be processed at the same time that the negative report is generated, and you will receive the money into your account within 3 days.
We also offer a recheck guarantee. If it turns out that the location information that we have obtained for the person in question is incorrect for any reason, we will carry out a recheck to rectify the situation.
We underwrite address information that we supply for a period of 60 days, and this means that we will recheck the details for free should they prove to be wrong within that period of time.
Since we also undertake to find your missing person within at most 7 days, with many individuals being located within 24 hours, you will rapidly receive the information you require when you choose Find UK People.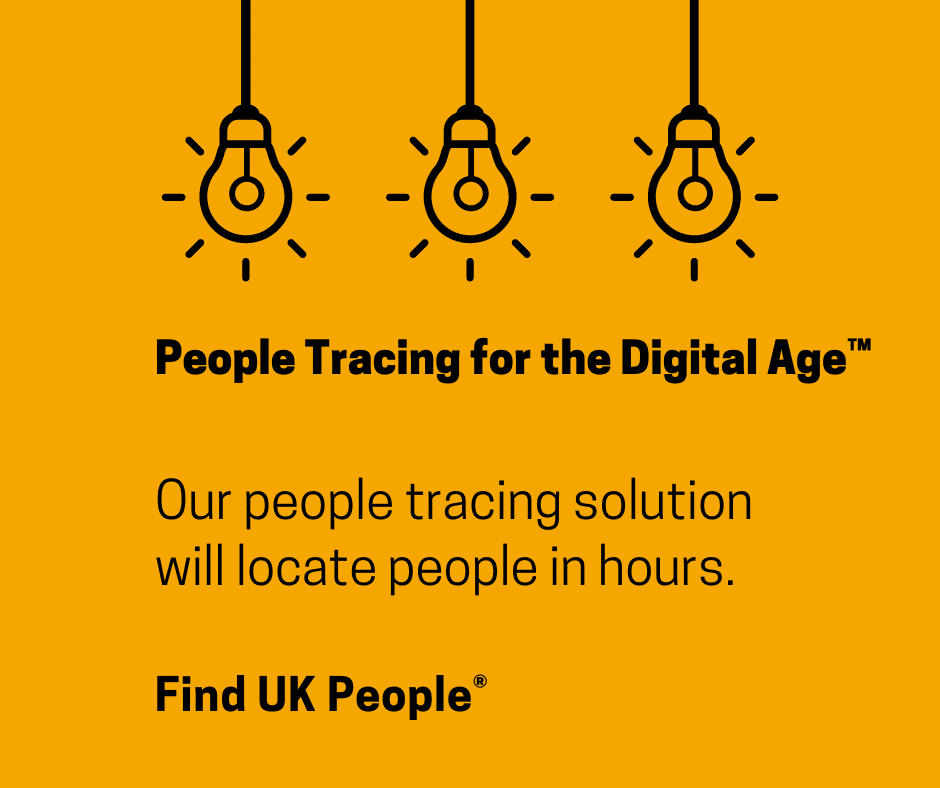 Offer
Get 20% off with discount code BUY20 – Claim it now
Resources
Discover who owns a mobile number
Get financial background information
Verify any persons current address
Obtain pre-litigation information