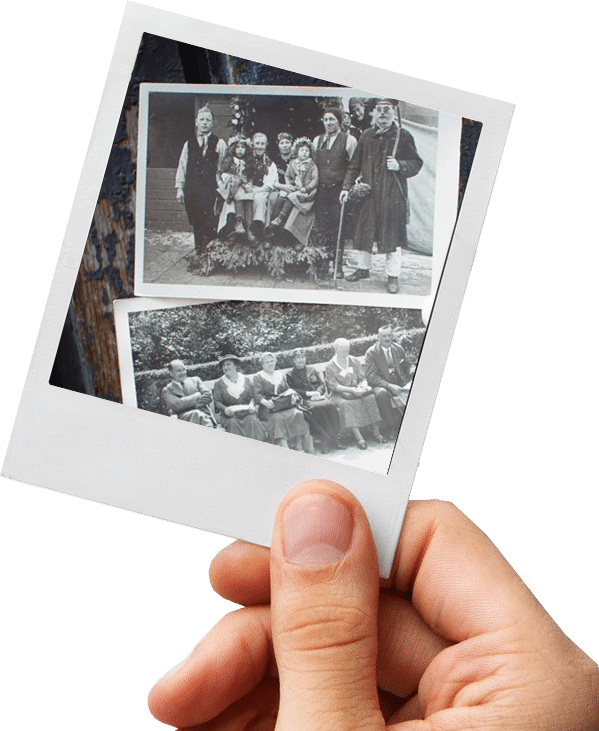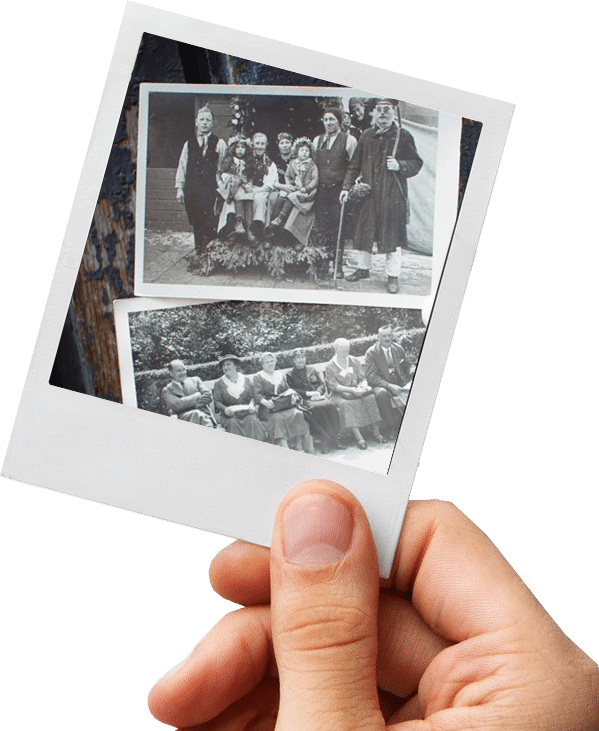 Rapid family tracing service
Find UK People® are a U.K. leading family tracing company who have significantly invested in its family tracing service.
Our UK & Worldwide family tracing service helps you to find long lost family members within 30 days on a no trace no fee basis.
People and families lose touch for many reasons – Separation, an argument, moving abroad, divorce, work commitments. All these things can rip a family apart and then when you want to put it back together you don't know where to start. No matter why you lost touch in the first place Find UK People can help you find and trace long-lost family members on a no find no fee basis in the UK and across the Globe with our International family tracing service.
Reconnecting with long-lost relations can be an emotional experience, so we recommend you talk it through with a friend or partner who can support you along the way and read our article about reconnecting with long-lost family Once you are ready to reconnect to a long-lost family member you can instruct us with our family tracing service to trace and locate them online. Normally the family tracing service will take up to 30 days to complete.
After searching for a few years for a family member, we decided to ask Findukpeople to have a look. In 3 hours we had a result! I would definitely use this company again.
Our latest testimonial
Why people choose us
No trace, no fee
If we don't find your subject you don't pay a penny.
60 day guarantee
Check your results Free of Charge for up to 60 days.
30 day service
Results in 30 days, in most circumstances.
Reliable results
Results that are accurate and can be relied upon.
How we can help trace your family members
Use our rapid Family Tracing Service - to look for any family members and relatives you have lost touch with. Our expert family & relative tracing company has a high success rate and the family tracing service is always no trace no fee.
Our family and friend tracing service offers a comprehensive approach to locating individuals, be they long-lost family members or old friends. The process begins with you simply entering the name of the person you are searching for. Once we have this initial piece of information, we set in motion a sophisticated search operation that taps into our expansive and highly accurate databases. These databases include an array of reliable sources such as our specialist tracing datasets, specifically designed for tracing long-lost family members, Electoral Rolls, and meticulous records of Births and Marriages.
Our organization boasts a team of exceptionally skilled family research investigators, each of whom is dedicated to the pursuit of family tracing. Their proficiency in this field is second to none, as evidenced by our unrivaled family tracing success rate. We pride ourselves on being experts in locating long-lost family members, and our commitment to providing an efficient, yet affordable, family tracing service remains unwavering.
In cases where you may not have extensive information about the person you're looking for, there's no need for concern. Our seasoned family tracing team is adept at working with limited data. Even with mere snippets of information, our investigators have been able to successfully locate relatives and friends, illustrating the extent of their expertise and the depth of our data resources.
Once our team has located the individual you are seeking, we will provide you with their current address – subject to consent being granted by the searched for party. We will write to the subject being searched for informing them of your wish to make contact and then in compliance with GDPR requirements it will be their choice when and if to contact you. To ensure the accuracy and reliability of this address information we make contact with, the address is verified through two separate, trustworthy information sources. This rigorous verification process guarantees that the address we provide is indeed the current address of the family member or friend in question, as of the date the report is generated.
Our commitment to the accuracy of our findings is unwavering. As a testament to this, we underwrite the information we provide for a period of 60 days following the generation of the report. If during this period you have any doubts, or you believe the information to be incorrect, we will happily recheck the case for you. This re-examination is carried out free of charge, further underscoring our commitment to delivering not just an effective service, but also a fair and customer-friendly one.
Find UK People is your trusted tracing agent service specializing in family tracing services within the United Kingdom. We excel in locating family members and friends using open-source data such as birth, marriage, and death records, electoral rolls, and other people tracing data sets. If you're searching for a long-lost family member or friend, our expertise and access to comprehensive data sources can help us successfully trace their whereabouts.
How It Works: Family Tracing and Consent
At Find UK People, we understand the importance of privacy and consent when conducting family tracing. Our tracing process involves utilizing open-source data sets to locate family members and friends, without relying on credit agency information.
For family or friend tracing, we require explicit consent from the person being traced. Once we have successfully traced the family member or friend, we send them a letter of consent. This letter includes the details (name, telephone, and email) of the person requesting the search. It is then up to the traced individual to decide whether they wish to make contact or not. We send one letter only, ensuring compliance with GDPR legislation and respecting privacy.
The Tracing Process
Our experienced team of tracing experts begins by collecting the relevant information provided by our clients, such as the person's name, any known details (e.g., date of birth, last known location), and the purpose of the search. We employ a comprehensive approach to family tracing, utilizing open-source data sets.
Using sophisticated search algorithms and specialized tools, we access various data sources, including birth, marriage, and death records, electoral rolls, and other people tracing data sets. We cross-reference the provided details with these data sets, thoroughly analyzing records and other pertinent information to generate leads and locate the family member or friend you are searching for.
Data Privacy and Compliance
At Find UK People, we prioritize data privacy and comply with all applicable regulations, including the GDPR legislation. We handle personal information securely and confidentially. Our tracing process ensures compliance by obtaining explicit consent from the person being traced before sharing any information with the requester.
Successful Tracing Results
With our extensive experience and access to comprehensive open-source data sets, we have a proven track record of successfully tracing and locating family members and friends within the United Kingdom. Our services have helped clients reconnect with loved ones, reunite families, and rebuild meaningful relationships.
Let's Start
Find UK People is your trusted partner for family tracing services in the United Kingdom. Through our utilization of open-source data sets and a privacy-focused approach, we can efficiently locate long-lost family members and friends. Contact us today to benefit from our reliable and compliant tracing services, ensuring successful outcomes in your family tracing endeavors while respecting privacy and consent.
In sum, our family and friend tracing service offers a thorough, sophisticated, and reliable solution to the challenge of locating long-lost individuals. Our process, combined with our team's exceptional skillset and our expansive data resources, ensures a high success rate, even when working with limited information. We are steadfast in our commitment to provide accurate, verified information, and we stand by our results, offering a no-risk, 60-day underwriting period to guarantee your complete satisfaction.
Frequently asked questions
Is family tracing no trace no fee?
✅  Peace of mind!
All of our family tracing services are no trace no fee so if we don't find the people you are looking for you won't pay a penny.
What information do I need to complete a trace?
ℹ️  We don't need much!
All you need is the persons name and either their old address or date of birth.
How long does the trace take?
💨  7 days fast!
Normally 30 days for family tracing and a maximum of 60 days.
Is the information guaranteed?
✅  60 days peace of mind!
All of our supplied information is guaranteed for 60 days and we will recheck it free of any charge during this period if you need some further validation.
How can I trace a family member?
👪   The Family reconnection experts!
Find UK People is a company that provides people tracing services to reconnect family members and friends. The company aims to provide accurate, fast, and affordable services that are compliant with the General Data Protection Regulation (GDPR), ensuring a peace of mind for its customers.
Here's a general process on how the family tracing service works:
Initial Consultation: The process often starts with an initial consultation where you provide information about the person you are trying to trace. This typically includes the person's full name, last known address, date of birth or age, and any other relevant details you may have.
Search: Using the provided information, Find UK People will then conduct a thorough search through various public and private databases, records, and resources. Their team uses advanced tools and investigative techniques to locate the person you are looking for.
Data Compliance: During this process, the company follows GDPR guidelines to ensure data privacy and protection. This means they only access and use data in a lawful manner and ensure that personal information is handled responsibly.
Verification: Once a potential match is found, the company verifies the information to ensure they have indeed located the correct person. This could involve cross-referencing multiple sources of information and using additional verification methods.
Report and Initial Contact: After the verification process, the company will have confirmed the current location of the person you're trying to trace. However, in respect of privacy and compliance with GDPR, Find UK People will not directly share this information with you. Instead, they'll initiate the contact by sending a letter to the located person on your behalf. This letter generally explains that someone is trying to reconnect with them, giving your name, email and contact telephone number.The letter gives the person the option to decide if they want to get in contact with the searcher. They may either choose to respond positively to the letter, ignore it, or explicitly deny contact. If they respond positively, Find UK People will then facilitate a reconnection where they need to unless the traced party directly makes contact with the searcher.This practice ensures that the privacy and wishes of the located person are respected and ensures GDPR compliance by not revealing personal data without consent. This way, the searcher and the searcher can reconnect in a peaceful and respectful manner, reducing potential distress.
Remember, while these services can help you trace and reconnect with family members, they must always respect individual privacy rights. Always use these services responsibly and ethically.
Is consent required for family or friend tracing?
🔐  Find UK People keeps you safe
As Find UK People, a leading people tracing agency in the UK, we take data protection and privacy very seriously. It's essential for us to adhere to the General Data Protection Regulation (GDPR), which provides individuals with significant control over their personal data. This section outlines the reasoning behind our need to obtain consent when carrying out a family or friend trace – this does not apply to other trace types.
In accordance with the GDPR, we can only process personal data when it's legally permissible to do so, and there are stringent conditions that we must meet. One of these conditions is the individual's explicit consent. We require consent in instances of family or friend tracing to ensure that we respect and protect the rights and freedoms of the individual being traced.
It's crucial to note that even though you may be looking for a friend or family member with good intentions, we cannot assume this on behalf of the person being traced. Everyone has a right to privacy and this includes the right to decide who they want to be in contact with. Therefore, to ensure we respect these rights, we must obtain explicit consent from the individual being traced before releasing their personal information.
This policy not only safeguards the individual's privacy rights but also helps us maintain our commitment to ethical data handling practices and compliance with GDPR regulations. If we were to process personal data without obtaining proper consent, it would result in a breach of the GDPR, leading to potential fines and reputational damage.
We understand that this requirement may cause frustration for those seeking to reconnect with loved ones. However, our primary responsibility is to ensure that we operate within the legal boundaries set by GDPR and respect the rights of all individuals involved in our tracing processes.
Remember, trust and integrity are paramount to us at Find UK People. We appreciate your understanding and cooperation with our privacy policy. If you have any further questions regarding this matter, please do not hesitate to contact us.
How do you obtain consent for family or friend tracing?
📮 We write to the subject and explain everything!
All family or friend traces require consent, other cases do not.
We obtain this by sending a letter to the traced individual, providing them with the searcher's email and phone number. After this letter is dispatched, we offer no further assistance. The traced party can directly reach out to the searcher using the provided contact information. Find UK People strictly adheres to the General Data Protection Regulation (GDPR). Therefore, we require explicit consent from the individual being traced before we can process their personal data when conducting a family or friend trace – other services do not require consent.