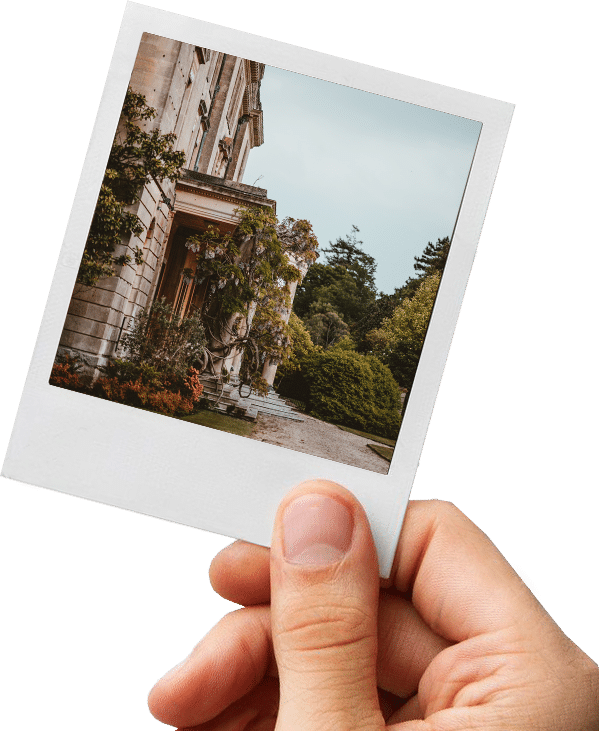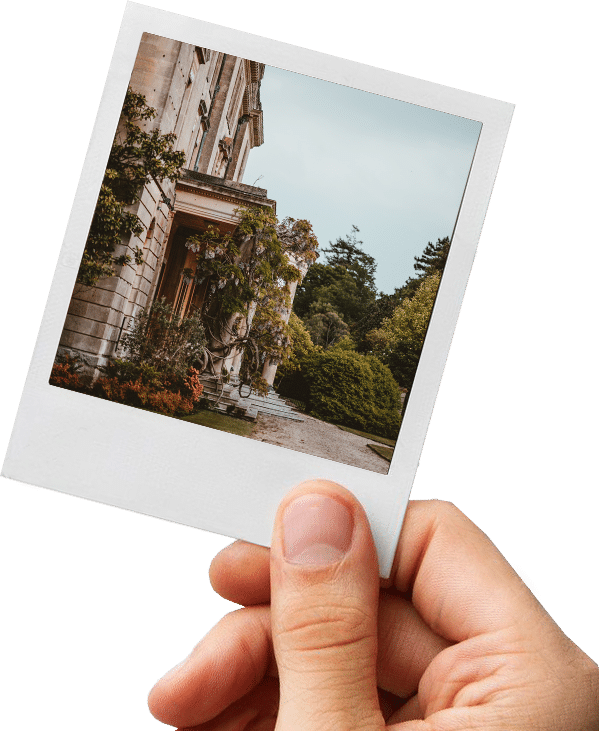 Beneficiary tracing with a high success
This probate tracing service will locate a current address for a named beneficiary of a Will.
Do you need to trace the missing beneficiary of a will? Locating a missing beneficiary or heirs is not something that most of us do very often and normally is only required at a time of loss and grieving. There is a solution, a Probate Tracing Service that is inexpensive and fast for beneficiary of wills probate searches. Find UK People® can locate a missing heirs from one missing legatee to all heirs named in a will. Trace missing beneficiaries with the leading missing beneficiary tracing company and always on a no trace no fee basis.
In instances where a deceased person has left a will, or has died "testate", there may be instances where one or more beneficiaries, or "legatees", need to be located. Our service, Find UK People®, usually finds these missing heirs for probate-related cases within a week. However, there may be circumstances that could extend this period up to 30 days.
Tracing probate and identifying heirs mentioned in probate are crucial steps in ensuring that the correct inheritance is distributed to the right individual as specified in the will. Sometimes, an estate may not have any known heirs. Alternatively, there may be heirs whose names are known, but their current contact information is unknown or out of date.
Find UK People® excels in offering a premier probate tracing service. We are equipped to aid both legal professionals and the general public in tracking down missing heirs linked to unclaimed estates. By leveraging our resources and expertise, we can help ensure that the legacy of the deceased is carried out as intended.
Why people choose us
No trace, no fee
If we don't find your subject you don't pay a penny.
60 day guarantee
Check your results Free of Charge for up to 60 days.
Fast 7 day service
Results in 7 days, in most circumstances.
Reliable results
Results that are accurate and can be relied upon.
How we can help
Find UK People® as a leading beneficiary tracing company will yield high success rates when beneficiary tracing for probate matters.
Find UK People®, as a premier company specializing in beneficiary tracing, offers a swift, effective, and compliant mechanism to locate beneficiaries named in a Will. Our beneficiary tracing service is adept at locating missing heirs for probate matters within the UK, providing a comprehensive solution to a commonly encountered issue in probate administration.
We are equipped to trace and confirm the current address of any UK-based heir. Through our sophisticated beneficiary tracing service, we strive to find all missing beneficiaries tied to your case. A key component of our service model is the commitment to a 'no trace, no fee' policy, thereby ensuring value and minimizing risk for our clients.
The current address of the missing heir that we provide to you will have been diligently verified and traced via two separate, reliable information sources. Our expert probate tracing agents undertake this process to guarantee that the address you receive is current and accurate for the missing beneficiary at the time the trace report is generated.
To ensure the highest standard of service, we provide a 60-day underwriting for the information supplied by our probate trace agents. If you have any concerns about the accuracy of the probate tracing information within this period, we will gladly revisit and re-examine the case on your behalf.
As the leading probate tracing service in the UK, we pride ourselves on delivering efficient, cost-effective heir tracing solutions. Our commitment to precision and quality service makes us a trusted partner in resolving probate matters.
Find UK People is your trusted tracing agent in the United Kingdom. We specialize in beneficiary tracing, assisting in locating beneficiaries named in wills. If you need to find a beneficiary of a will in the UK, our advanced tracing techniques, combined with our expertise in accessing various data sources, can help us successfully track down their current address and facilitate proper estate distribution.
How It Works: Tracing Beneficiaries
At Find UK People, we understand the importance of ensuring that beneficiaries named in wills receive their rightful inheritance. Our tracing process involves utilizing a variety of data sources, including UK credit agency information, to locate beneficiaries and establish contact.
The Tracing Process
Our experienced team of tracing experts begins by collecting the relevant information provided by our clients, such as the beneficiary's name, last known address, and any other available details. We employ a comprehensive approach to trace beneficiaries effectively.
Using sophisticated search algorithms and specialized tools, we access databases that include information from UK credit agencies and other reliable sources. We cross-reference the provided details with these databases, analyzing credit histories, address records, and other pertinent information to identify potential leads.
At FindUKPeople, we go beyond just acquiring data from credit agencies that indicate a beneficiaries current address. Our process includes employing sophisticated algorithms and search tools to cross-reference this data with multiple alternative sources that are not linked to UK Credit Agencies and are sensitive to recent updates, i.e., within the last 30 days. This allows us to validate the authenticity of the initial Credit Agency data and ensure that the address we sourced is indeed the correct and current one for the beneficiary you are searching for in the UK.
Further, our analysis doesn't stop at current addresses. We also examine the subjects mapped data in detail, including their historical addresses, to discern patterns and potential leads. This rigorous investigation aids us in pinpointing the exact current address of the beneficiary you are searching for, every time.
Our thorough investigation helps us determine the current address of the beneficiary, allowing for effective communication and appropriate distribution of the estate.
Data Privacy and Compliance
Find UK People adheres to strict data privacy and compliance standards. We operate in full accordance with the UK GDPR & Data Protection Act (DPA) and other relevant regulations. All personal information is handled securely and confidentially. We only access data in accordance with legal requirements and the consent of our clients.
Successful Tracing Results
With our extensive experience and access to various data sources, including UK credit agency information, we have a proven track record of successfully tracing and locating beneficiaries. We have assisted numerous clients in ensuring that beneficiaries receive their rightful inheritance and that estate distributions are carried out correctly.
Let's Start
Find UK People is your trusted partner when it comes to tracing beneficiaries in the United Kingdom. Our advanced tracing techniques, coupled with access to UK credit agency information and other data sources, enable us to efficiently track down beneficiaries named in wills. Contact us today to benefit from our reliable and effective tracing services, ensuring that the rightful heirs receive their inheritance as intended.
Frequently asked questions
Is beneficiary tracing no trace no fee?
✅  Peace of mind!
All of our beneficiary tracing services are no trace no fee so if we don't find the person you are looking for you won't pay a penny.
What information do I need to complete a trace?
ℹ️  We don't need much!
All you need is the persons name and either their old address or date of birth.
How long does the trace take?
💨  7 days fast!
Normally just 7 days and a maximum of 30 days.
Is the information guaranteed?
🔐  Find UK People keeps you safe
All of our supplied information is guaranteed for 60 days and we will recheck it free of any charge during this period if you need some further validation.
What is beneficiary tracing?
ℹ️  Beneficiary Tracing explained!
Beneficiary tracing refers to the process of locating individuals who are entitled to receive assets or benefits from a particular source, such as an estate, trust, or unclaimed funds. In the UK, beneficiary tracing is often necessary in situations where the rightful recipients of assets need to be identified and contacted.
Here are a few scenarios where beneficiary tracing might be needed:
1. Probate and Estates: When someone passes away and leaves behind assets, tracing beneficiaries becomes essential to distribute the estate according to the deceased person's will or the laws of intestacy.
2. Unclaimed Funds: In cases where there are unclaimed funds held by financial institutions or government agencies, beneficiary tracing helps identify the rightful owners who may be unaware of their entitlement.
3. Trusts and Pensions: Tracing beneficiaries is crucial to ensure that beneficiaries receive their rightful shares or benefits from trusts, pension plans, or similar arrangements.
4. Insurance Policies: When an insurance policyholder passes away, beneficiary tracing may be required to locate the intended recipients of the insurance proceeds.
Beneficiary tracing often involves searching through various records, databases, and conducting investigations to locate individuals and establish their rightful claims. Tracing agents such as Find UK People who have expertise in this field are commonly engaged to carry out these tasks effectively.
Why do Executors of wills need to trace beneficiaries?
ℹ️  Why executors need to find a beneficiary!
Executors of wills in the UK have the responsibility to trace and try to find beneficiaries for several important reasons. Here's why it is necessary:
Fulfilling the Testator's Wishes: Executors are legally bound to carry out the instructions outlined in the deceased person's will. Locating beneficiaries ensures that the assets and possessions are distributed according to the testator's wishes. By tracing beneficiaries, executors can ensure that the estate is administered correctly and in accordance with the deceased's intentions.
Legal Compliance: Executors have a legal obligation to identify and notify all beneficiaries named in the will. This requirement ensures that the beneficiaries are informed of their entitlements and have an opportunity to claim their inheritance. Tracing beneficiaries is crucial for fulfilling this legal requirement and ensuring compliance with probate and inheritance laws.
Asset Distribution: Beneficiaries are entitled to inherit assets, such as property, money, investments, or personal belongings, as specified in the will. Tracing beneficiaries is essential to notify them of their inheritance, provide necessary documentation, and facilitate the transfer of assets. It enables executors to distribute the estate's assets fairly and accurately to the intended beneficiaries.
Resolving Disputes: Tracing beneficiaries can help prevent or resolve potential disputes that may arise during the administration of the estate. By identifying and communicating with beneficiaries, executors can address any questions, concerns, or disagreements that may arise, ensuring a smoother probate process and reducing the likelihood of disputes or legal challenges.
Efficient Estate Administration: Locating beneficiaries is essential for efficient estate administration. It enables executors to gather the necessary information, obtain beneficiary consent, and progress with the distribution of assets in a timely manner. Tracing beneficiaries early in the process helps avoid delays and ensures the proper management of the estate.
In summary, executors of wills in the UK trace and try to find beneficiaries to fulfill the testator's wishes, comply with legal requirements, distribute assets appropriately, prevent disputes, and ensure efficient estate administration. Tracing beneficiaries is a crucial step in the probate process, allowing executors to carry out their fiduciary duties and ensure the proper transfer of assets to the rightful heirs.
Why Executors of wills should use a tracing agent to find a missing beneficiary?
🕵  Research expertise!
Executors may choose to use a tracing agent or professional tracing service to find a beneficiary of a will for several reasons:
Expertise and Resources: Tracing agents specialize in locating individuals and have access to various databases, resources, and techniques that can facilitate the search process. They are experienced in conducting thorough investigations and utilizing tools such as public records, electoral rolls, and private databases to trace beneficiaries efficiently.
Time and Efficiency: Tracing beneficiaries can be a time-consuming and complex task, particularly if the beneficiaries have moved or changed their contact information. Executors may have limited time or resources to dedicate to the search. Tracing agents can expedite the process by efficiently conducting the search and utilizing their expertise to locate beneficiaries promptly.
Privacy and Confidentiality: In some cases, beneficiaries may intentionally avoid being found or may have privacy concerns. Tracing agents understand the importance of privacy and confidentiality and have processes in place to protect the personal information of both the beneficiaries and the deceased.
Legal Compliance: Tracing agents are knowledgeable about legal requirements and regulations surrounding beneficiary searches. They can ensure that the search is conducted in accordance with relevant laws, such as data protection and privacy regulations.
Success Rate: Tracing agents have experience in locating individuals, even in challenging circumstances. They have developed effective strategies and techniques to track down beneficiaries who may be difficult to find. Their expertise increases the likelihood of successfully locating beneficiaries named in the will.
Mitigating Executor Liability: Executors have a duty to act in the best interests of the estate and its beneficiaries. By engaging a tracing agent, executors can demonstrate that they took reasonable steps to locate beneficiaries and fulfill their obligations. This can help protect them from potential liability or disputes regarding the distribution of assets.
While using a tracing agent can be beneficial, it's important for executors to exercise due diligence in selecting reputable and reliable professionals with a track record of success.