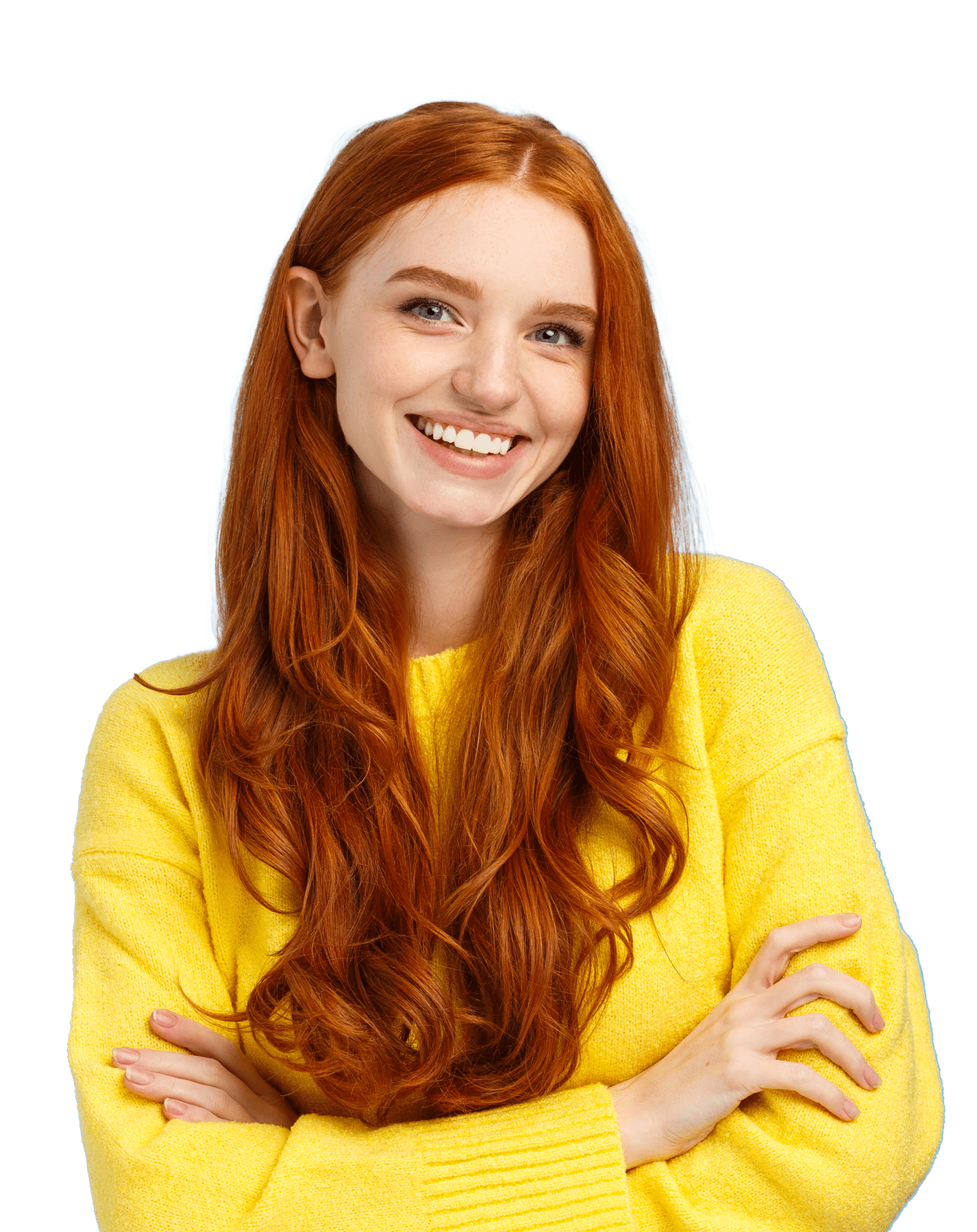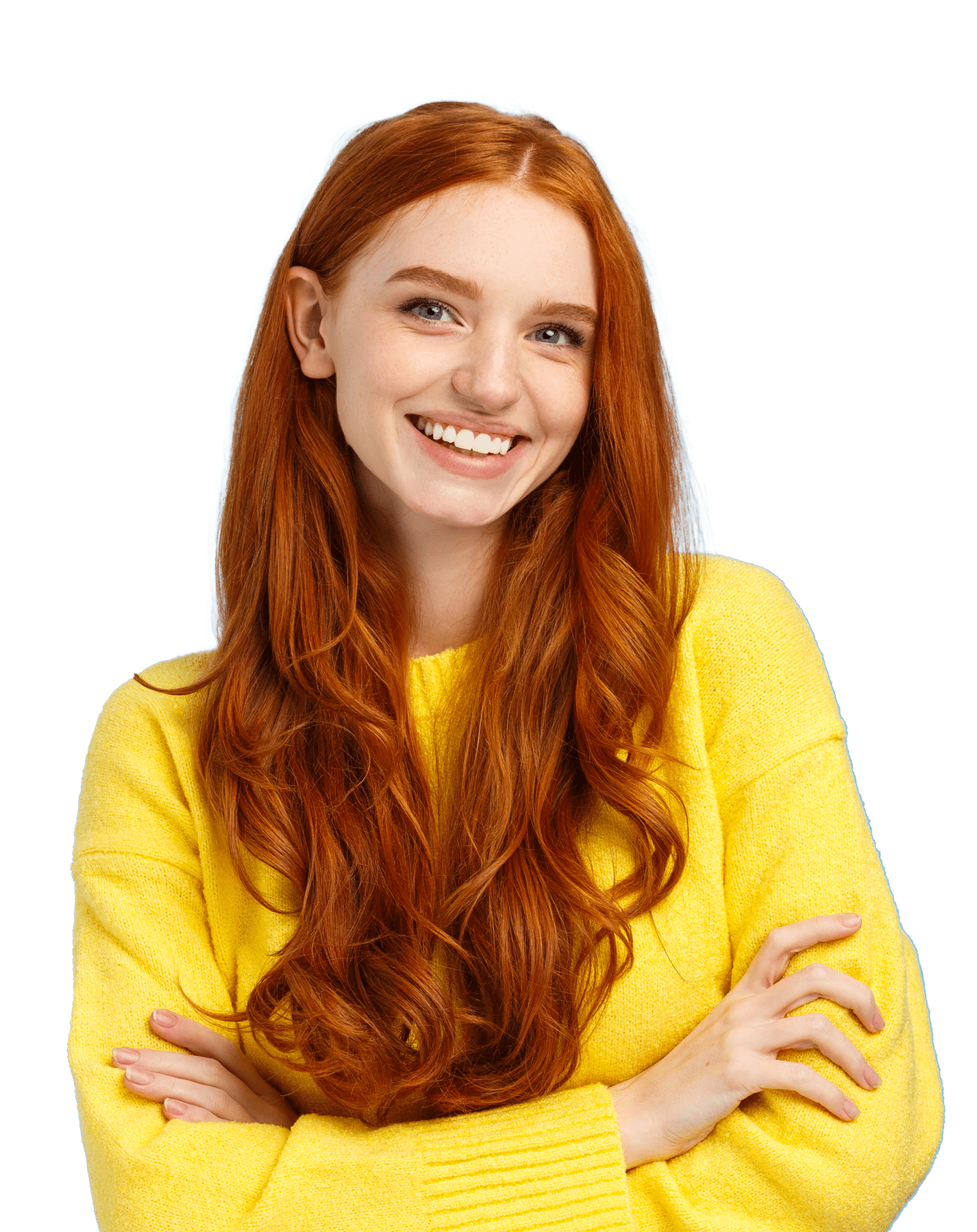 Service provision – Supply of specified tracing service. All services will be invoiced by Pavilion Digital Marketing Ltd. Please note all services are subject to pre-payment. Find UK People® will supply the service as outlined below.
Important information
Holidays & business interruption
Christmas & Easter services will take up to 20 extra working days to process due to limited staff cover.*
In addition, on occasion due to staff holidays, sickness or business interruption timescales can be deferred by 45 days from the date of order which will result in a maximum turnaround of 65 working days.
*Closed Bank Holidays & Weekends
No trace no fee & turnaround
Address Tracing and Refunds
Important information
1.1 Pertaining to all services and cases provided by Find UK People, hereinafter referred to as 'The Company', the following terms and conditions apply.
1.2 Once a report is delivered to the client, it is issued in good faith based on the data and information available at the time of report generation. The Company provides no guarantees, either expressed or implied, for a refund in any circumstance after the report is issued.
1.3 The Company may choose to conduct a re-investigation of an address tracing case should it deem it necessary or if required to confirm the accuracy of the traced address. All other cases are supplied as full and final without any retrace coverage. The decision to retrace a case rests solely at the discretion of The Company. The retracing is provided based on available datasets and their data, with no warranties of its absolute correctness.
1.4 All cases (address only) are subject to a potential recheck at the sole discretion of The Company. The Company does not make any offers of refund or financial guarantee, irrespective of the contents of the report or any disputes that may arise in relation to it.
1.6 By availing our services, you hereby accept and agree to these terms and conditions, and relinquish any claim to a refund or financial reparation beyond the scope of what is expressed herein.
For the avoidance of doubt we do not offer any refund cover regardless of issue raised, our reports are supplied as information gathering reports and in the best of faith but are not indemnified in any way apart from a single retrace for any supplied address trace, this retrace when supplied is full and final without any further coverage. All other cases are supplied as full and final without any coverage. For further investigations an in depth research fee would be required of no less than 5 hours of research time.
These terms are governed by and construed in accordance with the laws of the United Kingdom. Any disputes relating to these terms and conditions shall be subject to the exclusive jurisdiction of the courts of the United Kingdom.
Results and no trace no fee
1.1 All address tracing services provided by Find UK People operate on a "no trace, no fee" basis prior to report supply.
1.2 In the event of a negative trace result prior to report supply, all refunds will be promptly processed through our merchant providers within 24 hours.
1.3 Please note that it may take up to 15 days for the refund to reflect in your account, although typically it is processed within a few working days, depending on your banking provider's terms.
1.4 Our address tracing services are usually completed within 7 days. However, in exceptional or more complex cases, such as holidays or limited information or elusive search cases , the tracing process may take a maximum of 30 days, as specified in the sections related to holiday and business interruption extensions.
1.5 Address tracing includes a 60-day recheck period for any information provided. Please be aware that rechecks requested after 30 days from the reporting date are subject to an advance fee. However, this fee will be refunded if the original report is deemed incorrect.
1.6 If you are dissatisfied with the information provided during the address retrace, there will be nothing further we can provide after rechecking the case. Our retrace report is supplied as full and final.
1.7 Only address tracing services are underwritten for rechecking (only), and all other cases are subject to individual fees. Such cases are provided on a full and final basis without exception.
1.8 All cases are non refundable once a report is supplied without exception.
Pricing and VAT
2.1 All prices displayed on our website exclude Value Added Tax (VAT).
2.2 VAT will be charged at the prevailing rate during the checkout process.
Timescales and Delivery
3.1 All timescales mentioned refer to working days and hours, specifically from 10 am to 4 pm, Monday to Friday.
3.2 Reports will be delivered exclusively via email.
3.3 The stated turnaround times pertain to the completion of a case and not the time it takes to return the case.
3.4 Please be advised that in exceptional circumstances, such as staff holidays, sickness, or business interruptions, the timescales may be deferred by up to 20 days from the date of order. Consequently, the maximum turnaround time will be 60 working days.
Assurance Cover
4.1 Find UK People offers a robust assurance cover to our clients.
4.2 Under this cover, we provide the flexibility of rechecking any supplied people tracing information for a period of 60 days.
4.3 In line with our commitment to customer satisfaction, we guarantee a full refund of the fee if we fail to locate a current address (as shown on data sets as current) of the person being searched during our initial investigation and before supplying a report. Please note that the address displayed in the data only report reflects what Experian and/or Equifax have identified as the subject's current address. However, it is important to understand that our assurance cover for data-only searches is limited to presenting this third party information accurately and in good faith. Once supplied we cannot refund a case and can only confirm it is correct in its reflection of these third party datasets.
4.4 The refund (when due) will be processed automatically within a 30-day period or as soon as the case has been thoroughly investigated and concluded, depending on which timeline is more expedient for our clients.
4.5 It is important to note that this assurance cover (retracing) only applies to address and people tracing cases. Also to note are the Search level requested on these address searches, data level searches (data search will be all cases where it is expressly not indicated as a in-depth search on the order request) i.e. non in depth searches will provide the current data as shown on credit agency and other supporting data sets but we only provide the information as shown on these third party data sets and we do not indemnify the information validity or the case further. In depth searches indemnify the address provided as current as we have manually verified the address by our leading investigators, the indemnity is limited to just a recheck of the information provided and there is no other indemnity or warranty either actual or implied. All other cases and services provided by us, including investigation services, pre-litigation or financial background checks, employer searches, and any other information or data searches, are not covered and will be charged on a per-case basis without any refund or warranty cover regardless of information provided or not provided. Our decision is final in regards to how rechecking is conducted, offered and on what occasions it is offered or not. The terms and conditions for rechecking is solely governed by us and it is at our sole discretion how the rechecking is conducted or withdrawn.
Refunds 
We will only refund a case prior to supply of our report if we cannot confidently supply the requested information. Once a report is supplied, it is non refundable and supplied as a full and final.
1. **Negative Tracing and Pending Cases:**
In the event that a people trace conducted by Find UK People yields a negative result after scanning through all available data sets, we may, where appropriate, place the case in a pending state for a period of up to 60 days. This process allows us to continue rescanning against UK credit agencies and other relevant data sets and people tracing suppliers, eagerly awaiting any potential updates to the address information.
2. **Non-Refundable Pending State:**
During the pending state, it's important to note that the case will not be refunded. We will keep reworking the case over this 60-day timeframe, actively seeking any new matches or updated addresses that may become available.
3. **Resulting Address or 60-Day Refund:**
If, within the 60-day period, a match with a new address is successfully located, the people trace case will be considered completed, and the address information will be provided to the client as per the agreed terms.
4. **Refund in Case of No Report or Address:**
However, should the 60-day period elapse without any report or address being supplied, Find UK People will promptly issue a refund of the original fee paid for the standard people tracing service unless otherwise stated (see next section) or agreed. Where a subject has not been credit active (shown on major Credit Agencies of Experian or Equifax) for the preceding 60 days in the UK the fee paid on account will be considered as fee per case as it was impossible to trace the subject as they have not been financially active in the UK and this suggests the subject is offshore. In these circumstances, we will retain any fee paid to cover our extensive search costs and all indemnity offered will not be valid and will cease.
5. **Exclusion of Other Liabilities:**
Please note that while we utilise all available data sets and adopt meticulous tracing techniques, the accuracy and success of the people trace are subject to the information available from various third party sources. Find UK People shall not be liable for any discrepancies in data or the inability to locate a desired address during the tracing process.
6. **Client Cooperation:**
We request clients to provide accurate and comprehensive information to enhance the chances of a successful people trace. Any errors or inaccuracies in the provided information may impact the results of the tracing process. Any case where it is deemed that the incorrect service has been used or where the client has attempted to utilise a less expensive service or selected inappropriate options based on their case a £49 or the full price paid (whichever is greater) plus vat admin fee will be levied and charged regardless of result provided. Also in the event that a person does not exist or is a fabricated person/name or other substantive information supplied was incorrect – then we will charge a £49 plus vat admin fee or the full price paid (whichever is greater) to cover our search costs, as there was no option to locate a person or subject that does not exist or whose trace data was incorrect.
7. **Confidentiality and Data Protection:**
Find UK People adheres to strict data protection and confidentiality policies. Client information and case details will be handled with the utmost care and in compliance with applicable data protection laws.
By availing our people trace services, clients acknowledge and agree to abide by the terms outlined in this section. If you have any questions or concerns about our terms of service, please do not hesitate to contact us. We are committed to providing exceptional tracing services while ensuring transparency and fair practices throughout the process.
IMPORTANT
All services and cases by Find UK People ('The Company') are provided based on available third party data, with no refund or financial guarantee, expressed or implied.
The Company may retrace an address tracing case at its sole discretion, but does not warrant absolute correctness.
Potential rechecks of cases are at the Company's discretion with no guarantees of refund, irrespective of the report's contents or disputes raised.
By using our services, you agree to these terms, waiving claims for refunds or financial reparations.
These terms are subject to UK laws and jurisdiction and also subject to our full terms of service.
Credit Agency datasets & other sensitive data use
Data Usage and GDPR Compliance
Permissible Use of Datasets
1.1 Find UK People strictly adheres to UK data protection laws and General Data Protection Regulation (GDPR) requirements when utilizing datasets.
1.2 Credit agency data, for instance, is exclusively employed for debt management, financial claims, or asset reunification purposes.
Limitations and Authorization
2.1 It is important to note that any mention of credit agency use on our website or individual pages does not imply automatic utilization of such data in any service. The correct validation and authorization, as per our data assessment, are essential for determining its applicability to a particular case.
2.2 Every case submitted to us undergoes a thorough data impact assessment prior to processing. We ensure compliance with UK law, GDPR, our internal compliance requirements, and the requirements of our third-party data suppliers.
Tracing for Family and Friend Cases
3.1 For cases involving the tracing of friends, family, or other applicable individuals, we will provide your contact details to the subject of the search, allowing them to choose whether and how to contact you. We do not pass their address to you (the client) under any circumstances and you accept this and that we decide how the tracing process takes place and any compliance requirements we place on your order you accept and will not dispute.
3.2 By submitting such cases, you authorize us to facilitate this process without requiring further consent from you. This arrangement is established to ensure compliance with GDPR regulations and to prioritize the safety and well-being of the person being searched.
3.3 Please be aware that once this contact has been made, you cannot claim any refund for the services rendered, as this action is required by law.
GDPR Compliance and Individual Privacy Rights
4.1 Find UK People is fully committed to upholding the principles of the General Data Protection Regulation (GDPR).
4.2 Consequently, we strictly require explicit consent from individuals before processing their personal data for family or friend tracing purposes.
4.3 We understand and respect the privacy rights of individuals, including their right to control who has access to their personal information.
4.4 Our consent policy ensures compliance with GDPR regulations and safeguards the privacy rights of individuals. Failure to obtain proper consent could result in GDPR violations, potentially leading to penalties and reputational damage.
4.5 While we acknowledge that this requirement may be frustrating at times, we prioritize legal compliance and respect for individual privacy. Trust and integrity are paramount in all our operations.
Information supplied
Disclaimer and Limitation of Liability
Accuracy and Reliability of Information
1.1 All reports and information provided by Find UK People are presented in good faith. However, we make no representation or warranty, whether express or implied, regarding the validity, accuracy, adequacy, reliability, or completeness of any supplied information or the lack thereof.
1.2 Our services rely on multiple third-party data sources in the UK, which are considered reliable and industry-standard for gathering intelligence. Nevertheless, these data sources are beyond our control.
1.3 We supply reports based on sourced data and any accompanying information related to that data. It is essential to understand that we offer an information gathering service and do not guarantee the accuracy or completeness of the supplied data or the absence of any unsourced data.
1.4 Our reports should be regarded as intelligence based on information obtained from third-party sources, with supporting data to verify the source information. However, we do not guarantee the validity of the data or ensure that all relevant information has been included in a report.
1.5 Data provision, accuracy, or completeness by any third-party data source is beyond our control. Therefore, all reports are provided in good faith and without any guarantee as to their accuracy or completeness. We make reasonable efforts to verify data points independently using industry requirements and best practices. For example, a provided current address will be verified by multiple data sources, including address links supplied by a UK Credit Agency.
Independent Verification and Legal Advice
2.1 Find UK People does not warrant or guarantee the accuracy, reliability, or legality of any information provided. It is your responsibility to determine if the information is sufficient for your needs, and you must rely on your own skill and judgment or seek appropriate legal advice before taking any action.
2.2 Any information provided should be independently verified by you or a qualified third party before proceeding with any further actions. Our information is intelligence-based and not field-verified data.
Limitation of Liability
3.1 Find UK People expressly disclaims all warranties, whether express or implied, relating to the Service, including, but not limited to, warranties of merchantability or fitness for a particular purpose or to achieve a particular result.
3.2 Find UK People and all its data suppliers shall not be liable for any loss or damage of any kind or character, including, but not limited to, special, indirect, incidental, punitive, or consequential damages. This includes any loss or damages arising from credit decisions made, loss of profit, savings, goodwill, or damages resulting from the conduct of third parties.
3.3 It is important to note that you are advised to verify any information provided through this service, as any reliance you place on the accuracy of that information is at your own risk.
Find UK People Services and Limitations
4.1 Find UK People, operated by Pavilion Digital Marketing Limited, provides investigatory services on a "if found" basis. Charges apply for the time devoted to research rather than the report's content.
4.2 The details included in reports may vary due to an individual's specific financial conditions and the availability of data from different sources.
4.3 Our services include limited property searches within England & Wales, subject to certain limitations.
4.4 All pricing quoted excludes VAT, and the data supplied is contingent upon its presence in our available third-party datasets.
4.5 Despite our diligent efforts, Find UK People does not warrant that the information obtained accurately represents the subject's true financial status, asset ownership, or any other implied or stated status.
4.6 We are prohibited by UK data protection legislation from providing certain personal data, including bank account details, National Insurance data, DVLA data, or HMRC data sources.
4.7 All investigations are conducted confidentially where permitted and feasible but on many occasions a footprint will be left showing our third party agents searches.
Seek Legal Advice and Acknowledgement
5.1 We strongly advise clients to consult legal professionals to obtain an accurate understanding and interpretation of the supplied reports before acting upon any information contained therein. We also recommend to verify all information before acting upon it as it is required to independently verify any supplied information to validate its accuracy. Our reports are information gathered but will need verification before any further substantive action is performed such as litigation or enforcement for example.
5.2 By utilizing our services, you acknowledge and agree to this disclaimer and the terms of our service in their entirety, without exception.
Pre-litigation & financial background reports
Pre-Sue/Litigation Reports, Financial Background Reports, and Investigations
Fee Structure and Non-Refundability
1.1 Pre-sue/litigation reports, financial background reports (including employment tracing as an add-on or in any other format), and investigations provided by Find UK People, excluding people tracing services, are subject to a fee per case.
1.2 These reports are non-refundable under any circumstances due to the complexity of the cases and the nature of the information provided. We can only report our findings based on a given situation or status.
1.3 It is important to note that information is provided on an "if found" basis and is not guaranteed to be an absolute or accurate reflection of a subject's status or assets due to limitations with UK data access.
1.4 The turnaround time for these reports is a maximum of 30 days.
1.5 All information contained in pre-sue/litigation, financial background, or investigation reports including employer information or any other data point is provided in good faith. However, we do not guarantee or indemnify that the obtained information represents a complete or absolute status or reflection of a subject or their financial background.
1.6 Our findings are based on the sourced data and validations, but on occasion, certain assets or statuses may be omitted if not detected by our utilized data sources.
1.7 For example, property ownership reports can only provide a list of properties that Find UK People can obtain and verify ownership against during our investigations. However, this does not guarantee that the supplied list includes all properties owned by the subject due to UK data limitations and our compliance with those requirements.
1.8 Please be aware that conducting land registry searches against suspected properties has cost limitations, and searches will only be conducted against properties within our cost provisions, which may result in omitted property ownership information.
Limitations on Property Searches
2.1 Financial background reports (all variants) and in-depth investigations (all variants) are limited to a maximum of 3 land registry property searches on any sourced potential property data.
2.2 The presence of properties or assets found during our investigations is on an "if found" basis, and we cannot guarantee to source all existing properties or assets for any subject in the UK due to data limitations.
2.3 Financial background reports (basic or standard) will source up to a maximum of 1 property, and pre-litigation or in depth financial background search reports will source up to a maximum of 3 properties. However, this is not guaranteed, and in some cases, the service may provide a null return even when properties exist in the subject's name due to data source limitations.
2.4 All financial background reports are limited to 1 property ownership search for England & Wales. If further extensive searches are required, we recommend the pre-sue report (in-depth), which offers up to 3 full property ownership searches.
Property searches are only for England. All other areas of the UK are excluded from property searches.
Pricing and Availability of Information
3.1 All prices quoted exclude VAT, and the availability of report information depends on whether the information is available from our datasets.
FAQ's
Can you find company owned properties?
Yes we can but it is more difficult to source as the credit activity footprints are limited and not the same as when searching an individual. You will need to be aware that property ownership could be omitted on some assets where no data matches. This also applies to offshore companies with UK property interests
Do you provide offshore asset information?
No, we only provide UK based asset, financial and liability information in our standard searches. If you require offshore information you would need to request the specialist searches within an offshore international trace with the relevant background search add-on requested.
Do you always find all owned assets?
No, we cannot guarantee to find all properties or assets in the UK. Our service normally finds most assets especially if there is credit activity at the address of the property which is owned by the subject, for example a mortgage in the subjects name or a utility bill but we cannot guarantee full disclosure or identification.
Do reports find all data on a subject?
No you cannot assume all information such as assets and liabilities have been found, data is just that data, as such it provides intelligence to base decisions on but do not assume that the information is exhaustive and provides all the assets and liabilities associated to that subject.
What happens if the subject is deceased?
On most occasions we can verify a subjects is deceased but again data is reliant on being updated by third parties and this can have a time lag of up to 6 months to update probate records and on occasion can just not update. If we confirm a subject is deceased we will provide the date of death and how we have obtained this data. When the subject is deceased the report is final and still chargeable.
Additional terms
Employer Tracing and Additional Services
Employer Tracing Services
1.1 Our employer tracing services provide information on the current employment status of an individual, including self-employment, directorship, unemployment, retirement, receipt of state benefits, and employment details.
1.2 All employer tracing reports, investigation reports, pre-litigation reports, financial background reports, and any non-address trace reports are final and offered without any recheck provision or refund guarantee after the provision of our report.
1.3 Employer tracing is always supplied with a financial background report and is not offered as a standalone service.
1.4 We do not provide employer tracing on a no trace no fee basis. Our fee is due regardless of the information provided.
Pricing and Errors
2.1 All prices are subject to change, and the price charged at the online shop at the time of purchase is the accurate and correct fee.
2.2 While we strive to maintain accurate and advertised rates, errors and omissions may occur. However, we do not underwrite errors and omissions.
Address Tracing Cases
3.1 We do not offer any guarantee or refund for address tracing cases that are older than 60 days from the report date.
3.2 Customers requiring further investigation for address trace cases after 60 days from the original report date would need to request a new case.
3.3 Cases older than 30 days from the date of supply will require a retrace admin fee, which is refundable if the originally supplied address was incorrect at the time of supply.
3.4 Address tracing retraces are free of charge for the first 30 days from the date of supply.
Full Trace Report for Court
4.1 The add-on option of the Full Trace Report for Court.pdf incurs a fee per case starting from £49 plus VAT. The report stores a copy of the search for future verification by the court or other authorised parties, and the fee paid is an advanced admin fee for email confirmation of the search performed, the service provision is limited to only email verification.
4.2 This fee applies regardless of the outcome of the case and will be charged for the report issued.
4.3 The no trace no fee policy for all other services remains unaffected. In the event of a negative case outcome, the only charge will be for the court report if this option is selected.
Alternative Address and Additional Services
5.1 If the add-on option "If we cannot locate the subject, will you accept a relative's address in substitute" is selected, providing a relative's address will result in a positive case outcome, and the full charge will be applied. This charge is not subject to refund or recheck unless the relative is deemed unrelated to the subject.
Promo codes
Terms and Conditions for Discount Codes
As of 22 June 2023 all discount codes have been removed from use and any discount code is not valid for use with any of our services.
Use of Discount Coupons
1.1 Discount coupons provided by us are valid for one-time use per new customer and can only be used on the online shop order system for your first purchase from us, unless otherwise stated.
1.2 We reserve the right to withdraw any discount code issued at any time without providing financial refund or recompense.
1.3 Batch tracing services may utilize the discount coupon for the first purchase from us, subject to acceptance. Pre-authorization must be sought, and the coupon code must be supplied at the time of purchase. Codes will not be valid after the purchase has occurred in any circumstance.
1.4 All discount codes are subject to our acceptance and may be refused.
Promo Codes
2.1 Promo codes are valid for one-time use per customer on their first purchase from us.
2.2 Any further promo codes submitted to us will be invalid, as our promo codes are intended as an introductory offer for new customers.
2.3 Promo codes cannot be applied to previously placed orders.
2.4 Promo codes that offer a percentage discount cannot be combined with other percentage-off promo codes.
2.5 Promo codes are not transferable or redeemable for cash or credit.
2.6 Certain products may be excluded from promo codes.
Application and Validity of Promo Codes
3.1 To apply a promo code, you must enter it prior to completing the order.
3.2 It is the client's responsibility to source and apply the promotional code correctly during the online ordering process.
3.3 Promo codes will only be valid and functional when used at the time of online ordering. They cannot be applied after the online order has been placed under any circumstances.
3.4 Promo codes will only apply when validated by our system. Some codes may not work multiple times or for certain products, or for unspecified reasons. In such cases, the codes cannot be applied or refunded, and their usage is non-negotiable.
By using any discount or promo codes provided by us, you agree to adhere to these terms and conditions. We reserve the right to amend or update these terms and conditions without prior notice.
Consent & GDPR
Terms of Service and Legal Compliance
Consent and Legal Basis
1.1 Prior to using our services, it is your responsibility to ensure that you have obtained the necessary consent, such as a contractual agreement or a valid legal basis, to engage our services.
1.2 By using our services, you agree that any information provided by us will be used in a legally compliant manner.
Age Restriction
2.1 The services provided by us are not intended for use by individuals under the age of 18.
Legal Restrictions
3.1 You agree not to use our services if there are any legal reasons that prevent you from instructing us.
3.2 You acknowledge that there are no legal restrictions imposed by UK courts or other recognized authorities, including offshore authorities, that prohibit or restrict your contact or proximity to the person you are instructing us to locate.
3.3 We do not investigate cases involving persons under the age of 18 unless instructed by your solicitor.
Harm and Intentions
4.1 You agree that your interest in finding a person is not associated with causing harm to them, their associates, or their physical, emotional, or media/public image.
Batch Tracing
Batch Tracking Terms and Refunds
Prepayment Requirement
1.1 Batch tracking services require prepayment for all files and batches, regardless of the company instructing us.
Completion Timeframe
2.1 All batches will be completed within 15 days from the submission date, with a maximum timeframe of 30 days.
2.2 In the event of completion, any negatives found in the batch will be refunded before returning the completed batch file.
Pricing and VAT
3.1 Batch pricing is subject to VAT, and the displayed prices online do not include VAT.
Refunds for Prepaid Batches
4.1 Prepaid batches will receive a refund for unused credits or negative cases.
4.2 Refunds will be applied promptly upon completion of the batch, with a maximum timeframe of 15 working days from the batch's completion.
Please note that this information is provided as a summary and does not constitute a legally binding agreement. For specific terms and conditions related to batch tracking services, please refer to the corresponding documentation or contact our customer service.
GDPR Terms you agree to by using this service
Legal Compliance and Consent Policies
By using our services, you acknowledge and agree that you have a compliant legal basis to request an investigation from us in accordance with the General Data Protection Regulation (GDPR). We recommend consulting the ICO website to ensure your GDPR compliance.
Legal Bases for Data Processing
Under the GDPR, various legal bases exist to legitimize the processing of personal data. The following are key legal bases and their requirements:
Contractual Necessity:
Data processing must be necessary for the service as defined in the contract with the individual.
Consent:
Consent must be freely given, specific, informed, and unambiguous, indicated by clear affirmative action.
Individuals have the right to withdraw consent, which must be brought to their attention.
Consent from individuals below the age of consent specified in their respective Member State must be given by or authorized by a parent/guardian.
Processing of special categories of personal data requires explicit consent.
Legitimate Interests:
A business or third party must have legitimate interests that are not overridden by individuals' rights or interests.
Data processing must be paused if an objection is raised by an individual.
Email Communication and Data Sharing
By using our service, you agree to receive your results via email. We will send order status emails, reports, and results to the email address you provide. Additionally, we may send separate emails to inquire if you wish to receive marketing and discount code communications from us.
To enable a successful trace, we will share the data on the subject you are investigating with authorized and preferred investigation supplier status organizations. These may include Credit Reference Agencies such as Equifax, Experian, or Transunion, to obtain address link data. All suppliers, investigators or external approved people tracing suppliers will be ICO registered, and we or our partners will have conducted audits of their policies and procedures for data handling. Our data sharing will be proportionate to the request and in your best interests to achieve a successful tracing outcome.
Age Verification and Legal Restrictions
By using our service, you confirm that you and the subject of the instruction are over 18 years of age. Our services are not intended for individuals under the age of 18, and we do not conduct investigations for persons under this age.
You also confirm that there are no legal or other compelling reasons preventing you from instructing us to trace a person or act on your behalf in the instructed matter.
Family, Ex-Partner & Friend Tracing – Consent Option
For family, ex-partner, or friend tracing, we require consent from both you and the subject of the search to release their data to you. We obtain your consent automatically through our online order form system. We initiate this procedure to expedite the process if appropriate, without further contact with you. We will also pass your contact details to the subject, allowing them to choose whether and how to contact you, thereby authorising us to complete this without further consent from you. Once this trace is completed and deemed successful by all parties, it signifies consent has been obtained.
Please note that in certain circumstances, consent is not required, such as for divorce claims, legal claims, debt claims, probate claims, court purposes, and child maintenance claims. In such cases, please specify the appropriate reason for the search, and consent will not be sought from the subject of the trace request.
In situations where the subject declines consent or does not respond to our contact letter after 10 days, the fee paid will be retained by us, as we have successfully traced the subject but they have chosen not to release their data or respond to our contact requests. There will be no further action we can take in this circumstance and you accept that.
Mediation through Solicitor Appointment
This is only available where we deem it is appropriate and in most cases this will be excluded, declined and not available – you accept that our decision on this applicability is full and final without dispute.
To proceed with legal contact in compliance with GDPR requirements, you can appoint a solicitor to act as a mediator. Your solicitor can request the obtained address from us (only where we have agreed to this) by quoting your reference number and contacting us on your behalf. This appointment allows for continued legal contact with the subject through your appointed solicitor but only where we have agreed to this in writing.
Please be aware that this information is provided as a summary and does not constitute a legally binding agreement. For detailed terms and conditions regarding legal compliance and consent policies, please refer to the corresponding documentation or contact our customer service.
General Terms of Service
1. Background & supply of services
Findukpeople.com is a website and host advertiser which, amongst other things, gives the price and facility to order via secure encryption of financial information products and other investigation services from ourselves and our approved tracing partners. Findukpeople.com also provides web space for third parties to advertise other related financial products and services.
Findukpeople.com is a trading name of Pavilion Digital Marketing Limited. Findukpeople.com is owned & operated by Pavilion Digital Marketing Limited a company registered in England with the Company number of 09418751, having its registered office at:
Findukpeople.com, 303 Goring Road, Goring-By-Sea, Worthing, England, BN12 4NX
Data protection act registration number: ZA193733
The services you buy from this site will be purchased from Findukpeople.com
Pavilion Digital Marketing Ltd (trading names and domain names include but not limited to, wetraceanyone.com, wetraceanyone.co.uk, Findukpeople.com, Traceadebt.com, Traceadebt.co.uk, traceadebt.org, traceadebt.biz, traceadebt.name, traceadebt.eu) Probateresearchservice.co.uk  DebtTrace™
Findukpeople.com introduces customers to our approved tracing partners in most circumstances, which are authorised to conduct tracing services to the same approved levels as ourselves. Findukpeople.com's relationship with our approved tracing partners are limited to that of a business partnership, no common ownership or control rights exist between us. Findukpeople.com is registered with the ICO with Data protection act registration number: ZA193733
Data storage
The data that we collect from you may be transferred to and stored at, a destination within or outside the European Economic Area ("EEA"). It may also be processed by staff operating outside the EEA who work for us, for one of our affiliates, or one of our contracting partners. Such staff may be engaged in, among other things, the supply of your service, the processing of your payment details, and the provision of support services. By submitting your personal data, you agree to this transfer, storing, or processing. We will take all steps reasonably necessary to ensure that your data is treated securely and in accordance with this Privacy and Cookie Policy.
At Find UK People, we prioritize the privacy and protection of your personal data. As part of our operations, we would like to inform you that certain data may be stored in the United States and other non-European Union (EU) countries. We want to assure you that we have taken measures to ensure that your data remains secure and in compliance with applicable data protection laws.
The transfer of data to countries outside the EU is necessary for various reasons, including the provision of our services, data storage, and technical support. While these countries may have different data protection laws than those within the EU, we have implemented safeguards to protect your information.
We have carefully selected service providers and partners who adhere to robust data protection standards and have contractual agreements in place to ensure the appropriate handling and security of your data. These measures include implementing industry best practices, such as encryption, access controls, and regular security audits.
By using our services, you acknowledge and agree to the transfer of your data to the United States and other non-EU countries as described in this privacy statement. Rest assured that we will take all reasonable steps to protect your personal information and maintain its confidentiality.
If you have any concerns or questions regarding the storage and processing of your data, please don't hesitate to contact our Data Protection Officer at our head office address of 303 Goring Road, Goring by Sea, West Sussex, BN12 4NX. We are committed to addressing any inquiries or concerns you may have regarding the privacy and security of your information.
2. Security of data
All submitted data placed on the Findukpeople.com order system will be passed from Pavilion Digital Marketing Ltd to our approved tracing partner by means of 256Bit SSL encrypted databases. 256-bit encryption refers to the length of the encryption key used to encrypt a data stream or file. A hacker or cracker will require 2_256 different combinations to break a 256-bit encrypted message, which is virtually impossible to be broken by even the fastest computers.
Typically, 256-bit encryption is used for data in transit, or data traveling over a network or Internet connection. However, it is also implemented for sensitive and important data such as financial, military, or government-owned data. The U.S. & UK governments require that all sensitive and important data be encrypted using 192- or 256-bit encryption methods.
The Findukpeople.com advanced systems offer the following security advantages
256-Bit SSL – all data is transmitted by secure encryption
With one click you can quickly protect your data with our secure online forms. SSL (Secure Socket Layer) is the industry standard for viewing and sending sensitive information on an Internet browser.
Data Encryption – all stored data is encrypted
When storing sensitive information in our online database we require you to encrypt that data. This feature is so secure that if you lose your password, not even our staff can access it!
PGP Email Encryption – email data is encrypted by PGP
PGP (Pretty Good Privacy) encryption is a must if you receive sensitive information
Password Protection – all access to our databases are password protected
Findukpeople.com's secure order system only provides our approved partner with access through password protection.
3. Summary
We set out below the important points for you to note when using our website. These summary points are not part of our Terms and Conditions and are for reference only. Before using our website, we recommend that you read all of our Terms and Conditions to ensure that you are happy with them. We suggest that you print a copy of these Terms and Conditions and keep them in a safe place for future reference.
4. Main Terms
You must provide accurate and complete information when using this website so that we can provide appropriate service levels.
4.1 If you input incomplete or incorrect information whilst using this website the matter may be chargeable even if the case has not been completed fully as we charge for searches that have a positive result based on the information that has been supplied.
4.2 All information data and copyright material contained on this website must not be reproduced or used without our consent.
4.3 You agree that by clicking "Continue" "Order", "Order now" or similar, registering, accessing, or using our services, you are entering into a legally binding agreement (even if you are using our Services on behalf of a company). Your agreement is with Findukpeople.com & our approved tracing partner and you will be subject to both our standard terms of service.
4.4 This "Agreement" includes this User Agreement and the Privacy Policy, and other terms that will be displayed to you at the time you first use certain features, as may be amended by Findukpeople.com from time to time. If you do not agree to this Agreement, do NOT click "Continue" (or similar) and do not access or otherwise use any of our Services.
4.5 Registered users of our Services are "Member clients" and unregistered users are "Visitors". This Agreement applies to both.
4.6 If you purchase any of our paid Services ("Premium Services"), you agree to pay Findukpeople.com the applicable fees and taxes. Failure to pay these fees may result in the termination of your subscription. Also:
4.7 Your purchase may be subject to foreign exchange fees or differences in prices based on location (e.g. exchange rates).
4.8 You agree that we may provide notices to you in the following ways: (1) a banner notice on the Findukpeople.com Service, or (2) an email sent to an address you provided, or (3) through other means including mobile number, telephone, or mail. You agree to keep your contact information up to date with Findukpeople.com and our approved tracing partner
4.9 You must pay our Findukpeople.com for applicable fees and taxes unless you cancel the Service, in which case you agree to still pay these fees through the end of the applicable subscription period where we are still working cases submitted to us. Taxes are calculated based on the billing information that you provide us at the time of purchase.
5. Our Rights
We or our approved tracing partner may change, suspend or end any Service, or change and modify prices prospectively at our discretion. To the extent allowed under law, these changes may be effective upon notice provided to you.
5.1 Findukpeople.com is not a storage service. You agree that we have no obligation to store, maintain or provide you a copy of any content or information that you or others provide, except to the extent required by applicable law.
5.2 To the extent allowed under law, Findukpeople.com (and those that Findukpeople.com works with to provide the services) (A) Disclaim all implied warranties and representations (e.g. warranties of merchantability, fitness for a particular purpose, the accuracy of data, and non-infringement); (B) Do not guarantee that the services will function without interruption or errors, and; (C) Provide the service (Including content and information) on an "as is" and "as available" basis.
5.3 Some laws do not allow certain disclaimers, so some or all of these disclaimers may not apply to you.
5.4 To the extent permitted under law (and unless Findukpeople.com has entered into a separate written agreement that supersedes this agreement), Findukpeople.com (and those that Findukpeople.com works with to provide the services) shall not be liable to you or others for any indirect, incidental, special, consequential or punitive damages, or any loss of data, opportunities, reputation, profits or revenues, related to the services (e.g. offensive or defamatory statements, downtime or loss, use or changes to your information pr content). We do not indemnify against any consequential loss whether direct or indirect and always advise that all supplied information is validated before use.
5.5 This limitation of liability is part of the basis of the bargain between you and Findukpeople.com and shall apply to all claims of liability (e.g. warranty, tort, negligence, contract, law) and even if Findukpeople.com has been told of the possibility of any such damage, and even if these remedies fail their essential purpose.
5.6 Some laws do not allow the limitations or exclusion of liability, so these limits may not apply to you.
5.7 We provide a promoted service from our approved tracing partners and where you propose to enter into a separate agreement or policy with that product provider or service provider, you should check their terms and conditions to ensure that you are comfortable with them.
5.8 These Terms and Conditions set out what you should do if you have a complaint against us or a product provider or service provider.
5.9 To use the Services, you agree that: (1) you must be the "Minimum Age" (defined below) or older; (2) you will only have one Findukpeople.com account, which must be in your real name; and (3) you are not already restricted by Findukpeople.com or our approved tracing partner from using the Services.
6. Processes
"Minimum Age" means 18 years old for any country. However, if the law requires that you must be older in order for Findukpeople.com or our approved tracing partner to lawfully provide the Services to you (including the collection, storage, and use of your information) then the Minimum Age is such older age. The Services are not for use by anyone under the age of 18.
6.1 Findukpeople.com shall carry out the Specified Service by recognized methods in accordance with, and pursuant to, all relevant legislation, regulations, and accepted trade practices. Findukpeople.com shall at all times act in accordance with all relevant current legislation and the Data Protection Act 1998.
6.2 Upon receipt of your instructions the trace is placed on the secure SSL encrypted Findukpeople.com System and the case is referred via 256Bit encrypted databases to our approved tracing partner where the tracing procedure starts.
6.3 In all instances of tracing the gathering, storing, and reporting of all information will be in accordance with the Data Protection Act as amended. All data will be encrypted via 256 bit SSL security at all times between Pavilion Digital Marketing and our approved tracing partner.
6.4 Where a new address is gained this will be confirmed whenever possible through a minimum of two separate sources including Credit reference agency data sources by our approved tracing partner.
6.5 Where the supplied address is found to still be current this will be confirmed through a minimum of two sources by our approved tracing partner
6.6 Where investigations prove unsuccessful you will be sent a refund notice with a negative trace status via email always within 30 days from the time of instruction.
6.7 All tracing will be completed within a maximum of 30 days from receipt although normally completed in just 7 days.
6.8 On occasions that you may require a recheck (within 30 days of the original report after which admin fees will be charged), where our address trace report information has been indicated to be incorrect, we will seek confirmation of the traces original information from different sources and respond within 30 working days. We can only offer rechecks where there is strong evidence from the current named resident of the supplied address, that the address trace information that has been supplied is incorrect and the recheck is requested no later than 30 days after the original report is supplied. Any recheck result is full and final and is not offered with any further recheck guarantee. Please see 6.81 for retraces fees
Retraces are only offered for address tracing services, any other service is offered on a full and final basis with no recheck guarantee.
6.8.1 RETRACES – Any retrace case (address trace cases only) that confirms the original report was correct will be charged an admin/cost fee. All retraces are subject to pre-payment of this admin fee and the paid admin fee will be refunded in the circumstance that our original report information is deemed incorrect.
6.8.2 All cases where a retrace is negative will be issued a credit note voucher code for a free trace on the supplied case at a later date, we do not offer any consequential cover for any associated costs. The voucher code can only be used on the case after 4 weeks have elapsed from the retrace report.
6.8.3 Our provided services are acknowledged by our clients as an accurate investigative provision and provide our final research findings but we do not offer free indemnity cover for further free correspondence on any non address trace it is not financially viable or constructive in most circumstances. Clients should be assured that information provided is via reliable Credit Agency sources and cross referenced via alternative data sets for integrity as such it is very unlikely to be erroneous. With this in mind we do not enter into exhaustive communication on each basic data report, it is supplied as full and final hence conclusive.
6.8.4 If you require further research or consultation then you can instruct an in depth search or extensive research on a fee bearing basis. For example an in depth investigation will conduct further fee bearing research and reporting of the matter which can be requested online  
6.9 The charge for tracing service is as per Findukpeople.com listed fees and forms a legal and binding part of our agreement.
6.10 There is no charge for unsuccessful people traces and we provide a refund notice and initiate a full refund for any pre-payment within 24 hours of the negative result. Our payment processors can take up to 20 days to fully refund the amount but this depends on your payment type and your bank's policies for a refund of funds. All other services are full and final without any refund guarantee.
6.11 Findukpeople.com only accepts instruction via its secure website.
6.12 We offer an efficient and effective service and will deal with your business in a competent and professional manner at all times.
6.13 The client shall afford all reasonable assistance to Findukpeople.com and in respect of the submitted cases.
​6.14 Any subject confirmed as deceased with the date of death in an address trace or related service will result in a positive trace and is a chargeable outcome.
6.15 This agreement shall commence on the date of instruction via the Findukpeople.com website.
6.16 Should either party terminate the agreement all traces held by Findukpeople.com will, within a reasonable time, be returned to the client with an invoice for work completed to the effective date.
6.17 If any further information is required from you, a response by e-mail is required by us within 1 working day.
6.18 We require all clients to pay via Paypal or credit/debit card once the trace has been instructed, all company clients with batch work will be required to pay via advance payment on the website we will accept Credit/Debit card and Paypal for batch results.
7. Notice
Any notice given under this Agreement shall be in writing and shall be delivered by email addressed to the relevant party at the address given at the foot of this Agreement.
8. Disclaimer
Nothing in this Agreement shall create:
8.1. A sole agency collections Agreement.
8.2 Employment of Findukpeople.com within the meaning of the employment legislation or as amended or as re-enacted from time to time.
8.3 A partnership within the meaning of the Partnership Act 1890 or as amended or re-enacted.
8.4 A joint venture between parties.
9. Data Protection Act
Findukpeople.com will not be responsible for breaches of the Data Protection Act 1998 which may be deemed to have arisen as a result of the original information passed to us which we, under current legislation, are permitted to use. All matters relating to the original information and its compliance with the Data Protection Act 1998 remain with the Client. Findukpeople.com will not be deemed Data Controllers of the client's information but only Data Processors. At all times the client is deemed as the Data Controller under the definition of the Data Protection Act (as amended).
10. Legal
This Agreement shall be governed by the laws of England and Wales and the parties submit to the exclusive jurisdiction of the Courts of England and Wales.
For notice of termination please address all emails to contact us.
10.1 All tracing or investigation services are supplied in the best of faith and we offer a 30 day recheck guarantee on all people tracing information supplied but we do not indemnify our clients against liability or compensate (someone) for harm or loss as a result of the information supplied.
10.2 The materials appearing on this website or in correspondence with our company or its representatives does not constitute legal advice and are provided for general information purposes only. No warranty, whether express or implied is given in relation to such materials. We shall not be liable for any technical, editorial, typographical, or other errors or omissions within the information provided on this website, nor shall we be responsible for the content of any web images or information linked to this website.
10.3 No advice
This website contains general information about legal matters. The information is not advice and should not be treated as such. Any correspondence with our company should not be considered as advice and we request all legal or advice is sought from qualified legal representation.
10.4 Limitation of warranties
The legal information on this website is provided "as is" without any representations or warranties, express or implied. Findukpeople.com makes no representations or warranties in relation to the legal information on this website.
10.5 Without prejudice to the generality of the foregoing paragraph, Findukpeople.com does not warrant that:
the legal information on this website will be constantly available, or available at all; or
the legal information on this website is complete, true, accurate, up-to-date, or non-misleading.
10.6 Professional assistance
You must not rely on the information on this website as an alternative to legal advice from your solicitor or other professional legal services provider. If you have any specific questions about any legal matter you should consult your solicitor or other professional legal services, provider. You should never delay seeking legal advice, disregard legal advice or commence or discontinue any legal action because of information on this website.
10.7 Liability
Nothing in this legal disclaimer will limit any of our liabilities in any way that is not permitted under applicable law or exclude any of our liabilities that may not be excluded under applicable law.
11. Complaints procedure
We aim to provide a high-level service to all our customers but occasionally things can go wrong. When this happens we will do everything we can to put things right and assist you.
If you have a complaint about our service, please contact us.
Email
Please email us and we will attempt to resolve your complaint by close of business the following working day. If we are unable to resolve your complaint, we will try and agree on the next steps with you.
In writing
Please address your letter to:
Find UK People
James Gordon-Johnson – CEO
303 Goring Road, Goring by Sea, BN12 4NX
Should you wish to use an alternative means of communication, we are happy to request to correspond with you by telephone.
Please include your name and address, a contact telephone number, your quote number, and details of why you are unhappy. This will help us to respond to you as quickly as possible. If we do not have enough information to investigate your complaint we will try and contact you to ask for further details.
If we are unable to resolve your complaint by the close of business the next working day, we will send a written acknowledgment of your complaint to you within 5 working days of its receipt. In our acknowledgment, we will advise you of the name and job title of the person who will be dealing with your complaint.
12. Dispute
12.1 If any provision of these Terms and Conditions is held by a competent authority to be invalid or unenforceable, the remaining provisions of these Terms and Conditions will not be affected and will remain valid.
12.2 In the event of a dispute in connection with or arising out of these Terms and Conditions, English law will apply.
12.3 These Terms and Conditions will only apply as between us and you. Unless as otherwise stated in these Terms and Conditions no other person may benefit or rely upon these Terms and Conditions.
13. Third Parties
13.1 This website contains links to websites operated by third parties. Some of those websites will carry our branding and are therefore only accessible by our customers. The operation and content of those websites are determined by those third parties and will be governed by separate terms and conditions. We do not accept responsibility or liability for the content of any third-party website, as this is outside of our control.
13.2 Links are provided for convenience only and inclusion of any links should not be taken to imply endorsement in any way of the site to which it links. Examples of services operated by third parties are 'Asset finance' and 'Bibby Financial Services' or "High court enforcement" and the "Sheriffs Office".
13.3 You may wish to take the following steps when purchasing a product or service from a third party such as our main provider our approved tracing partner
13.3.1 Read and ensure that you understand the terms and conditions of their website and terms and conditions of any product or service you might be agreeing with them;
13.3.2 Clarify and/or check your understanding of relevant terms and conditions by seeking independent advice, for example, if the proposed transaction is of significant financial value to you or your request criteria is particularly unique or high risk; and/or
13.3.3: Regulatory Compliance, Partner Evaluation, and Protection of Pavilion Digital Marketing Ltd / Find UK People / DebtTrace or the PDM Group
13.3.3 Pavilion Digital Marketing Ltd / Find UK People / DebtTrace, hereinafter referred to as the "PDM Group," recognizes the importance of regulatory compliance, as well as maintaining a secure and reputable business environment. As part of our commitment to excellence, we regularly conduct thorough audits to ensure that all our partners are duly regulated and fully aligned with our terms of service and reasonable business expectations.
By entering into an agreement with the PDM Group, partners or third parties expressly agree to the following terms:
1. Regulatory Compliance: All partners must operate within the bounds of applicable laws, regulations, and industry standards. It is their responsibility to maintain the necessary licenses, permits, certifications, or any other regulatory approvals required to conduct their operations lawfully. Failure to comply with regulatory requirements may result in immediate termination of the agreement, removal from our website, or other appropriate actions, as determined solely by the PDM Group.
2. Partner Evaluation: The PDM Group conducts regular audits to assess partner compliance and performance. These audits are designed to ensure that partners continue to meet our stringent standards and maintain the expected level of quality in their operations. If a partner fails to meet our criteria during such audits, the PDM Group reserves the right to take necessary actions, including but not limited to agreement termination, removal from our website or service, or any other measures deemed appropriate. These actions may be implemented immediately, without any obligation to provide financial claim or compensation to the affected partner.
3. Protection of Pavilion Digital Marketing Ltd / Find UK People / DebtTrace or the PDM Group: The PDM Group places paramount importance on safeguarding its reputation, integrity, and business interests. Any action taken by the PDM Group, as outlined in this clause, is solely for the purpose of maintaining regulatory compliance, upholding our business standards, and protecting the interests of Pavilion Digital Marketing Ltd, Find UK People, DebtTrace, and any other brands or entities within the PDM Group.
4. Non-Financial Claim or Compensation: In the event that the PDM Group takes action against a partner due to non-compliance with regulatory requirements or failure to meet our audit checks, the affected partner shall have no entitlement to financial claim or compensation from Pavilion Digital Marketing Ltd, Find UK People, DebtTrace, or any other brands or entities within the PDM Group. The decision of the PDM Group regarding such matters shall be final and binding.
By accepting these terms, partners acknowledge and agree to be bound by the provisions outlined in this clause, understanding that failure to comply may result in immediate termination of the agreement and other appropriate actions, as determined solely by the PDM Group.
It is important to emphasize that these provisions are governed by the laws and jurisdiction of the United Kingdom. Any disputes arising from the enforcement or interpretation of this clause shall be resolved in accordance with applicable UK legal procedures, ensuring the protection and best interests of Pavilion Digital Marketing Ltd, Find UK People, DebtTrace, and the PDM Group as a whole.
14. Data Protection
14.1 We will comply with all applicable data protection legislation from time to time in force in respect of the personal data we collect from you. We share data with our trading partners to facilitate the trace requests but this data is always encrypted and password protected from all sides and all tracing partners will be registered with the ICO.
14.2 Additionally we will observe the terms of our Privacy Policy.
14.3 If you decide to purchase or make further queries about a product or service through this website you will be directed to the product or service provider's website order system and the information you have provided may be passed to such providers to allow them to deal with your request. Those product or service providers will be subject to their own terms and conditions and each product or service provider may have a different privacy policy from ours.
15. Intellectual property
15.1 All information, data and copyright material contained on this website, including any trademarks (whether officially registered or unregistered), trade names, brands, logos, and devices belong to us – Pavilion Digital Marketing Ltd or to people whom we have given ownership or permission to use such information data and/or copyright material. You must not use such information or copyright material unless you have written permission from us or the owner to do so. This term for the avoidance of doubt includes customers and partner companies.
15.2 Findukpeople.com is owned & operated by Pavilion Digital Marketing Limited, Company number 09418751
15.3 You may download or copy the content and other downloadable items displayed on this website for personal non-business use only, (i.e. to assist with a purchasing decision), provided that you are not otherwise breaching these Terms and Conditions.
15.4 Findukpeople.com is a trading name of Pavilion Digital Marketing Limited. Findukpeople.com is owned & operated by Pavilion Digital Marketing Limited, Company number 09418751.
15.5 The main services you buy from this site will be purchased from Findukpeople.com
15.6 Findukpeople.com utilises approved tracing suppliers for completion of tracing work only.
15.6.1 Findukpeople.com's relationship with our approved tracing partners are limited to that of a suppliers, no common ownership or control rights exist between us.
15.7 Please note, we cannot be held responsible for the content of external websites and by using website links to access separate websites you will be subject to the terms of use applying to those sites.
15.8 We use cookies to give you the best experience. If you do nothing we'll assume that it's ok.
15.9 If a court with authority over this Agreement finds any part of it not enforceable, you and we agree that the court should modify the terms to make that part enforceable while still achieving its intent. If the court cannot do that, you and we agree to ask the court to remove that unenforceable part and still enforce the rest of this Agreement. To the extent allowed by law, the English version of this Agreement is binding and other translations are for convenience only. This Agreement (including additional terms that may be provided by us when you engage with a feature of the Services) is the only agreement between us regarding the Services and supersedes all prior agreements for the Services.
15.10. If we don't act to enforce a breach of this Agreement, that does not mean that Findukpeople.com has waived its right to enforce this Agreement. You may not assign or transfer this Agreement (or your membership or use of Services) to anyone without our consent. However, you agree that traceadebt.com may assign this Agreement to its affiliates or a party that buys it without your consent. There are no third-party beneficiaries to this Agreement.
15.11. We reserve the right to change the terms of this Agreement and will provide you notice if we do and we agree that changes cannot be retroactive. If you don't agree to these changes, you must stop using the Services.
15.12 You agree that the only way to provide us with legal notice is at the addresses provided within this agreement.
If you want to send us notices or service of process, please contact us at:
Online
Email
Post: Findukpeople.com, 303 Goring Road, Goring-By-Sea, Worthing, England, BN12 4NX
16. IT Security & Viruses
16.1 We will use reasonable care and skill to ensure that our site and our communications with you are safe, secure, and free from bugs, viruses, and other defects. However, we are not able to guarantee that our site or any of our communications with you will be safe, secure, or free from bugs or viruses, or other defects.
16.2 You are responsible for configuring your information technology, computer programs, and platform in order to access our site. You should use your own virus protection software.
16.3 You must not misuse our site by knowingly introducing viruses, trojans, worms, logic bombs, or other material which is malicious or technologically harmful. You must not attempt to gain unauthorized access to our site, the server on which our site is stored, or any server, computer, or database connected to our site. You must not attack our site via a denial-of-service attack or a distributed denial-of-service attack. By breaching this provision, you would commit a criminal offense under the Computer Misuse Act 1990.
16.4 We will report any such breach to the relevant law enforcement authorities and we will co-operate with those authorities by disclosing your identity to them. In the event of such a breach, your right to use our site will cease immediately.
17. Linking to our site
17.1 You may link to our home page, provided you do so in a way that is fair and legal and does not damage our reputation or take advantage of it.
17.2 You must not establish a link in such a way as to suggest any form of association, approval, or endorsement on our part where none exists.
17.3 You must not establish a link to our site on any website that is not owned by you.
17.4 Our site must not be framed on any other site, nor may you create a link to any part of our site other than the home page.
17.5 We reserve the right to withdraw linking permission without notice.
17.6 The website in which you are linking must comply in all respects with the standards set out in these terms of use.
17.7 If you wish to make any use of the content on our site other than as set out above, please contact us.
18. Third-party links and resources on our site
18.1 Where our site contains links to other sites and resources provided by third parties, these links are provided for your information only.
18.2 We have no control over, or responsibility for, the contents of those sites or resources.
19. Other applicable terms
These terms of use refer to the following policies, which also apply to your use of our site:
a. Our Privacy Policy is located here, which sets out the terms on which we process any personal data we collect from you, or that you provide to us. By using our site, you consent to such processing, storage, use of data and you warrant that all data provided by you is accurate.
b. Our Cookie Policy is located here, which sets out information about the cookies on our site.
20. False system orders
Findukpeople.com utilizes IP tracking and will prosecute to the fullest extent within UK law any false orders received, we also, where a false order has been received, charge an admin fee to reflect our costs in dealing with the administration of an order that has been placed where the details of the subject order are false or incorrect so we may not invoice the said client.
21. Legal reasons not to request our services
You agree that you will not use our services if there is any legal reason including any judgment or injunction preventing you from tracing or investigating people. This also includes if you have a restraining order or any type of restriction placed on you in regards to the person you are requesting us to trace or investigate. You agree there are no legal judgments or restrictions incurred by UK court or other responsible, recognized authorities, including offshore authorities, banning you from seeing or restricting your distance from the person you are tracing.
We do not investigate cases such as:
Searches on behalf of, or searching for, persons under the age of 18
Searches by parents looking for their child that has been placed for adoption.
All the information which we obtain, whether disclosed or not, is in the public domain (apart from debt-related cases), so there is never any question of infringement of privacy rights. You agree that your interest in finding a person is in no way associated with harming them or their associates, physically, emotionally or their media / public image.
22. Termination of our services
Findukpeople.com may terminate the Partners or Clients terms at its sole discretion without cause at any time with immediate effect.