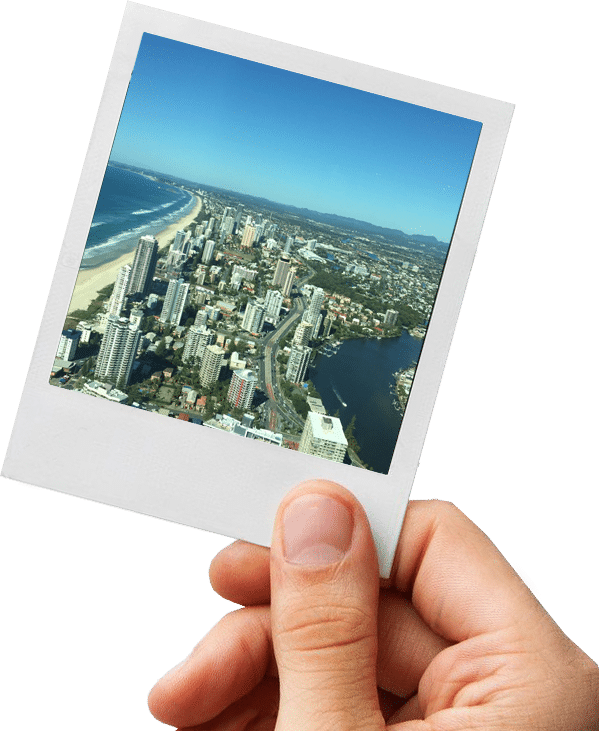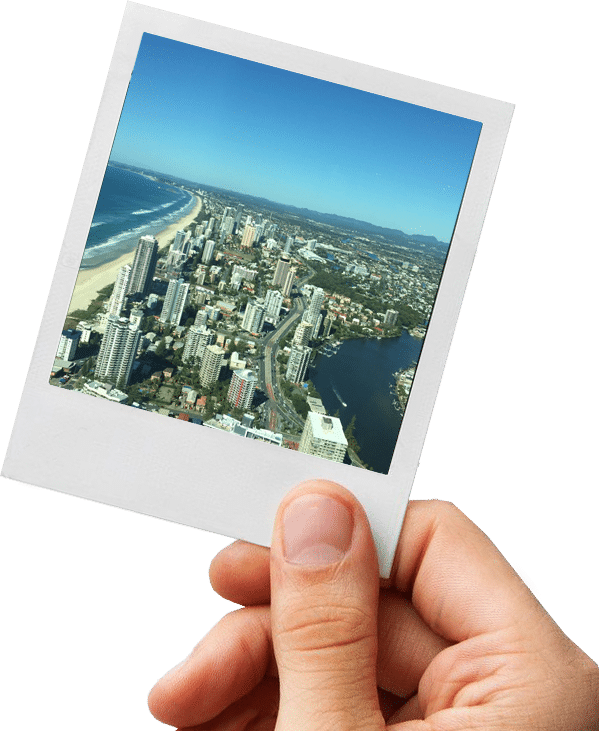 We are leading international tracing agents
Find UK People® are a leading international people tracing company who have significantly invested in its international tracing service.
Our industry leading overseas tracing service is finding most of people we are instructed to locate within 30 days. This service will find a verified current international address for the person being searched.
Do you need international tracing agents? We have significantly invested in our live tracing database technology, which is finding most of people we are instructed on within 30 days of instruction, this further complements our team of expert international tracing agents.
​Find UK People® provides a rapid, efficient, and compliant means to trace international debtors or other individuals you need to reconnect with. Accessible online, the system offers an easy-to-use interface. Our international investigation partners can access address links derived from databases and credit activity information which offers a true international people tracing service.
Why people choose us
No trace, no fee
If we don't find your subject you don't pay a penny.
60 day guarantee
Check your results Free of Charge for up to 60 days.
30 day service
Results in 30 days, in most circumstances.
Reliable results
Results that are accurate and can be relied upon.
We are experts at tracing people and provide an effective low cost tracing solution
All of our international tracing services are offered on a no trace no fee basis, just place your initial order with us and we will investigate.
If you're seeking to locate an individual who has moved to a new address internationally, you've come to the right place. Our team employs a blend of electronic and private investigation methodologies, which has established us as one of the UK's leading services in terms of success rates for locating international address data. We always ensure that our practices are fully compliant with GDPR & data protection regulations, putting the privacy and rights of the individuals we are tracing at the forefront of our operations.
Our tracing systems are not only limited to the UK but span worldwide. Unlike many other tracing agencies that primarily depend on electoral roll data, we access numerous multi-source global trace systems, significantly enhancing our ability to locate individuals internationally. Our system's comprehensive nature allows us to capture more detailed and accurate information, increasing our success rate.
To bolster our international tracing capabilities, we have a network of International tracing experts. These agents have the ability to access national data, which significantly aids in locating individuals residing in Europe or anywhere else in the world.
When you entrust us with your tracing needs, we commit to providing you with the current address of the individual you're seeking. This information isn't merely extracted from a single source, but is verified using two separate information sources to ensure its accuracy. The address we provide is guaranteed to be the individual's current address as of the date the report is generated.
We stand by the accuracy of our information and to demonstrate this commitment, we offer a 60-day underwriting period. If during this period you feel that the information might be incorrect, we will recheck the case for you.
If you have a large number of people to trace, our batch tracing facility can prove to be an invaluable resource. This service is designed to trace a majority of your 'gone aways' to their current forwarding addresses. You can view our competitive batch tracing prices on our website.
Find UK People, is your trusted tracing agent specializing in international people tracing. We excel in locating individuals across borders and utilizing offshore people tracing data sets. If you need to find someone outside the United Kingdom, our advanced tracing techniques combined with access to global data sources can help us successfully track down their current whereabouts.
How It Works: International People Tracing
At Find UK People, we understand the complexities involved in tracing individuals on an international scale. Our tracing process involves leveraging a combination of data sources, including offshore people tracing data sets, to locate and connect with individuals worldwide.
While our standard UK tracing services may suffice for local searches, international people tracing presents a unique set of challenges that require specialised expertise and resources. International people tracing service comes at a higher cost due to the complexity of search and limitations of data availability.
The Complexity of an International Search
Tracing someone's whereabouts internationally involves navigating through a complex web of legal systems, cultural differences, and diverse data sources. Each country has its own set of laws and regulations that govern data protection and privacy, making the search process more intricate and time-consuming. Our team of experienced investigators is adept at handling these complexities and possesses the necessary skills to conduct international searches efficiently.
Different Jurisdictions, Different Depths of Search
While domestic searches often benefit from standardized databases and interconnected information systems, the same cannot be said for international tracing. Each jurisdiction maintains its own records and databases, making it necessary to delve into various sources, from local government records to private databases, social media platforms, and more. This increased effort and expanded scope of search contribute to the higher costs associated with international people tracing.
Limitations on Accessible Information
In certain countries, access to public records and databases may be restricted or limited. Language barriers, incomplete data, or the absence of centralized databases can further complicate the process. Our investigators possess the expertise to overcome these limitations and employ creative methods to acquire the information required to successfully trace individuals, but it requires additional time and resources.
The Tracing Process
Our experienced team of tracing experts begins by collecting the relevant information provided by our clients, such as the person's name, last known location, and any available details. We employ a comprehensive approach to international people tracing.
Using advanced search algorithms and specialized tools, we access global data sources, including offshore people tracing data sets. These datasets consist of valuable information from various international sources, allowing us to broaden our search and enhance our tracing capabilities.
We cross-reference the provided details with these offshore data sets and other reliable sources, analyzing public records, government databases, online directories, social media platforms, and other pertinent information to identify potential leads. This meticulous investigation helps us determine the most likely current location and contact information of the person you are searching for.
With Find UK People's International People Tracing Service, we bring together a team of skilled investigators who possess the expertise and resources necessary to tackle the challenges of tracing individuals across international boundaries. Trust us to unravel the global maze and reunite you with the person you seek, no matter where they may be.
Data Privacy and Compliance
At Find UK People, we prioritize data privacy and strictly adhere to applicable regulations. We handle personal information securely and confidentially, ensuring compliance with local data protection laws and regulations.
Respecting privacy and adhering to local data protection laws is of paramount importance to us. Different countries have varying degrees of strictness in safeguarding personal information, which can pose challenges when conducting international searches. We ensure that all our investigative methods and data collection techniques comply with the relevant local laws and regulations, which adds an extra layer of complexity to the process.
Successful Tracing Results
With our extensive experience and access to global data sources, including offshore people tracing data sets, we have a proven track record of successfully tracing and locating individuals on an international scale. Our services have helped clients reconnect with loved ones, locate beneficiaries, conduct legal investigations, and resolve various international matters.
Our no trace no fee guarantee means that if we are unable to locate the person you're searching for, you won't incur any charges. We value your trust and understand the importance of reuniting individuals across borders, which is why we strive to provide the most comprehensive international people tracing service available.
Let's Start
Find UK People is your trusted partner for international people tracing. Through our advanced techniques and access to offshore people tracing data sets, we can efficiently locate individuals across borders and around the world. Contact us today to benefit from our reliable and effective tracing services, ensuring successful outcomes in your international people tracing endeavors.
In summary, whether you're seeking to locate an individual's new address in Europe (outside the UK) or anywhere else in the world, we're here to assist. Our comprehensive services, which blend electronic and private investigative methods with access to multi-source tracing systems, deliver high-quality results, whether you're tracing an individual or a large batch. If you're seeking to trace people within the UK, you can utilize our domestic tracing services.
Frequently asked questions
Is international tracing no trace no fee?
✅  Peace of mind!
All of our international tracing services are no trace no fee so if we don't find the person you are looking for you won't pay a penny.
What information do I need to complete a trace?
ℹ️  We don't need much!
All you need is the persons name and either their old address or date of birth.
How long does the trace take?
💨  7 days fast!
Normally just 30 days and a maximum of 60 days.
Is the information guaranteed?
💸  Only if we can't locate someone!
All of our supplied information is guaranteed for 60 days and we will recheck it free of any charge during this period if you need some further validation.
How do you trace people internationally?
🌍  Worldwide investigative connections!
Tracing agents or people search agencies typically have a well-established process to find and locate individuals, not just domestically but also internationally. They often utilize a combination of techniques and resources, including public records, databases, and social media. Here's a outline of how they operate:
Database Access: Tracing agencies often have access to various databases that hold a wealth of public and sometimes semi-private information. This can include electoral roll data, credit bureau data, telephone directories, and other resources. For international cases, they will need access to similar data sources in the country in question – in this case, the USA.
Public Records: Public records such as court documents, real estate transactions, marriage and divorce records, and business registrations can provide valuable information. Many of these records are increasingly available online, though access may vary by state in the USA.
Online Presence: In the digital age, a person's online presence can reveal a lot of information about them. This could include social media profiles, professional networking sites, personal websites, and more. An investigator may also look at "digital footprints" left behind when someone posts on a forum, comments on a news article, etc.
Network Analysis: Tracing agents can also use information about an individual's known associates, such as family members, friends, or business partners, to help locate them. In some cases, reaching out to these individuals directly might be part of the process.
Collaboration with Local Agents: In some cases, tracing agencies might collaborate with local investigators or agents who have better access to certain local resources or understand the local context better.
Skip Tracing Techniques: This is a specialized form of tracing that involves gathering as much information as possible about an individual, analyzing that data to generate leads, and then following those leads to locate the individual. It is a common technique used in debt collection but is also often used to find missing persons.
Remember, tracing agencies must operate within the bounds of the law. In the UK, this would mean respecting laws around data protection and privacy. In the USA, it would mean adhering to the Fair Credit Reporting Act (FCRA) and any relevant state laws. Always check whether the tracing agency you are considering has a good track record of legal compliance and ethical conduct.
Why should I choose an in-depth search over a data search?
🕵  In depth international tracing
Find UK People's in-depth search option for the international people tracing is a more comprehensive and detailed service compared to the data-only search. It offers a multitude of advantages, making it a compelling choice for customers seeking the most effective results.
Thorough Investigation: An in-depth search involves a holistic approach to finding the person you're seeking. Instead of just relying on available databases, the in-depth search incorporates additional research methods and sources, extending beyond standard digital footprints. This includes reaching out to known associates, investigating physical locations, and using other unique strategies that could significantly increase the chances of a successful trace.
Experienced Professionals: The in-depth search is conducted by a team of skilled investigators with years of experience in international people tracing. They are trained to interpret and analyze data, and have the skills necessary to uncover details that a data-only search might miss.
Accurate Results: The in-depth search is specifically designed to provide the most accurate results. Whereas a data-only search might bring back multiple potential matches, the comprehensive nature of an in-depth search makes it much more likely to identify the exact individual you're seeking, minimizing any uncertainty.
No Trace, No Fee Guarantee: This guarantee provides customers with a sense of security. It essentially means that if Find UK People's investigators are unable to trace the individual, you will not be charged for the service. This assurance implies that the company is confident in its ability to deliver results, and it puts the customer's mind at ease by eliminating the risk associated with the investment.
Detailed Reporting: When the investigation is complete, you will receive a comprehensive report detailing all the findings. This could include current and past addresses, contact information, employment details, and any other relevant data that was discovered during the trace.
Cost-Effective: While the in-depth search may initially seem more expensive than a data-only search, it's often more cost-effective in the long run. The increased likelihood of a successful trace means you'll likely spend less time and money on multiple attempts or further investigations.
Time-Efficient: The in-depth search, with its exhaustive strategies and dedicated team, often finds the person in question more quickly than a data-only search, saving you time and effort.
So, if you're looking for a more reliable, comprehensive, and effective method of tracing someone internationally, the in-depth search offered by Find UK People is the best choice. Despite being slightly more expensive upfront, the advantages it offers make it a wise investment.
What is the international financial search add-on
📊  Financial background add-on
The International Financial Background Research Service, the premier add-on to our esteemed International Skip Trace service. This sophisticated research based service elevates your investigations by providing a comprehensive understanding of an individual's financial background when they are based off shore, enabling well-informed decisions.
Prepare to be impressed as our robust off shore asset investigators reveal hidden details, equipping you with invaluable knowledge. With the International Financial Background Research Service, you gain access to a suite of essential information, leaving no aspect of your pursuit untouched.
Key Features:
Credit History: Unveil critical insights into a subject's credit behavior, encompassing payment history, credit utilization, and outstanding debts. This information empowers you to confidently assess their financial standing.
Employment History: Verify an individual's employment trajectory, shedding light on undisclosed income sources. Obtain factual clarity and obtain a complete financial picture.
Bankruptcy Records: Thoroughly examine past and present bankruptcy filings, offering vital context for your investigation. Understand the subject's financial challenges and leverage this understanding for informed decision-making.
Liens and Judgments: Access imperative data concerning tax liens, civil judgments, or other legal matters tied to an individual's financial history. Discover potential financial obligations that may impact their credibility.
Asset Ownership: Reveal significant assets such as real estate holdings and vehicle ownership. These findings are instrumental in painting a comprehensive picture and untangling intricate financial webs.
Kindly note that the International Financial Background Research Service is billed on a per-case basis and is non-refundable. This pivotal addition to your skip tracing toolkit ensures you stay at the forefront of financial intelligence. This service is tailored per provision, offering no guaranteed outcomes; fees cover research time, not assured results. Use implies acceptance; disputes fall under UK law.