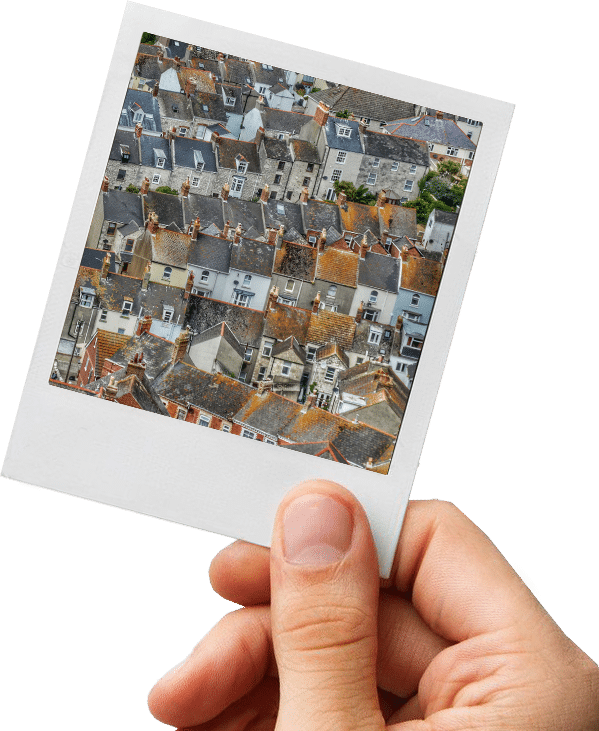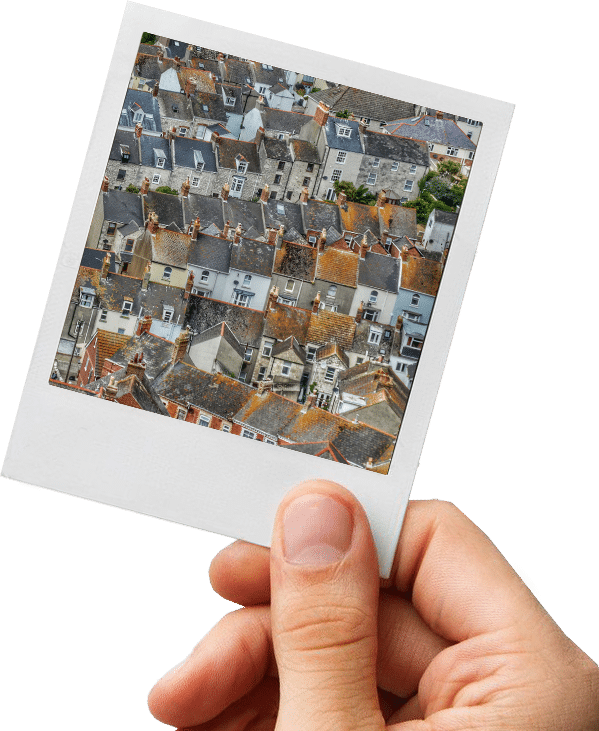 We have a high success rate
Find UK People® are a U.K. leading freeholder tracing company who have significantly invested in its absentee freeholder tracing service.
Our industry leading freeholder tracing service is finding most of missing freeholders within just 7 days. This service will locate an absentee freeholders current address.
The issue of freeholder tracing and an absent freeholder can arise most often where houses have been converted into flats. With conversions such as these, the freeholder would have historically sold off the flats on very long leases, thereby, capitalizing on the value of his / her interest. Whilst remaining technically as a freeholder, the freehold value is minimal when compared to the long leasehold interests sold off.
In such scenarios, the freeholder may lose interest or even forget about owning the freehold, he/she might have moved to a new address or even deceased. These situations can continue for many years, especially because many of the flat-owning leaseholders may not see it as a major issue. They don't tend to pay service charges and may even be ignorant that the freeholder will typically have the role of arranging buildings insurance for the overall building and then seeking reimbursement from the leaseholders.
Some leaseholders may also, in some ways, see the lack of involvement of the freeholder as advantageous in that they may be tempted to make changes to the flat which would require freeholder consent without worrying about it, on the basis that a lack of a freeholder reduces the risk of action being taken for breach of lease covenant. Unfortunately, this approach can prove to be short-sighted.
Why people choose us
No trace, no fee
If we don't find your subject you don't pay a penny.
60 day guarantee
Check your results Free of Charge for up to 60 days.
Fast 7 day service
Results in 7 days, in most circumstances.
Reliable results
Results that are accurate and can be relied upon.
How we can help find your freeholder
All of our freeholder tracing services are offered on a no trace no fee basis, just place your initial order with us and we will investigate.
In instances where a freeholder is absent or unreachable, the ultimate remedy often involves legal proceedings. Specifically, leaseholders can apply for a Vesting Order in the County Court, which can result in the transfer of the freehold to the leaseholder. However, before making such an application, leaseholders are required to demonstrate that they have made sufficient efforts to locate the absentee freeholder. This can include engaging the services of a specialist freeholder tracing agency, which can provide expert assistance in locating the absentee freeholder.
At Find UK People®, we offer a comprehensive service tailored specifically for tracing absentee freeholders. For a low fixed fee backed up by a no find no fee guarantee, our team of expert freeholder tracing agents will work to locate the current address of the absentee freeholder. We utilize a combination of resources and techniques to carry out this task, including cross-verifying information from two separate sources. This rigorous verification process enhances the reliability of the information we provide and ensures that the address we provide is current as of the date the trace report is generated.
Furthermore, we stand by the accuracy of the information we provide. To this end, we offer a 60-day underwriting period for our trace agent information. Should you feel that the information provided is incorrect or inaccurate within this period, we commit to rechecking the case for you at no additional cost. This guarantee underscores our commitment to providing accurate and reliable services to our clients.
With our team of expert freeholder tracing agents, we typically can locate your absentee freeholder within just 7 days, a timeline that significantly outpaces industry norms. This efficiency, combined with our competitive pricing, makes our service an effective and affordable solution for freeholder tracing.
In conclusion, our freeholder tracing service is a comprehensive solution designed to assist leaseholders in dealing with absentee freeholder situations. By providing accurate information and rapid results we help leaseholders navigate this challenging scenario and take the necessary steps towards resolution.
Frequently asked questions
Is freeholder tracing no trace no fee?
✅  Peace of mind!
All of our freeholder tracing services are no trace no fee so if we don't find the person you are looking for you won't pay a penny.
What information do I need to complete a trace?
ℹ️  We don't need much!
All you need is the persons name and either their old address or date of birth.
How long does the trace take?
💨  7 days fast!
Normally just 7 days and a maximum of 30 days.
Is the information guaranteed?
✅  Peace of mind!
All of our supplied information is guaranteed for 60 days and we will recheck it free of any charge during this period if you need some further validation.
Why trace an Absentee Freeholder?
💰  Helps you reconnect!
Leaseholders in the UK may need to trace and locate an absentee freeholder for several important reasons. Here are the key reasons why this is necessary:
Maintenance and Repairs: Leaseholders have certain responsibilities for the maintenance and repair of their properties. However, if the freeholder, who is typically responsible for managing the building and common areas, is absent or cannot be located, it becomes challenging for leaseholders to address necessary repairs and maintenance issues. Tracing the absentee freeholder allows leaseholders to establish contact and ensure that essential repairs are carried out promptly.
Service Charge Disputes: Leaseholders are often required to pay service charges to cover the costs of maintaining the building, communal areas, and services. However, in the absence of the freeholder, disputes may arise regarding the reasonableness or transparency of these charges. Tracing the absentee freeholder becomes crucial to address these disputes, clarify the obligations and expectations, and seek resolution or accountability for any issues related to service charges.
Lease Extensions and Leasehold Enfranchisement: Leaseholders may have an interest in extending their lease or participating in leasehold enfranchisement, which involves purchasing the freehold collectively with other leaseholders. However, if the freeholder is absent or cannot be located, these processes can be significantly delayed or complicated. Tracing the absentee freeholder is necessary to progress with lease extensions or enfranchisement, enabling leaseholders to secure their long-term interests and potentially gain greater control over their properties.
In summary, leaseholders in the UK need to trace and locate an absentee freeholder to address maintenance and repair issues, resolve service charge disputes, and facilitate lease extensions or enfranchisement. Tracing the freeholder allows leaseholders to establish communication, seek necessary repairs, address financial matters, and safeguard their interests as property owners.
How do you trace an Absentee Freeholder?
💻  Online research experts!
Find UK People is a professional tracing agency in the UK that specialises in locating individuals, including absentee freeholders.
Here is an outline of the methods and techniques tracing agencies commonly use:
Research and Data Gathering: Find UK People conducts thorough research and gathers data from various sources. This may include accessing land registry records, electoral rolls, company records, and other publicly available databases. They may also employ proprietary databases and search tools that provide access to a wide range of information.
Contacting Associated Individuals: Tracing agents from Find UK People may reach out to people who are associated with the absentee freeholder, such as family members, friends, or business partners. By interviewing these individuals, they can gather valuable information that may help in locating the person.
Fieldwork and Surveillance: Find UK People may engage specialists in fieldwork, visiting the last known addresses of the absentee freeholder and relevant locations. This allows them to gather information from neighbors, local businesses, or landlords who may have knowledge of the person's whereabouts. Surveillance techniques may also be employed to monitor certain areas or gather additional information.
Utilising Online Investigation Tools: Like other tracing agencies, Find UK People employs specialised online investigation tools that provide access to various databases, public records, and other sources of information. These tools enable them to conduct searches based on different criteria, such as name, address, or contact details, which can assist in locating the absentee freeholder.
Leveraging Skip Tracing Techniques: Find UK People may employ skip tracing techniques, utilizing multiple data sources and advanced search methods to track down individuals. This could involve using sophisticated software, data mining, and cross-referencing information from different databases to locate the absentee freeholder.
Networking and Collaboration: Tracing agencies like Find UK People often have a network of contacts and resources they can collaborate with. They may work with other professionals, such as private investigators, who can provide valuable information or leads in locating the absentee freeholder.
It's important to note that tracing agencies like Find UK People operate within UK legal boundaries and adhere to regulations such as GDPR, including data protection laws and ethical guidelines, to ensure the privacy and rights of individuals are respected throughout the process.