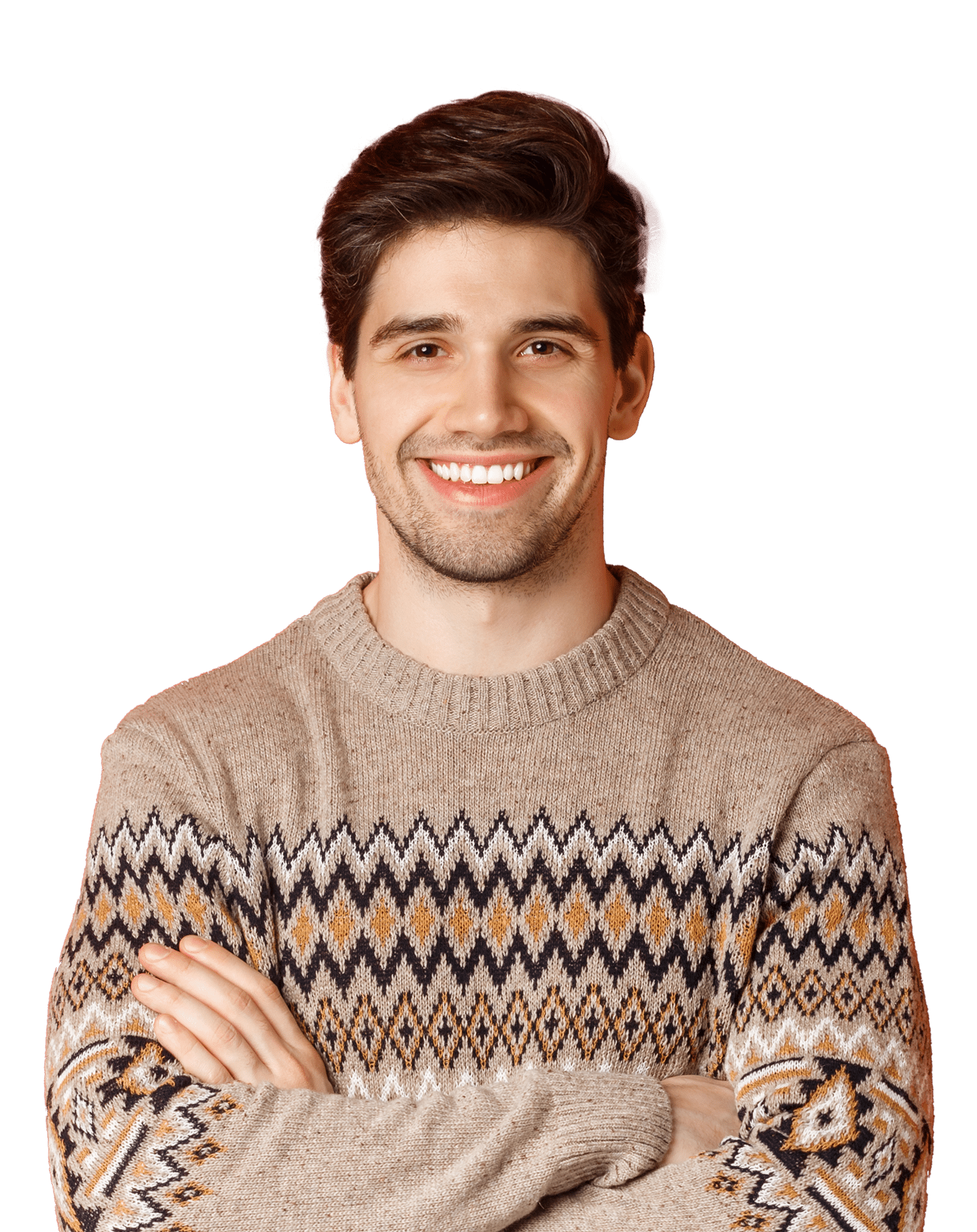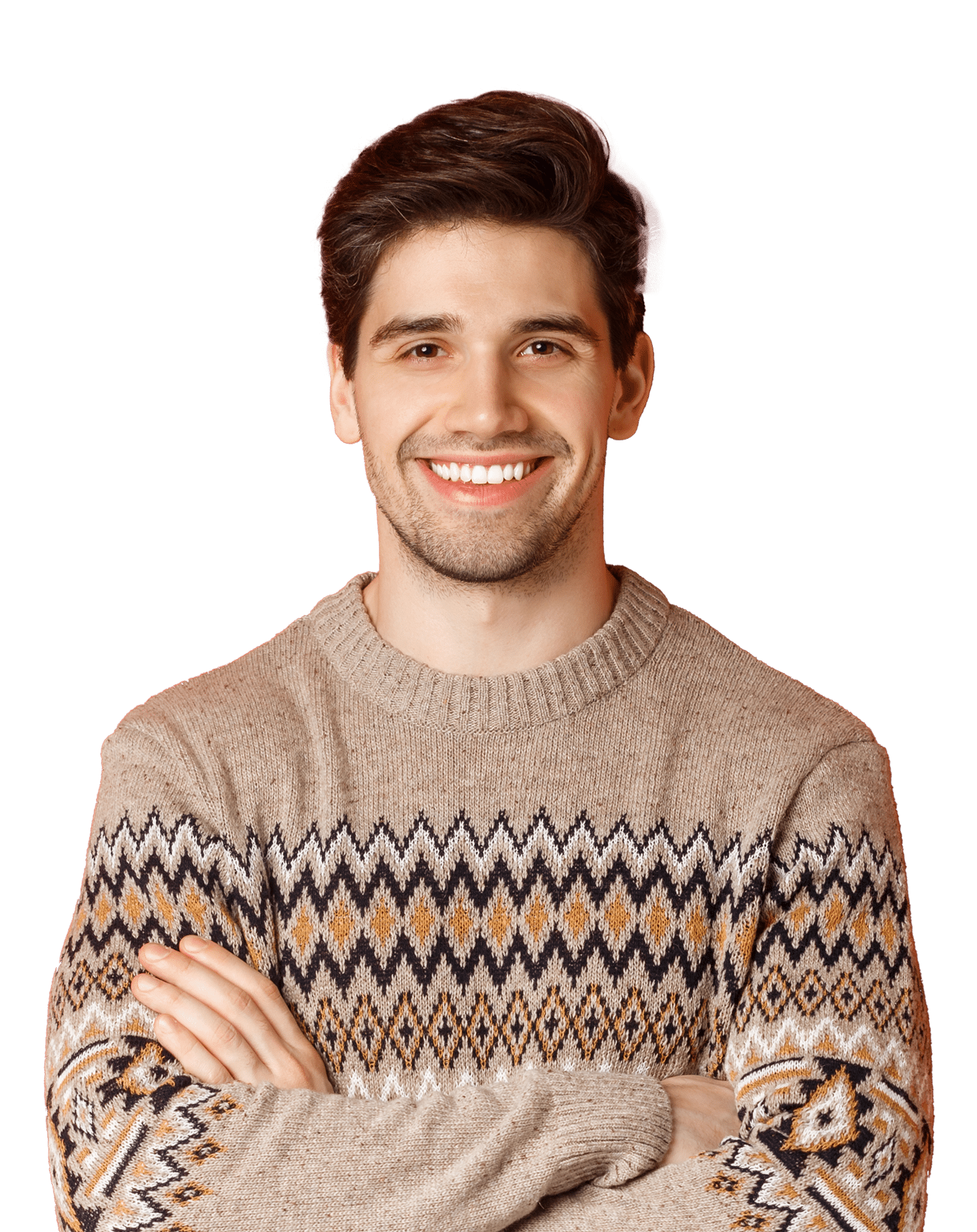 Privacy Policy
This Privacy Policy governs the manner in which findukpeople.com collects, uses, maintains and discloses information collected from users (each, a 'User') of the Findukpeople website ('Site'). This privacy policy applies to the Site and all products and services offered by findukpeople.com.
Find UK People® / Pavilion Digital Marketing Ltd ("We") are committed to protecting and respecting your privacy.
​This policy (together with our Website Terms of Use and any other documents referred to on it) sets out the basis on which any personal data we collect from you, or that you provide to us, will be processed by us. Please read the following carefully to understand our views and practices regarding your personal data and how we will treat it.
1. Information we may collect from you
1.1 We may collect and process the following data about you:
1.1.1 Information that you provide by filling in forms on our website www.findukpeople.com (our "Site"). This includes information provided at the time of registering to use our Site, subscribing to our service, posting material, or requesting further services. We may also ask you for information when you report a problem with our Site.
1.1.2 If you contact us, we may keep a record of that correspondence – we record all inbound call and web inquiry data including name and telephone number, and retain that data for up to 2 years. This retention period is deemed necessary due to the sensitive nature of our information provision.
1.1.3 We may also ask you to complete surveys that we use for research purposes, although you do not have to respond to them.
1.1.4 Details of transactions you carry out through our Site, this information is retained indefinitely and can be requested for deletion after a period of 24 months.
1.1.5 Details of your visits to our Site including, but not limited to, traffic data, location data, mobile platform and unique device identifiers ("UDID"), and other technical identifiers and communication data, whether this is required for our own billing purposes or otherwise and the resources that you access.
2. Cookies and IP Addresses
2.1 We may collect information about your computer, including where available your IP address, operating system, browser type, referring and exit URLs, general onsite behaviour and usage, and other similar information by using Cookies. These are files that contain information that is transferred to and stored on your computer or mobile device. Cookies enable us to operate our Site effectively and deliver a better and more personalized service to our Users. Our Cookies are not used to collect personally identifiable information about you.
2.2 Types of Cookies – we categorise below the types of Cookies that we use, together with a brief description of what they are used for. This list is not exhaustive:
​Strictly Necessary
Strictly necessary cookies are essential to enable you to receive a Service on our Site. This includes, for example, cookies enabling you to log into the Site so that we can authenticate your access to your Account and purchase Services and so as to comply with the law (e.g. to help keep your visit to the Site secure). They also enable us to provide help facilities such as "Live Chat". We would not be able to operate our Site without using such strictly necessary Cookies.
​Functionality
Functionality Cookies allow the Site to store information about your preferences when you return, so as to allow us to customize our Site according to your individual interests. They also allow us to note your browser's capabilities so that everyone's browsing is as responsive as possible and by measuring any errors that occur so that they can be resolved swiftly.
​Performance
Performance Cookies collect non-personal information about user metrics and how you may use our Site. This includes third-party website analytics Cookies such as Google Analytics and DoubleClick.
In addition to our use of technologies as described, we may permit certain third-party companies to help us tailor advertising that we think may be of interest to you based on your use of our Site and to otherwise collect and use data about your use of our Site. Please see 2.3 below for more information about how this is undertaken.
​Social Network Sharing
Where you elect to share online content through social networks like Facebook and Twitter, these companies may set third-party Cookies on your device. Some parts of our Site may also use AddThis to provide sharing features. Their Privacy Policies can be accessed as follows: https://www.facebook.com/about/privacy/
2.4 By using our Site you are deemed to accept the Website Terms of Use incorporating this Privacy and Cookies Policy and consent to our use of Cookies. You may withdraw this consent by activating the settings on your browser which allows you to refuse the setting of Cookies. However, if you select this setting you may be unable to access certain parts of our Site. Unless you have adjusted your browser's settings so that it will refuse cookies, our system will issue cookies when you log on to our Site. You can find out how to do this for your particular browser by clicking "help" on your browser's menu, or by visiting: www.allaboutcookies.org. For information about how to delete cookies from your mobile phone, tablet, or another handheld device you will need to refer to the "help" function or relevant operating manual.
You may opt-out of Google's use of cookies by visiting Google's Ads http://www.google.com/settings/ads or you may opt-out of the DoubleClick cookie by visiting https://www.google.com/settings/ads/onweb#display_optout
How do I manage and delete cookies?
If you wish to restrict or block the cookies set by our website, or any other website, you can do this through your browser settings. The 'Help' function within your browser should tell you how.
Useful links regarding managing cookies can be found as follows:
Cookie settings in Internet Explorer
Cookie settings in Firefox
Cookie settings in Chrome
Cookie settings in Safari web and iOS.
Alternatively, you could visit www.aboutcookies.org, which contains comprehensive information on cookies within a wide variety of browsers. You will also find details on how to delete cookies from your computer. To learn about controlling cookies on the browser of your mobile device please refer to your handset manual.
3. Where we store your personal data
3.1 The data that we collect from you may be transferred to and stored at, a destination within or outside the European Economic Area ("EEA"). It may also be processed by staff operating outside the EEA who work for us, for one of our affiliates, or one of our contracting partners. Such staff may be engaged in, among other things, the supply of your service, the processing of your payment details, and the provision of support services. By submitting your personal data, you agree to this transfer, storing, or processing. We will take all steps reasonably necessary to ensure that your data is treated securely and in accordance with this Privacy and Cookie Policy.
At Find UK People, we prioritize the privacy and protection of your personal data. As part of our operations, we would like to inform you that certain data may be stored in the United States and other non-European Union (EU) countries. We want to assure you that we have taken measures to ensure that your data remains secure and in compliance with applicable data protection laws.
The transfer of data to countries outside the EU is necessary for various reasons, including the provision of our services, data storage, and technical support. While these countries may have different data protection laws than those within the EU, we have implemented safeguards to protect your information.
We have carefully selected service providers and partners who adhere to robust data protection standards and have contractual agreements in place to ensure the appropriate handling and security of your data. These measures include implementing industry best practices, such as encryption, access controls, and regular security audits.
By using our services, you acknowledge and agree to the transfer of your data to the United States and other non-EU countries as described in this privacy statement. Rest assured that we will take all reasonable steps to protect your personal information and maintain its confidentiality.
If you have any concerns or questions regarding the storage and processing of your data, please don't hesitate to contact our Data Protection Officer at our head office address of 303 Goring Road, Goring by Sea, West Sussex, BN12 4NX. We are committed to addressing any inquiries or concerns you may have regarding the privacy and security of your information.
​3.2 All information you provide to us is stored on our secure servers. Any payment transactions will be encrypted [using SSL technology]. Where we have given you (or where you have chosen) a password that enables you to access certain parts of our Website, you are responsible for keeping this password confidential. We ask you not to share a password with anyone.
4. Uses made of the information
4.1 We use information held about you in the following ways for example:
To process your request and obtain new address tracing information from third parties
To update you on our products where we have consent from you
To send any completed reports to you
To keep a record of your instruction for compliance and any future customer service interaction such as a retrace request.
To contact you in the event of an update to the supplied information
For the prevention of crime and fraud
4.1.1 To ensure that content from our Site is presented in the most effective manner for you and for your computer.
4.1.2 To efficiently provide you with relevant information, and or services that you request from us or which we feel may interest you, where you have consented to be contacted for such marketing purposes.
4.1.3 To carry out our obligations arising from any contracts entered into between you and us.
4.1.4 To allow you to participate in interactive features of our service when you choose to do so.
4.1.5 To notify you about changes to our service, new features or other offers that we can provide where you have consented to this.
4.2 We may also use your data where you have consented to use your data, to provide you with information about services that may be of interest to you and we or they may contact you about these by e-mail, telephone, or SMS.
4.3 If you are an existing customer and you have consented to our marketing, we will only contact you by electronic means (e-mail or SMS) with information about goods and services similar to those which were the subject of a previous sale to you.
4.4 If you are a new customer and you have consented, and where we permit selected third parties to use your data, we (or they) will contact you by electronic means only if you have consented to this.
4.6 We do not disclose information about identifiable individuals to advertisers or any unauthorized third parties.
5. Disclosure of your information
5.1 We may disclose your personal information to any member of our group, which means our subsidiaries, our ultimate holding company, authorized partner companies, and its subsidiaries, as defined in section 1159 of the Companies Act 2006.
5.2 We may disclose your personal information to third parties as detailed below:
​For the processing of the requested trace such as to credit agencies or other third party tracing data providers to obtain new address information, but the data passed is limited to the searched for party only, ie no customer unique data is shared.
To other partner tracing agencies on our approved and authorised investigation agent panel, but the data passed is limited to the searched for party only, ie no customer unique data is shared.
We do not sell, rent or disclose your information to any third party for marketing without your express consent
Email marketing where we have consent by you to contact you we use Mailchimp or alternative email services for the storage of your customer data.
We use Google Analytics whose privacy policy can be viewed on their website
Storage of our customer data in encrypted cloud data systems for example on Amazon encrypted servers
For the prevention of crime and fraud where all data may be shared with the relevant authorities on any enquired case, we work on a full transparent basis for the prevention or investigation of crime with the relevant UK authorities
5.2.1 In the event that we sell or buy any business or assets, in which case we may disclose your personal data to the prospective seller or buyer of such business or assets.
5.2.2 If Pavilion Digital Marketing Limited or substantially all of its assets are acquired by a third party, in which case personal data held by it about its customers will be one of the transferred assets.
5.2.3 If we are under a duty to disclose or share your personal data in order to comply with any legal obligation or where it is reasonable that such disclosure is necessary to comply with any relevant legal requirements. This may include the requirement to disclose your personal data to the Police or other enforcement or regulatory agencies, including the Information Commissioner's Office (ICO), in the event that it might assist with an investigation.
5.2.4 In order to enforce, apply or fulfill our Website Terms of Use or Payment Terms and Conditions and our obligations under other agreements; or to protect the rights, property, or safety of Pavilion Digital Marketing Limited, our customers, or others including to respond to any claim of a breach of the rights of third parties. This includes exchanging information with other companies and organizations for the purposes of fraud prevention, credit referencing, debt collecting, and tracing.
5.2.5  Family & Friend tracing – consent option
We will under all circumstances for family or friend tracing only require consent from you and the subject of the search to release their data to you. We pre-obtain your consent on our online order form system and initiate this procedure automatically. We do this so that we may initiate this if appropriate without further contact with you.
The chosen service package, encompassing the tracing of a family member or friend, will be determined at the point of order placement. Following this, we will proceed to establish contact with the subject of the trace to solicit their consent for the disclosure of their personal details. If the subject opts against this disclosure, please note that our tracing service fee will be non-refundable, reflecting the successful execution of our tracing process despite the ultimate non-release of the traced individual's data.
We will dispatch a formal written communication to the traced individual, notifying them of your intention to establish contact. The letter will include:
Your complete name
Your contact telephone number
Your email address
The letter will clearly indicate your wish to initiate contact and will provide them with the necessary details to reciprocate the connection. Following the mailing of this letter, the tracing process will be regarded as successful, thus concluding our responsibilities concerning this matter. Please note that beyond this point, we are unable to pursue any further action related to this case.
GDPR Statement
By entering your contact details in the contact forms on our website you consent to be contacted by Find UK People® and our connected companies held or controlled by Pavilion Digital Marketing Ltd. We operate a double opt-in on all email marketing and will always have an unsubscribe link within any email sent, all unsubscribe requests are immediate. We always treat your data with care and never pass your details to third parties outside of our control Group. If you'd like to withdraw your consent to being contacted please contact us.
Credit Card information
We do not store credit card details nor do we share customer details with any unauthorized 3rd parties.
Personal Identification information
We may collect personal identification information from Users in a variety of ways, including, but not limited to, when Users visit our site, register on the site, place an order, subscribe to the newsletter, respond to a survey, fill out a form, and in connection with other activities, services, features or resources we make available on our Site. Users may be asked for, as appropriate, name, email address, mailing address, phone number, credit card information. Credit card information is not stored or processed by Find UK People® but by our merchants Paypal or Wepay or Stripe. We will collect personal identification information from Users only if they voluntarily submit such information to us. Users can always refuse to supply personally identification information, except that it may prevent them from engaging in certain Site related activities.
Non-personal Identification information
We may collect non-personal identification information about Users whenever they interact with our Site. Non-personal identification information may include the browser name, the type of computer, and technical information about the User's means of connection to our Sites, such as the operating system and the Internet service providers utilized and other similar information.
Web Browser Cookies
Our Site may use "cookies" to enhance the User experience. User's web browser places cookies on their hard drive for record-keeping purposes and sometimes to track information about them. Users may choose to set their web browser to refuse cookies or to alert you when cookies are being sent. If they do so, note that some parts of the Site may not function properly. Find UK People® has a policy of not utilizing any Malware and does not use malicious cookies on its websites. Please see our cookie policy for full details.
How we use collected information
Find UK People® may collect and use Users personal information for the following purposes:
To improve customer service – The information you provide helps us respond to your customer service requests and support needs more efficiently.
To personalize user experience – We may use information in the aggregate to understand how our Users as a group use the services and resources provided on our Site.
To improve our Site – We may use the feedback you provide to improve our products and services.
To process payments

 

– We may use the information Users provide about themselves when placing an order only to provide service to that order. We do not share this information with outside parties except to the extent necessary to provide the service.
To run a promotion, contest, survey, or other Site feature – To send Users information they agreed to receive about topics we think will be of interest to them.
To send periodic emails – We may use the email address to send User information and updates pertaining to their order. It may also be used to respond to their inquiries, questions, and/or other requests. If Users decide to opt-in to our mailing list, they will receive emails that may include company news, updates, related product or service information, etc. If at any time the User would like to unsubscribe from receiving future emails, we include detailed unsubscribe instructions at the bottom of each email. All of our marketing email lists are double opt-in for consent.
How we protect your information
We adopt appropriate data collection, storage, and processing practices and security measures to protect against unauthorised access, alteration, disclosure or destruction of your personal information, username, password, transaction information, and data stored on our Site.
Sensitive and private data exchange between the Site and its Users happens over an SSL secured communication channel and is encrypted and protected with digital signatures. Our Site is also in compliance with PCI vulnerability standards in order to create as secure an environment as possible for Users.
Sharing your personal information
We do not sell, trade, or rent Users personal identification information to others. We may share generic aggregated demographic information not linked to any personal identification information regarding visitors and users with our business partners, trusted affiliates and advertisers for the purposes outlined above.
Third Party websites
Users may find advertising or other content on our Site that link to the sites and services of our partners, suppliers, advertisers, sponsors, licensors, and other third parties. We do not control the content or links that appear on these sites and are not responsible for the practices employed by websites linked to or from our Site. In addition, these sites or services, including their content and links, may be constantly changing. These sites and services may have their own privacy policies and customer service policies. Browsing and interaction on any other website, including websites that have a link to our Site, is subject to that website's own terms and policies.
Changes to this Privacy Policy
Find UK People® has the discretion to update this privacy policy at any time. When we do, we will post a notification on the main page of our Site, revise the updated date at the bottom of this page. We encourage Users to frequently check this page for any changes to stay informed about how we are helping to protect the personal information we collect. You acknowledge and agree that it is your responsibility to review this privacy policy periodically and become aware of modifications.
Your acceptance of these terms
By using this Site, you signify your acceptance of this policy and terms of service. If you do not agree to this policy, please do not use our Site. Your continued use of the Site following the posting of changes to this policy will be deemed your acceptance of those changes.
Contacting us
If you have any questions about this Privacy Policy, the practices of this site, or your dealings with this site, please contact us.