Introduction
Find an address by a name
In this article, we will discuss the following topic of how to find an address by a name. Finding someone that you have lost touch with or someone that may be part of your life but you do not know can seem like an impossible and emotional task. Whilst there is no law to stop you from finding someone, it can be very difficult if you only have a name to start with. To help you make progress, we have shared some advice and tips on how to locate someone when you only have their name. Take a look and start your search today and learn how to find an address by a name!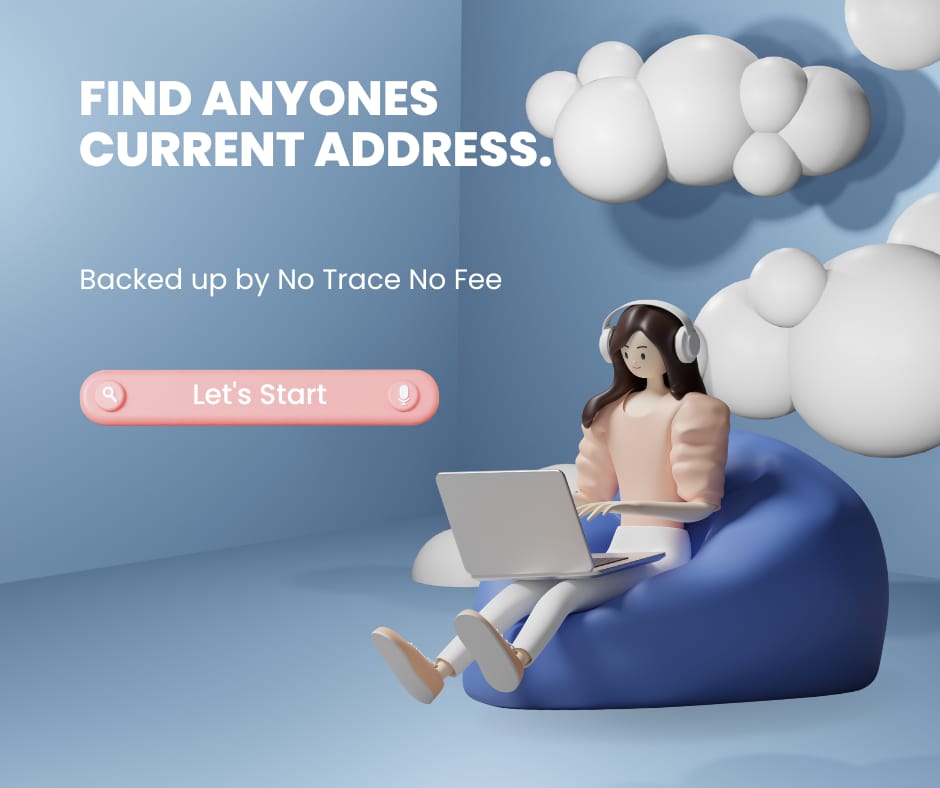 Talk to Friends and Family
Asking your loved ones about the person may seem like a non-starter, but if the person you are looking for was once known by your family or friends, then it may be worth talking to them. Many people feel that they do not have the information they need but do not realize that any clues or unique information they have could be the key to you finding the person you want.
If the person you are searching for is a long-lost relative or a birth parent, then it is understandable that you may be cautious about sharing your desire to find them with your loved ones, especially if your friends and family do not agree with your decision to look for them. However, if you are able to broach the subject, then this may be an insightful and helpful starting point. Let's discover how to find an address by a name.
Search Birth, Marriage, and Death Records
Whilst they cannot give you an address, looking at Birth, Marriage, and Death Records in the UK may give you some more information about the location of the person and the changes in their name over the years. It may also provide you with the sad news that they have passed away, which will allow you to cease your search.
Birth, Marriage, and Death records can be searched using just a name and will give you names of others and key dates to help you progress your search. This method of searching is particularly effective if the person has an unusual surname or if you have some information on their family tree that could help you sift through the results you find.
Look On Family History Websites
Another good way to try and find an address by a name is to search for them on family history websites. If you have an idea of when they were born or know some of their relatives, then you may be able to make contact with someone that is still in touch with them and who can share your details with them so you can unite.
There are a number of family history websites available, and most come with subscription charges to make contact so take the time to do your searches and find the right people before you spend any money. If the person is part of your family, then you can even start your own family tree that you can publish on the site for other users to see in case the person is trying to find you too.
Look at Local History Records
Another trick to find an address by a name that can aid your search is to get in touch with local history societies or genealogical groups in areas where the person may have lived. You can share what you are looking for, and the group will let you know if they have any matching records.
Many of these groups now have an active online presence, allowing you to be able to get in touch without having to travel up and down the country. They also have online message boards where you can leave requests for the person to get in touch if they see your message.
Check Out Social Media
One of the most popular ways to stay in touch with people these days is through social media channels. From video sharing sites like YouTube to sites like Twitter, Facebook, and Instagram, our information has never been easier to find.
Start your search to find an address by a name by looking for the person on each site – remember that many people use a nickname or middle name to keep themselves more private, so if you know what these may be, then you can also search for them. If you think you have found them, then you can send them a message in the hope that they will get back to you.
Do An Internet Search
If social media doesn't bring up any results to help you find an address by a name, it is worth doing a search online for the person you are looking for. This is particularly useful if they have a unique name as the number of searches that will be returned will be more manageable to sift, though. Make sure to check the results for web pages and photos in case you find a link to a current location for them.
One top tip for internet searches to find an address by a name is to use a number of different search engines when looking for someone. The reason for this is that they all have different search criteria and will produce varying results. It can take some time to do this, but it will be worth it if you find the person you have been looking for.
Consider Sharing an Advert
A more traditional way of finding someone and to find an address by a name is to place an advert in a local paper or magazine stating who you are looking for and why. These types of online ads are great if the situation is delicate as the responses you are sent will be via the publication's contact details, allowing you to search without giving your personal details out all over the place.
You should expect to pay a fee for this type of advert, and it is wise to consider which areas are most likely to reach the person you are looking for rather than placing an ad in your local paper when there is no local trace of them. If you do not know what area to advertise in, then you can consider using a more national paper to advertise, but this comes with a very expensive price tag and may be out of your budget.
Use a People Tracing Service
If all your attempts to find an address by a name have not produced the results, then it may be time to employ a specialist tracing service to help you. These services are able to access more restricted records than the general public and can often find people in a matter of days. All you have to do is share all the information you have and let them get to work.
At Find UK People, we take pride in offering a bespoke tracking service that has an exceptional 98% success rate! Our team is filled with expert tracing agents that are specialists in the field of people searches. All the work we do is compliant with UK data law, and we do not charge you if we are unable to locate the person you are looking for.
Take a look at our people tracing packages today, and let us get started on finding the person you are looking for!
Learn more about people tracing