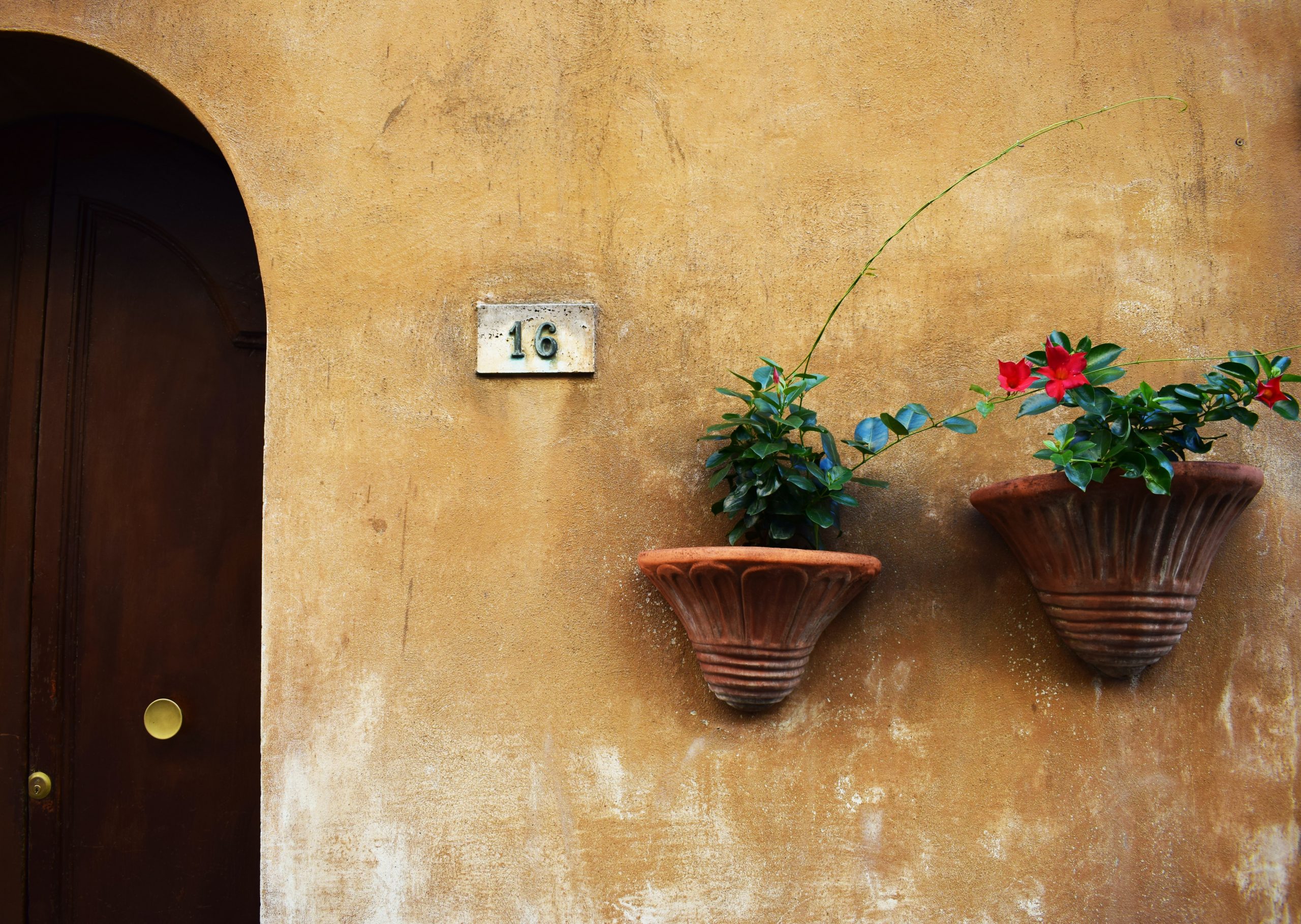 Find Someone's Address
To find someones address in the UK can be a difficult task when you want a current address that is correct. There are many ways you can find someone's address but there are only a handful of address finders that will give you an accurate home address for someone in the UK.
In this article we talk about how to trace and locate someone's home address and how to verify that it is the correct current address for the person that you are looking for.
In 2017 the total amount of people moving house in the UK rose to an estimated 370,300 people. However, the current number is still 43% below the level of 653,700 seen in 2007. The South East of England has the highest number of people moving house at 65,400 with the South West of England coming in second at a lower 27,500 people moving home.
The increase in people moving house has been stoked by Low mortgage rates, high unemployment rates in certain areas and rising demand for homes combined with some incentives for first time buyers to get on the mortgage ladder.
With hundreds of thousands of people moving house each year it makes sense that many people are trying to obtain peoples new addresses which can be for a variety of reasons from tracing a ex tenant to trying to reconnect to long lost family members.
Do you need to locate someone ?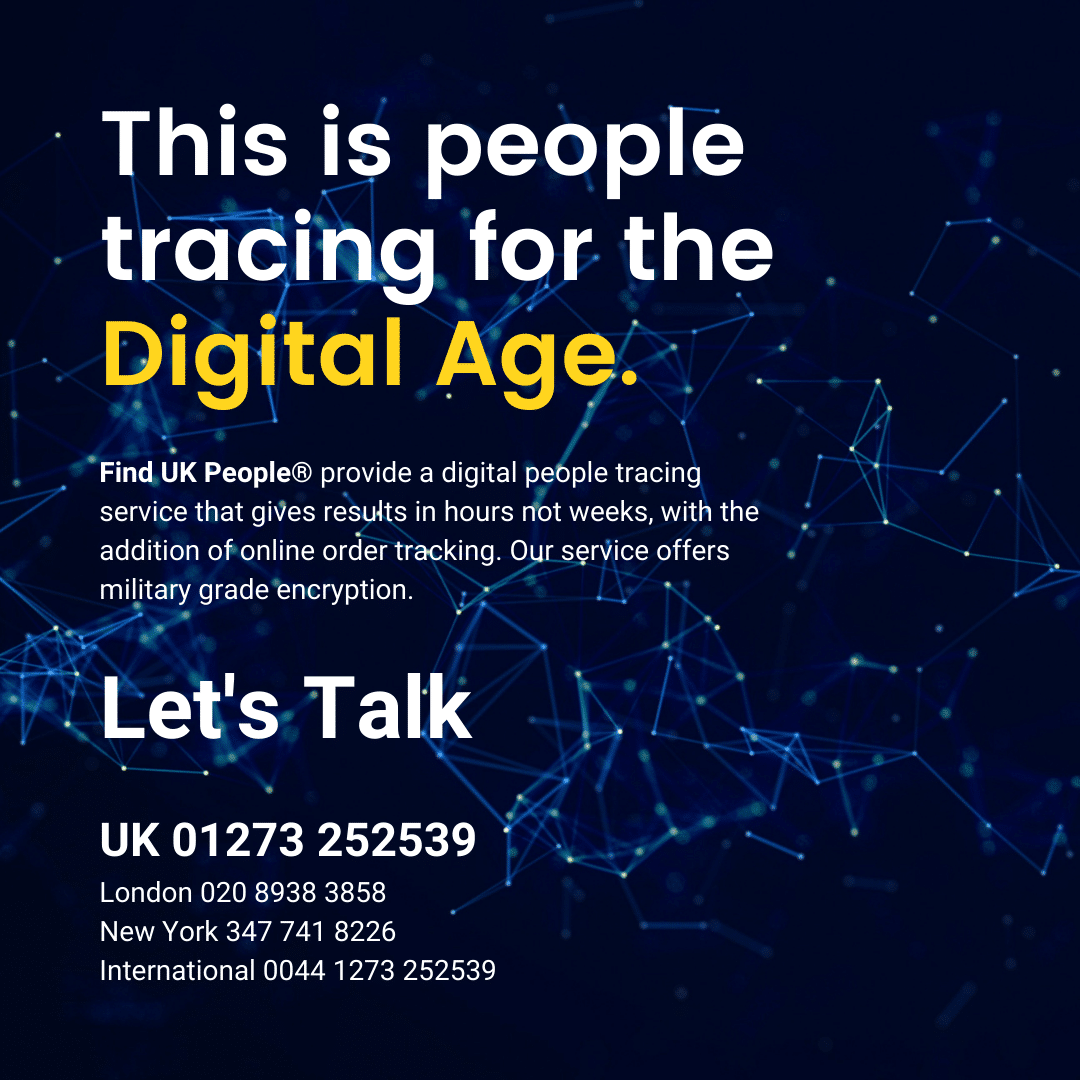 Reasons why people need to Find Someone's address
There are a variety of reasons why people need to find someone's address which can include any of the following people tracing scenarios
Tracing a current address of a debtor in the UK is required so that you can proceed with any intended court action against the person that owes you money as it is a requirement of the court to issue any proceeding to the current address of the defendant.
There are many occasions where families loose touch with one another and sometimes they want to reconnect after many years. The details can be very limited in terms of previous address details for the person that one is looking for and sometimes there is only a name and age to base the family tracing investigation on.
When  tenancy comes to an end sometimes there is either outstanding rent of damage excess that needs to be recovered or in the alternative there is deposit to be handed back to the ex tenant but they have moved on. The Landlord is sometimes not aware of the new address of where the tenant has moved to and needs to use a tracing agent to locate the current address of the ex tenant.
Executors of wills will have a need to locate beneficiaries of will where the will has an address of the beneficiary but it is either an old address, incorrect or for some reason uncontactable.
Where a leaseholder wishes to locate a freeholder either for potential purchase of freehold discussions or to commence upkeep of the building they will need to locate the freeholder where they are an absentee freeholder.
Many pension fund members have not kept their various pension funds updated with their current address and the address on file for the pension fund members is historic and old. The pension fund has an obligation to attempt to locate the pension fund member to settle any outstanding matters including payment of the pension due.
On many occasions employees are required to be traced due to mis allocation of payments out salaries and for various other reasons where the old employer needs to make contact.
Many people reminisce and would like to reconnect to an old flame or friend one more time and discuss times of a old…….
Reconnecting friends who have not seen each other for many years. People loose touch sometimes just because of circumstance and time passes and they just want to reconnect with each other.
Claim your FREE e-book ⬇
The best way to find someones address
There are many ways to trace and locate someones address and many ways take a lot of time and you could be researching for months without success. There are many online versions of the Electoral Roll data but this is always historic and never show "on the day" information unlike the data available to tracing agents such as Credit agency data such as Equifax. The barrier you have is effective live data access to locate someone.
Where as a professional tracing agent or investigator will have specialist industry only tracing data to locate people and an agency such as findukpeople.com will be able to locate most people in just 24 hours on a no trace no fee basis and starts at the low price of just £36.00 plus vat.
It just makes sense to pay a small fee and locate the correct person first time round in 24 hours versus months of time and research by yourself and with no guarantees at the end of the process.
What is a tracing agent
A tracing agent is a private investigator that specialises in tracing and locating people. They will have access into Credit agency data such as Experian or Equifax to make the process of locating people more accurate. Available for use under certain conditions these data sets are very accurate at locating people in the UK. Most UK tracing agents offer a no find no fee policy and some also offer a fast same day turnaround.
There are many smaller tracing agents in the UK but there may be a data issue with the smaller agents as they do not have sufficient turnover for multiple layers of data access and rely on one data point sometimes which can limit their success rate and potentially can raise their recheck rate of any supplied address traces.
How to verify a supplied address
Send a signed for letter – this allows to check who signs for the letter at the supplied address which may sometimes confirm the resident.
Visit the address – either by sending an enquiry agent to the address or by visiting yourself being safety aware.
Use a process server – for the service of legal documents or other important documents one can utilise a professional process server to serve the subject at the address supplied and this will help where people may be evasive such as debt related matters.
Cost of finding someones address
The recommended and accurate way to locate someone in the UK is by using a registered tracing agent who specialise in tracing and locating people who have moved house. Costs vary but a normal expected cost would be in the range of £45 – £200 and should always be on a no trace no fee basis. It is probably best to avoid any service that is substantially cheaper than this as it will be using limited data sets and the verification of any data will be limited due to the cost which will impact on the accuracy of the tracing results that you receive.
Conclusion
Finding someones address in the UK is best left to a professional people tracing agent who specialise in finding and locating people. There are many tempting cheaper versions but it is best not to cut corners and for the small fee that the expert people finders are charging it is really best left to the people tracking experts.
Read more on how to find peoples address here
Offer
Get 20% off with discount code BUY20 – Claim it now
Resources
Get financial background information
Verify any persons current address
Obtain pre-litigation information