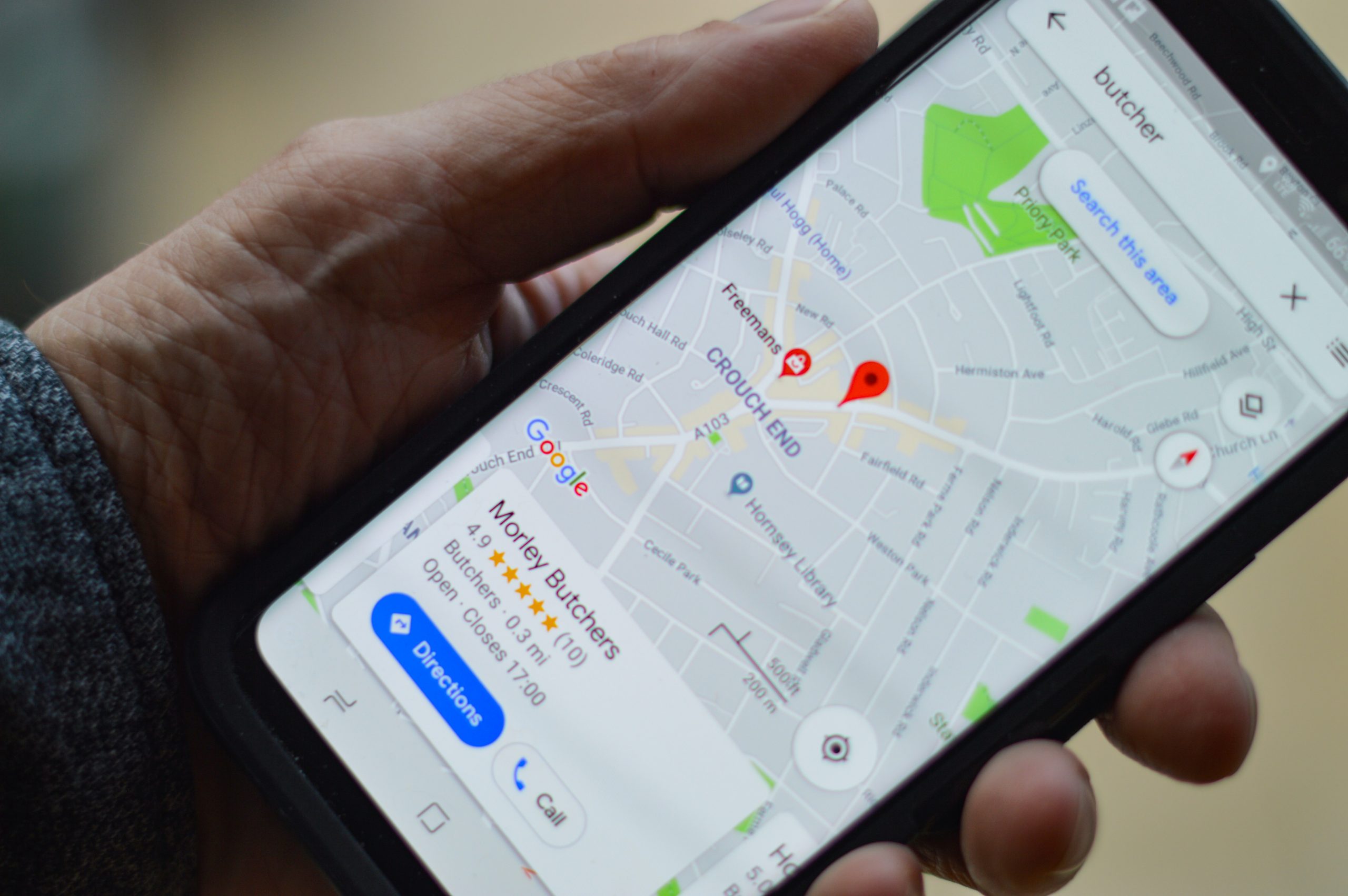 Introduction
Find Someone's Address
This finding people UK article will discuss how to find someone's address in the UK with handy tips and advice on how you can locate a persons current address in the UK.
Finding someone's address in the UK can be a difficult task when you want a current address that is correct. There are many ways you can find someone's address but there are only a handful of address finders that will give you an accurate home address for someone in the UK.
In this article, we talk about how to trace and locate someone's home address and how to verify that it is the correct current address for the person that you are looking for.
In 2017 the total amount of people moving house in the UK rose to an estimated 370,300 people. However, the current number is still 43% below the level of 653,700 seen in 2007. The South East of England has the highest number of people moving house at 65,400 with the South West of England coming in second at a lower 27,500 people moving home.
The increase in people moving house has been stoked by Low mortgage rates, high unemployment rates in certain areas, and rising demand for homes combined with some incentives for first-time buyers to get on the mortgage ladder.
With hundreds of thousands of people moving house each year it makes sense that many people are trying to obtain people's new addresses which can be for a variety of reasons from tracing an ex-tenant to trying to reconnect to long-lost family members.
Do you need to locate someone?
Reasons why people need to Find Someone's address
There are a variety of reasons why people need to find someone's address which can include any of the following people tracing scenarios
Tracing a current address of a debtor in the UK is required so that you can proceed with any intended court action against the person that owes you money as it is a requirement of the court to issue any proceeding to the current address of the defendant.
There are many occasions where families lose touch with one another and sometimes they want to reconnect after many years. The details can be very limited in terms of previous address details for the person that one is looking for and sometimes there is only a name and age to base the family tracing investigation on.
When the tenancy comes to an end sometimes there is either outstanding rent of damage excess that needs to be recovered or in the alternative, there is a deposit to be handed back to the ex-tenant but they have moved on. The Landlord is sometimes not aware of the new address of where the tenant has moved to and needs to use a tracing agent to locate the current address of the ex-tenant.
Executors of wills will have a need to locate beneficiaries of will where the will has an address of the beneficiary but it is either an old address, incorrect or for some reason uncontactable.
Where a leaseholder wishes to locate a freeholder either for the potential purchase of freehold discussions or to commence upkeep of the building they will need to locate the freeholder where they are an absentee freeholder.
Many pension fund members have not kept their various pension funds updated with their current address and the address on file for the pension fund members is historic and old. The pension fund has an obligation to attempt to locate the pension fund member to settle any outstanding matters including payment of the pension due.
On many occasions, employees are required to be traced due to misallocation of payments out salaries and for various other reasons where the old employer needs to make contact.
Many people reminisce and would like to reconnect to an old flame or friend one more time and discuss times of an old…….
Reconnecting friends who have not seen each other for many years. People lose touch sometimes just because of circumstances and time passes and they just want to reconnect with each other.
Claim your FREE e-book ⬇
The best way to find someone's address
There are many ways to trace and locate someone's address and many ways take a lot of time and you could be researching for months without success. There are many online versions of the Electoral Roll data but this is always historic and never shows "on the day" information unlike the data available to tracing agents such as Credit agency data from Equifax. The barrier you have is effective live data access to locate someone.
Whereas a professional tracing agent or enquiry agents will have specialist industry only tracing data to locate people and an agency such as Find UK People® will be able to locate most people in just 24 hours on a no trace no fee basis and starts at a low price of just £45.00 plus vat.
It just makes sense to pay a small fee and locate the correct person the first time round in 24 hours versus months of time and research by yourself and with no guarantees at the end of the process.
What is a tracing agent?
A tracing agent is a private investigator that specializes in tracing and locating people. They will have access to Credit agency data such as Experian or Equifax to make the process of locating people more accurate. Available for use under certain conditions these data sets are very accurate at locating people in the UK. Most UK tracing agents offer a no find no fee policy and some also offer a fast same-day turnaround.
There are many smaller tracing agents in the UK but there may be a data issue with the smaller agents as they do not have sufficient turnover for multiple layers of data access and rely on one data point sometimes which can limit their success rate and potentially can raise their recheck rate of any supplied address traces.
Read the full article "What is a tracing agent"
How to verify a supplied address
Send a signed letter – this allows to check who signs for the letter at the supplied address which may sometimes confirm the resident.
Visit the address – either by sending an inquiry agent to the address or by visiting yourself being safety aware.
Use a process server – for the service of legal documents or other important documents one can utilize a professional process server to serve the subject at the address supplied and this will help where people may be evasive such as debt-related matters.
Cost of finding someone's address & find someone's address free UK
The recommended and accurate way to locate someone in the UK is by using a registered tracing agent who specialises in tracing and locating people who have moved house. Costs vary but a normal expected cost would be in the range of £45 – £200 and should always be on a no trace no fee basis.
It is probably best to avoid any service that is substantially cheaper than this as it will be using limited data sets and the verification of any data will be limited due to the cost which will impact the accuracy of the tracing results that you receive.
How to find someone's address, the information you need
There are five key pieces of tracing information that one needs to find and trace someone's address in the UK using search tools and public records. Although not all are required to proceed to trace someone they are all very useful pieces of information to locate someone in the UK. Most tracing agencies use a combination of Credit Reference Agency data along with Electoral roll information and specialist search engine data sources. To learn more about how tracing agents work read this.
There are also certain techniques a trace agent will use to extract data from open sources such as social media and social networks ie Facebook, Instagram, Linked In and Twitter to find the person online. There are also many search engines to extract data from including specialist Google searches which can pinpoint persons of interest and help to find people.
A people location specialist such as a tracing agent will be able to leverage many data sets some of which are not available to the general public such as credit agency data which can make a people finding task straightforward whereas when searching by yourself seems impossible. At Find UK People we find most people we are instructed to locate and currently have a 98% success rate at finding people in the UK, we also operate a no trace no fee policy so it limits any cost exposure and ensures you only pay when we have successfully located the person for you.
Although the five items listed here are not all required to trace someone they are very useful information pieces for a tracing investigator to be given on instructing a tracing agency.
Five things you need to find someone
1. Name
Might seem obvious but there are many occasions where someone wants to reconnect with someone but does not have their name or their correct name. Sometimes it is possible to trace someone without a name where you have another piece of information, for example, if you have an address but no name a trace agent can view who is the resident at an address and then trace that person to the present day.
Other times where there is no credible information such as an old address or contact point such as email or old telephone it is impossible to trace the subject without there name.
2. Old address
An old address is very useful as you can locate the exact name match at an address.  Then one can trace that person to the present address. For example, if you have a common name such as John Smith then the old address is crucial as it will be the correct name match and then the agent can use data such as credit agency data to link the addresses to the present-day address.
3. Date of birth
Date of birth is a key piece of information as it will be a good piece of information that identifies the name match person and precludes the name matches that are not the correct name match person. Normally when researching a name match with a date of birth there will be very few who match the exact name and date of birth which eliminates the incorrect parties.
4. Partners name
A useful information piece will identify a name match who resides with the same partner at a new address. This is also useful in cases where the subject is attempting to be evasive and is using the partner's details for bills and credit to evade tracing in their name, this can happen often in debt-related cases.
This technique can also be applied to other family members that cohabit with the subject of the investigation and people search.
5. Telephone number
Phone numbers can be reversed to show the owner's name and old address and will extract information not necessarily known. They can also be used to verify the correct party as many people although change landline number when they move property normally keep their mobile numbers and a house move does not normally require any change on the mobile number and most people retain the same number for many years.
How to find someone
Finding someone in the UK is something best left to a professional tracing agent if you want it done accurately. The reason for this is the data quality used to locate someone, for members of the general public the only real tracing data option is the electoral roll but with people not opting into it or the data being too old to be an accurate option is not a workable one.
A professional tracing agent will be able to leverage credit agency data sets which will have recent information and links to the current addresses used in applications and updates to institutions in regards to the subject's current address. With this data, a tracing agent can then verify the sourced address which will give a very accurate current address, one which can be relied upon to be accurate.
When instructing a tracing agent one must be cautious that the agent is experienced and leverages multiple data sets to give an accurate people trace result. Far too often inexperienced agents set up overnight by purchasing one data set access and have zero to no experience in people tracing, this gives a high chance of mis-tracing where the incorrect subject is supplied as the individual you are trying to locate. The solution to this is using an experienced trace agent who uses a multitude of data sets to confirm its source data indications from Credit agencies such as Equifax.
For more information on finding people in England and free resources view our blog on People Finder UK
How to find someone's address
You need to trace someone in the UK there are some important factors to consider to make sure that the person you are looking for is located and is the correct person at the current address.
When you are tracing someone in the UK it is advisable to use an expert tracing agent, such as findukpeople.com, who can locate people normally in 24 hours for a modest fee and most tracing agents will offer a no find no fee basis for tracing someone in the UK.
When tracing someone it is important to supply the following information to help a trace agent locate the person
Full name including any middle names

A last known address

Any other old addresses that may be known

Date of birth

Mobile or landline number even if disconnected

Partners names

Suspected location
When an expert trace agent such as findukpeople.com is instructed to trace someone in the UK they will utilize several different datasets including Credit reference agency data, commercial trace software, and other public domain data sets.
Systems in the UK now are live data feeds not historic data sets which means that the time lag to trace someone does not exist so much now. In days gone by tracing people In the UK, one would have to wait at least a few weeks if not months for people to start to show up at the new address via tracing sources whereas now with a live data environment the resource is a live feed and will show normally a few days from when the subject has moved house.
So in summary to trace someone in the UK we recommend you use an expert tracing agent such as findukpeople.com and keep in mind the information required as listed above. With these conditions being met we would expect a 98% success rate for finding someone in the UK in just 24 hours from the time of trace instruction.
Use Search Engines to find someone
One of the first things you should try when looking for someone is using search engines. There are many ways to go about it using Google. Assuming you haven't done so already, searching their name and seeing what comes up is a good starting point. You can use other identifiers, such as where you think they're living or working, for example, to make the search more precise.
Doing this might take you to a bunch of social media accounts that you can browse and see if any of them belong to the person you're looking for. If you find them, you can connect with them very easily via these social media platforms because that's what social media is designed for. There are other ways in which you can use Google to find someone as well though. 
You can also search for images or reverse search any images you have because this again might take you to a profile page belonging to the person you're looking for. You can even set alerts relating to a person so you know if anything changes or any new information comes up. It might not be the best short-term tactic but it can help over the course of the long term.
When carrying out these kinds of searches via search engines, you should remember to use quotations because this will help you to make more refined and precise searches, which is exactly what you need when you're trying to track someone down. It sorts the wheat from the chaff and helps you save a lot of time.
Public Record Searches to find someone
Public records can be useful for finding people, especially if you're looking for someone to who you might be related to. You can find historical and genealogical records going back a long way via public records, and using them to find someone is easier than you might think. All of this can be done online in most cases, so you should try it out if you haven't already.
In some instances, it might be easier and more convenient for you to head to your local records offices. Where the local records are stored in your area will depend on the location. You might find that these records are kept at the local library or there might be offices in the town or city that keep these records, so do some research and find out where you need to head to.
You'll be able to find all kinds of details and information once you reach the public records and are able to search through them. Be sure to be patient and keep looking until you find what you're looking for because it won't be as difficult as you might expect it to be going in.
If you're unsure of whether or not the person you're looking for is even alive, it might be a good idea to check the obituaries and death notices in your area or the area you believe that person to have lived. These are often published in local newspapers, so checking their records might help you find out if the person has passed away.
Phone Number Searches to find someone
Phone numbers can also be very useful when you're looking to track someone down. Of course, this only works if you already have a phone number and want to use it to find out more about ways in which you can contact a person. Nevertheless, it's a tactic that can work for people in certain situations. Even an old phone number that's no longer in use can be helpful.
Reverse phone number searches on Google make it possible to track down names, addresses, business, and employment information in some instances, so if you have a phone number belonging to the person you want to find, this is something that you should definitely try out. You can add any additional information you have to the search as well.
If you don't have a phone number but are looking for one, it might be a good idea to search for the information you have. Put the name of the person in quotation marks and include other information. Even if you can't track down their personal phone number, you might be able to find the phone number of a relative or of the place they work. This will then allow you to make contact more easily.
There's also the Phone Book, which still exists and you should consider looking there if you haven't already. It might be an old-fashioned way of finding a person's contact details, but if it works, it works. There are also similar online resources that you can try out if you need to find a specific phone number or address.
Professional People Tracing Services
If you want to find someone's address and you're having no luck with the methods used above, it's probably time to turn to a professional people tracing agent. There are people and organizations that professionally track people down for a variety of reasons, whether it's landlords looking for tenants, debtors that need to be found, beneficiaries of an inheritance, or simply people who are being searched for by an old friend who's lost touch.
These professional person tracing services can take a variety of approaches, but their knowledge and professional tracing expertise mean that they're likely to achieve better outcomes than you'd be likely to achieve by yourself. Find UK People is a tracing agency with a good people tracing success rate when it comes to finding people, so if you're not sure how to approach this challenge, using their services could be the way forward for you.
The process of tracking someone down with our help begins by filling out a 2-minute order form on our website. And you don't have to pay anything at all if we don't find a trace; that's our no trace no fee policy. Within 24 hours of placing the order, you will receive your trace. We use live tracing database technology to carry out our work and it's already succeeded in helping so many people find the people they've been searching for. 
Using our batch tracing service and the database technology mentioned above, we've been able to find 98% of the people we're instructed on within 24 hours. Our rapid and efficient service works so well because of the dedicated team of tracing agents that we have in place, as well as a technological approach that's at the cutting edge. If you're looking to find someone, you probably don't have such resources available to you, but we do and we're ready to help new clients like yourself.
But you probably want to know more about how we trace people and what kinds of methods we use. You can find out about that below. Our tracking methods have proven successful over the years and they're carried out by people with unrivaled experience in their field. This should give you confidence and peace of mind when choosing us to help you out. And of course, your money will be refunded if no traces at all are found.
People Tracing to find someone
Our live people tracing database technology (which will find someones's current address in the UK) is something we've invested in heavily and that's because we know that it's capable of achieving the kinds of results that people like you need when searching for a person. Things like address links and credit activity details can be used to find the person you're looking for in a way that's simple and straightforward.
We ensure that the information provided to you is verified by different sources and when we provide you with an address for the person you're looking for, it'll be a correct one and that's something we can guarantee. If you feel that there is anything that's incorrect, we'll be more than happy to check it over for you but that's not often the case.
Our high person tracing success rates go to show that what we do works for the vast majority of people that come to us wanting to use our services. We're always improving our system and the technology we use, making the people tracing service we offer continually more efficient and more accurate for our clients. With a 96% success rate, we're confident that we can help you with your case too.
Our people tracing services are easy and low cost, and that's why customers turn to us. As well as offering a service that you can trust and have faith in thanks to our track record, you can also be sure that you'll get value for your money. If you don't get the results you were looking for, you won't have to pay for the services and even when you do pay, the costs are never too high.
People Tracing Services
We offer a variety of services that allow clients to find the people they're looking for by finding their address. For example, one of the most important services we offer is family tracing, which allows people who have been separated from family members, for whatever reason, to find them again. Reconnecting with long-lost family members can be hugely important and our services have helped people do that.
Another thing we do is trace debtors for creditors who are owed money. Being able to reconnect with debtors is vital to all kinds of business, including companies that need to reconnect with customers. We have a 98% success rate when carrying out this kind of tracing service. We also offer tenant tracing and international tracing, among many other services.
In terms of the methods we use, there's a pretty wide variety. We've spent a lot of time perfecting our approach to telephone tracing and mobile number tracing and these methods have proven to be effective for us. We can find 85% of mobile phone owners we are instructed on within a week of instruction. We're experts in this form of tracing and know how successful these methods can be.
Another way of finding a person is to trace their current employer and that's something we've been working on a lot recently. We use employer tracing database technology to help with this and so far have had a 70% success rate. We find employment information in our public domain databases and then seek to validate and verify that data.
Finding someone you've lost touch with can certainly be tough, but you don't need to give up or wallow in pity if you've hit a brick wall. There are methods and options out there and if you're struggling to make progress yourself, you should get in touch with us here at Find UK People. We've helped many people in your position find who they're looking for and our team of experts is waiting to help you. Use our online shop to order our tracing service and provide us with the details you need.
Conclusion
Finding someone's addresses in the UK is best left to a professional people tracing agent who specialize in finding and locating people. There are many tempting cheaper versions but it is best not to cut corners and for the small fee that the expert people finders are charging it is really best left to the specialist people tracking experts.
Read more on how to find peoples address
Read our latest article on how to Trace a Person
Offer
Get 20% off with discount code BUY20 – Claim it now
Resources
Get financial background information
Verify any persons current address
Obtain pre-litigation information
* Article, Find someones's address, first published in 2018/19 and updated with in-depth additional content in October 2021