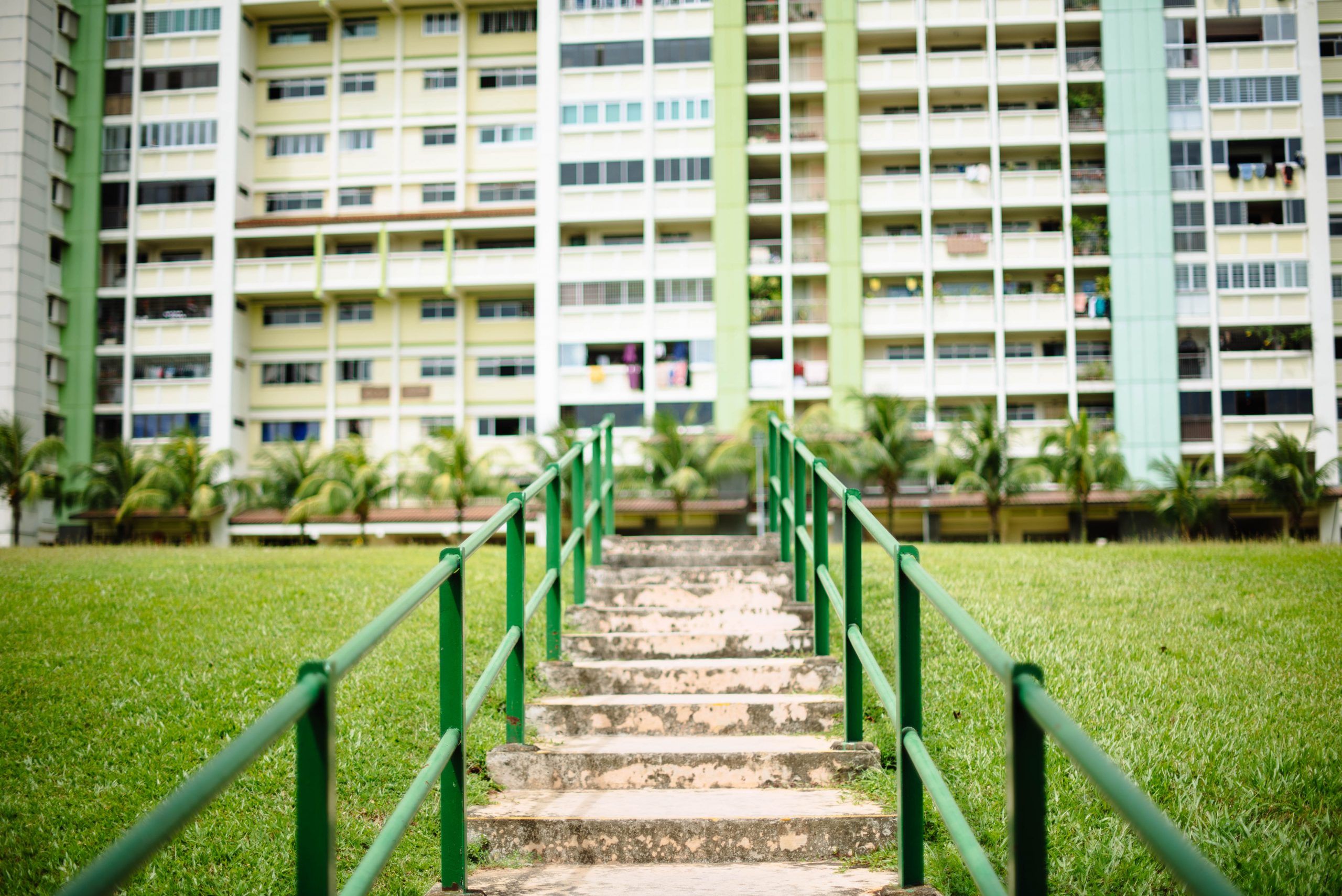 Buying freehold
Need to learn about buying freehold? In the UK, when you buy a new build house or flat, you will either be buying a leasehold or freehold. Most new flats these days are sold under a leasehold, which means you hold the property on behalf of the actual owner for a specified period of time. The majority of leaseholds are long-term, lasting for 90 years or so, but they can also go as high as 999 years.
You still have rights, however, and if a landlord intends on selling the property or piece of land, you have the right to the first refusal.
However, if you want to own a property outright, you need a freehold. It is absolute ownership, rather than the 'borrowing' method of leasehold, and it also means you own the land surrounding the building. Without a doubt, it is almost always better to have a freehold, as the vast majority of those on a leasehold will be paying ground rent to the owner of the freehold. Furthermore, if the lease to your home is a short one, it can be impossible to sell, without renewing your lease.
So, the big question for today is – how do you go about buying a freehold if you have a leasehold? It's a lot more complicated than you might think – but it can be done by following the basics. In this guide, we're going to show you exactly how you can buy a freehold, and ensure you understand all the problems that could, quite potentially, arise.
Some facts and figures
Before we begin, let's take a look at some interesting facts and figures regarding leaseholds and freeholds.
First of all, it can cost tens of thousands to extend a lease – which is crazy money when you consider you have already paid a six-figure sum to buy a flat or new build. It happens a lot, too.
It's not your only charge. Leaseholders also have to pay ground rent – and service charges.
According to research, there are over four million leaseholds in the UK, the vast majority of which are flats.
There is a significant figure to remember – 80! When a leasehold drops below 80 years, it becomes more expensive to extend. So, if you know your leasehold is running down to that figure, it's time to start thinking about taking the freehold plunge – sooner, rather than later.
Buying a freehold has significant advantages – according to research, it could add up to 1% to the value of your home.
However, if you have a long leasehold left – somewhere between 99 and 999 years – a freehold is probably less desirable, or cost-effective.
Should you buy a freehold?
OK, now we know the facts and figures, let's ask the critical question: it's important to consider whether or not you should buy the freehold at all. It's a tricky question to answer without understanding your full situation, but ultimately, it all boils down to a few basic principles. If you live in a house, it's almost definitely worth buying a freehold if you possibly can.
It's a sad affair these days, but there aren't really any reasons why homes are sold as leaseholds these days, but the reality is that many – especially new builds – are. There is one rule, however – you must have been living in the property for a minimum of two years.
If you live in a flat, there are a few things to consider before you make your decision. If you live in a block of flats, for example, all of the residents will have to agree to the purchase – and you will still have to pay for services such as general maintenance. The only difference is that all residents will have a say on the services you hire to take care of things. Another thing to consider is the cost. In many cases, buying the freehold can be just as expensive as extending the lease – which is not an insignificant amount.
Finally, bear in mind that if you do buy the freehold as a collective, your flat will still be under a lease. That means that despite the fact you own part of the freehold, you won't have full control over it.
How do you buy a freehold house?
Buying the freehold to your house is a lot easier than doing the same for your flat. However, don't assume it will be, as there can be a few challenges that stand in your way. Ultimately, though, it will almost always be worth your while giving it a shot.
The first thing in your way is the freeholder. If they are a professional and want to keep their property in their name, they will do everything in their power to do so. Professional freeholders know exactly how to play the game, and will test your spirit, knowledge, and patience. It's advisable to get professional help if you come up against this type of freehold owner, as they can make your life hard for you.
You'll need a professional valuation service on board to get a realistic price for the freehold. And there are experienced leasehold solicitors out there, too, which will help you dot all the legal 'i's and cross the regulatory 't's.
Using an experienced solicitor will be worth its weight in gold, as it ensures that you follow all the necessary processes, and avoid the dangers of agreeing to informal arrangements. Many people suffer from these types of agreements and end up with a freehold on their hands with enormous restrictions – so many, in fact, that they might have just kept the leasehold.
How do you buy a freehold flat?
Freeholds for flats are a lot more complicated to buy, as we discussed above. But follow these steps, and you should navigate through the process with ease. The first step is simple enough – are you even eligible? There are plenty of restrictions in place when it comes to buying a freehold for a flat. For example, if your building doesn't have at least two flats, it's unlikely you will get the green light. Furthermore, if more than a quarter of the building is used for commercial purposes – a shop, for example – it's also a no-go.
The next step is to speak to your neighbors. Many people will be willing to put in money to buy the freehold as a collective, but you need at least half of the owners to agree. It's a significant commitment, of course, but your life will be made easier in persuasive terms if your current landlord charges you excessive rates, and you have a sound and cost-effective plan to reduce the monthly maintenance charges.
Once you have enough people on board, it's time to find out the real cost of the freehold. It will be a big moment, as the price could give you the green light straight away, or put the freehold out of your reach.
How much will it cost? Again, it's hard to say. The value of a freehold depends on a whole bunch of issues. As a rough guide, however, many freehold experts say a freehold should be the same amount of money as it would cost to extend the lease by 90 years. You should also be wary not to over-commit to the price. There are other costs involved, which you will be charged at a later date. Solicitor's fees, surveys, and other service charges – as well as the freeholder's costs – will all need to be accounted for.
As we mentioned in the freehold for houses section, it is vital to get a solicitor on board. Buying a freehold is a tricky business, and there are some slippery characters out there who may only sell you the freehold with bad feelings – and do everything they can to keep hold of it. If you don't have the experience you need, the support a good legal team can give you will be useful in more ways than one.
The next step is to get all the other residents on board. Everyone will need to sign a participation agreement, and once that is completed, you can guarantee everyone's involvement. Nothing is worse than having an informal agreement, only to be let down at the last minute. Not only will everyone have to pay more, but it might even mean that you drop below the 50% threshold needed for residents to buy the freehold.
Absentee freeholders
There are other inherent problems with buying a freehold, of course. For example, what happens if you cannot find the freeholder in question? It's a more common problem than you might think.
An absent freeholder occurs most often when those freeholders have houses that have been converted into flats. When conversions such as these happen, the freeholder usually sells off the flats on very long leases, to capitalize on the value of their interests.
So, while the individual remains a freeholder, the actual freehold value is minimal in comparison to the long leasehold interests sold off. In cases like these, the freeholder may lose interest in owning the freehold he/she or his / her parents held in the past and might have moved to a new address – or even passed away.
These situations can continue for many years, and it can be incredibly frustrating. Especially when you can't convince other flat-owning leaseholders to see it as a major issue and encourage them to help out. They may not be paying service charges and could be ignorant of the freeholder's role. Many leaseholders with errant freeholders are unaware the owner's role is to arrange the building's insurance, and will, at some point, go on to seek reimbursement from the leaseholders.
Some leaseholders may also see a lack of involvement of freeholders as advantageous. For example, they may be tempted to make changes to the flat which would require freeholder consent without worrying about it. On this basis, they see that a lack of a freeholder reduces the risk of action being taken for breach of lease covenant. Unfortunately, this approach can prove to be short-sighted, and result in a brush with the law.
The ultimate resolution of a missing freeholder situation is to make an application to a court. The way to do this is to make a Vesting Order in the County Court. Now, one of your obligations before making an application for a vesting order is that as a leaseholder you have made a legally sufficient number of attempts to try and contact and locate down the freeholder such as using a specialist freeholder tracing agency like the service provided by findukpeople.com.
Our service is a fast and efficient way of tracing absent freeholders of any leasehold property in the country. We can tack current addresses, deliver high yield success rates, and offer a no trace no fee promise. Our services include land registry services and current address tracing of freeholders.
What happens when I own the freehold?
For buying a freehold on the house, nothing will change other than the fact you own the full freehold of your property. However, with freeholds for flats, it depends on your situation.
You – and the collective group of residents – will own the freehold as a group. And that means you have the same responsibilities as the previous freeholder. In many ways, it's at this point that the hard work will start. From the second the freehold becomes your responsibility, you will need to take over complete management of the building, including all repairs and problems that might arise.
You can either arrange this yourselves as an association or pass on the management to a private company. There are plenty of private managing companies all over the company who will have the experience and skills you need.
And there you have it – a thorough guide to buying a freehold as a leaseholder. As you can see, there are plenty of benefits, but plenty of potential pitfalls. We hope this guide gives you all you need to get the best possible result – good luck!