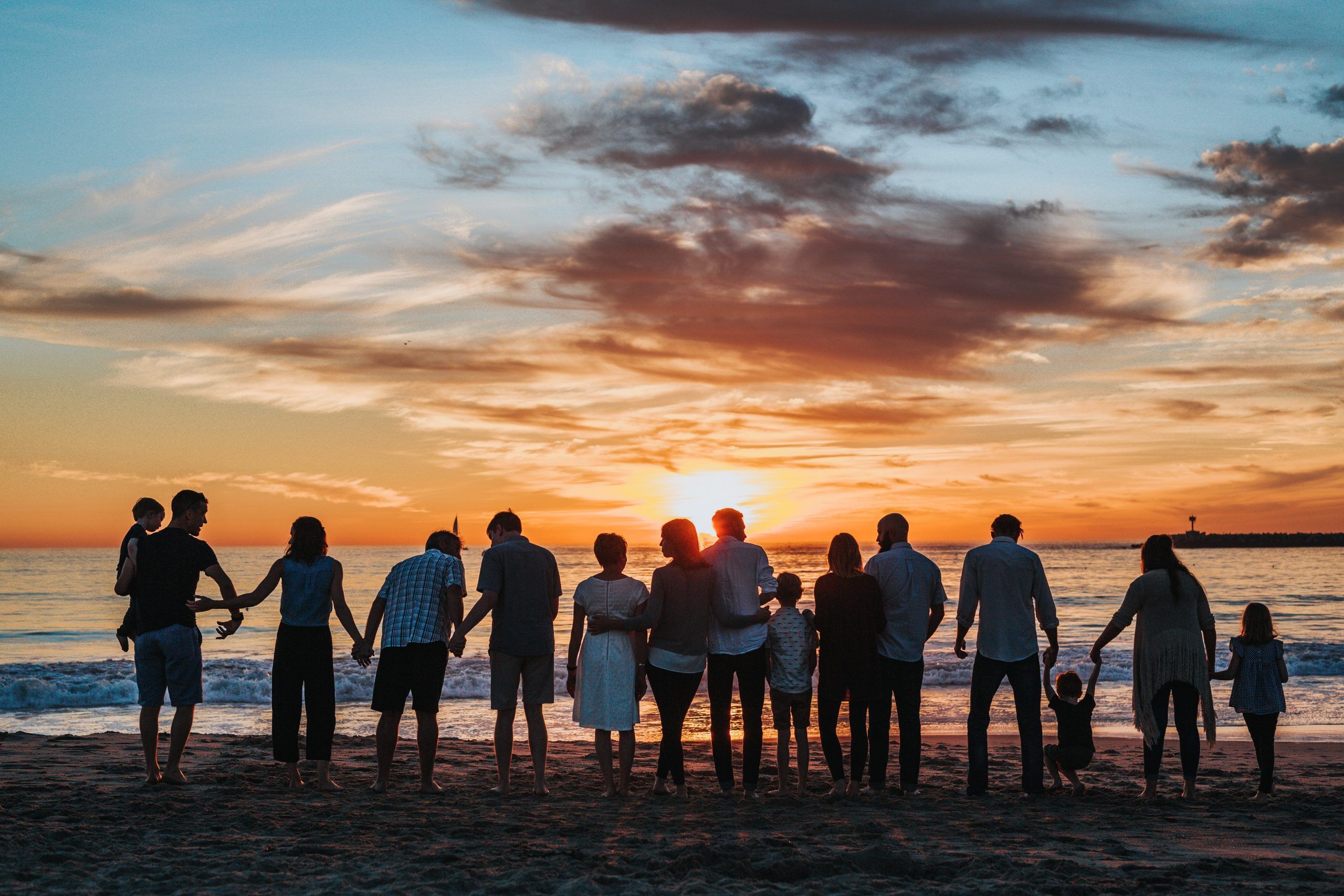 Family Tracing
This article is about Family Tracing and what you need to know.  There are now many long lost families programmes on the television such as long lost families which have led to more and more people wanting to trace and locate the long-lost families.
Separation from family members can occur for a myriad of reasons. Often it's the inevitable consequence of distance, but sometimes it's the result of a falling out or even growing apart. For whatever reason, a minority of families don't stay in contact long term.
Finding and tracing long-lost family members used to be a complicated affair involving a lot of paperwork, but today, thanks to the internet and the enormous amount of information held online, the process has become a lot easier. In fact, tracing people using digital tools is generally far more successful than any of the methods available in the past.
With so many tools at your disposal, you're able to start tracing long-lost relatives right now. It's surprisingly simple. Here are some ways to get started.
Write Down Everything You Know About Them, And Make Sure It's Accurate
Family Tracing Searches for long-lost families begin by writing down their last known location and any other relevant information before you lost contact. Ideally, you'll have their current name (this can change due to marriage, deed poll, and even religious reasons), their previous address, phone numbers, place of work, date of birth or age and where they went to college or university, but you don't need all of it.
Once you have some of this, you are in a good position to begin your family or friend tracing search. Often one inquiry to say, a previous place of work, can lead to further information which can then be used to make follow-up investigations. These leads often allow you to trace a family member's activities forwards through time, helping you get closer to their current whereabouts.
Before even beginning the task of finding and tracing long-lost families, it's essential to ensure that the information you have about them is accurate. Starting off with the wrong information can lead to frustration and a lack of progress, so it's always worth double-checking that you have the correct information.
Search On Genealogy Websites
Thanks to advances in family tracing technology, the price of mapping out a person's DNA has fallen exponentially. The average cost of reading a human genome is down from hundreds of millions of pounds to under a thousand in the space of a decade.
Thus, genealogy websites are now an excellent resource for solving unanswered questions and finding out whether somebody is related to you or not. They are also a powerful way to discover family members that you didn't know existed, all through your genetic code.
There are now dozens of free genealogy or family tracing sites online. Some require you to sign up, but many others can be used immediately. Remember, genealogy sites aren't just about your DNA. They're also repositories of Census records too. Census records are a rich repository of data that provides you with information on the last known locations of particular family members, where they worked, whether they had children, where they lived and how much money they made to name just a few.
If you're struggling to find family members through other channels, genealogy sites are a great place to look.
Trawl Social Media
In 2016, 60 per cent of the British public had a social media account, according to statistics from Avocado Social, meaning that if your long-lost relative is still alive, there's a good chance that they are lurking on Facebook somewhere. You can think of social media websites as old-fashioned registry offices on steroids. Not only do they contain basic information and contact details, but they also offer a record of practically everything your long-lost relative has been doing for the last 10 years or so.
It's worth thinking carefully about the type of social media site on which you're likely to find your relatives when family tracing. Take a look at the information you have about their last known occupation and use it to inform your search. If they were in business the last time you knew them, then there's a good chance that they will have a profile on a work-oriented social media site like LinkedIn.
If, however, they made a living as a hairdresser or a photographer, Instagram is probably your best bet. Just remember that some sites have premium membership options that allow you to access more profiles and make more connections.
Also, note that you can talk to anybody you like on social media by sending them a private message or email. Even if you can't find the person you're looking for directly, you're often able to find somebody that you know is associated with that person. Try contacting associates of your long-lost family member for more information on their whereabouts.
Be clear about who you are and your motives: let them know how you're related and why you want to re-establish contact.
Use Search Engines
You'd be amazed at what pops up when you search for people's names online when family tracing. Often you're able to find all of the information you need about a long lost relative, just by putting their name into Yahoo, Google, Duckduckgo, or any other search engine.
It's worth noting that search results from search engines vary, thanks to differences in underlying search algorithms. The information you need might not pop up on Google, for instance, but it may do on search engines like Bing and Duckduckgo which use entirely different approaches to determine what results are relevant to you.
If you don't want to make separate searches on a bunch of different search engines, you don't have to. There are lots of meta-search engines that aggregate the results from multiple search engines into a single page of results, including Zulia. Windseek and iBoogie.
Electoral Rolls
In the UK, everybody who is eligible to vote is on the electoral roll. The roll is just a list of names and addresses election officials use to identify voters and make sure that nobody casts their vote twice. The great thing about the electoral roll is that most of the information it contains is open access. That means that you're able to view the details of everybody who is on the electoral roll at your local library.
Thus, if you know the name of your long-lost family member when conducting a family tracing search, you're usually able to find a corresponding address on the electoral register. Unless they have opted out of this register which is now an option.
Find UK People
® 

Can Trace Your Family

Find UK People® gives you a range of family tracing tools to find and locate long-lost family members. As a professional tracing agency, we find people in a way that is legally compliant and provide you with valuable information on their current location.

We use a variety of different sources to track down long-lost family members. All you have to do is enter the name of the family member you want to find, and we will begin searching through our many databases to find their location. Our team of agents uses Birth and Marriage records, Electoral rolls, and other industry sources to track down individuals with whom you have lost contact, helping you to re-establish a connection.

Before confirming any trace, Find UK People® ensures that it has at least two sources corroborating the address of the family member in question. This address is guaranteed to be the address of the individual at the time that the search was carried out (they could move in the gap between the search and when you decide to contact them). Currently, Find UK People® has a success rate of 98% for finding long-lost family members and provides a free re-checking service for 30 days after the initial purchase of its family tracing service.

Hiring a specialist family tracing agency can often be one of the best ways to find a long-lost family member. Unlike members of the public, the private investigators already have robust processes which allow them to find people quickly and efficiently. Even if they aren't able to find people immediately, they are usually able to generate leads which they can then follow up professionally.

Furthermore, private investigators often have access to information and records which aren't generally available to the wider public. These include things like credit databases which are usually kept under lock and key by rating agencies. For members of the general public, the key to a successful search is finding a partner that is able to bring all of their experience to bear on a particular case.

Find UK People® is adept at finding long-lost family members. With its 24-hour intelligent family tracing search service, customers can now get information about long-lost relatives within 24 hours, rather than having to wait. The investigation is both private and confidential, and if the trace is unsuccessful, customers won't be charged.

To begin their search for long lost relatives, customers must enter the name of the person they want to find, along with if they have it, their age or date of birth, their partner's name, their last known address, their telephone number (if you know it), and any other information they think might be important to their case into the form on the FindUKPeople website.

With this information, more than 96 per cent of customers are able to track down their long-lost family members in a short period of time.

Read our next article on reconnecting with long lost family