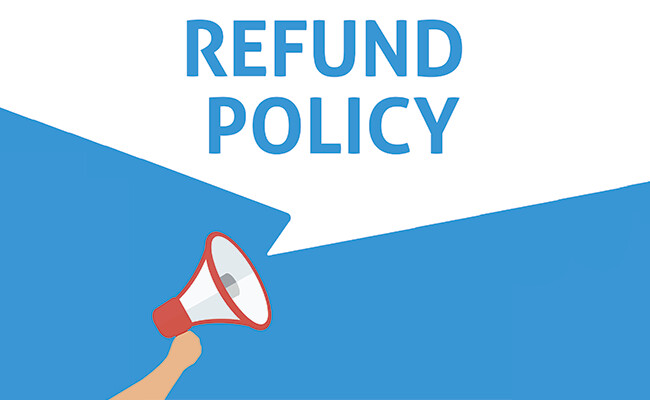 Refund request
SKU 00079
Product Details
REFUND REQUEST
Please read these notes before submitting your request
Please do not contact our customer support team as they cannot deal with refund requests
Any case that confirms the original report was correct will be charged a further fee of £46.80
IMPORTANT
This system is only available where you have used our FREE retrace system
You will need to request a retrace here first or the system will not process this request
We do not underwrite cases that are older than 60 days or any case other than an address trace service. You will need to request a new search for your case as detailed in our terms of service.
Note: If you have not received your report you will need to request a copy report using this request - we do not refund cases where a report has not been received and as agreed in our terms of service it is the customer responsibility to request a copy report here, we will not issue a refund where you appear to be abusing our policies or don't have a valid reason for your request. All refund requests for invalid information must use the retrace request in the first instance.
Negative results that have been refunded cannot use this refund request, retrace results are final and are not offered with any further recheck of the result. Refunds from us are returned to the payment method used to make the original purchase. Refunds take different amounts of time depending on how you paid. These timescales can be obtained by contacting your Credit card, bank or payment provider such as Paypal. We take 7 days to determine the case and you will be updated by us with the status of your case, when you receive a notification of this case saying refunded you will of been refunded in full.
All retrace requests must pay the recheck request fee after 30 days from supply of report date & this fee will be refunded if
a. Our original trace information is deemed incorrect when we review the case
b. The original supplied address was incorrect on the date of the report
Please do not contact us to request a recheck or refund without using this system as we cannot authorise this in line with our terms of service and for UK compliance requirements.
Any case that confirms the original report was correct on rechecking will be charged an admin/cost fee of £46.80
Save this product for later