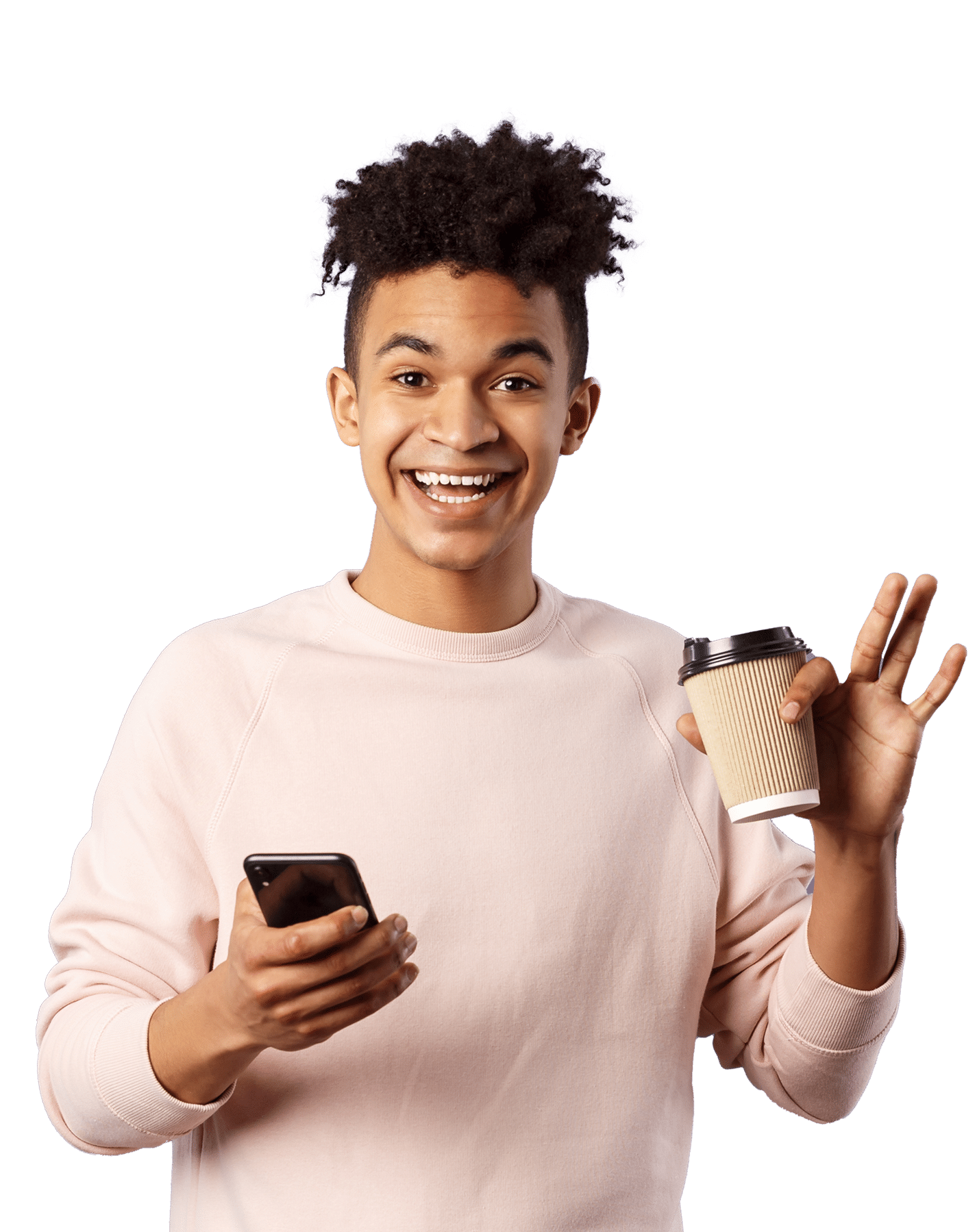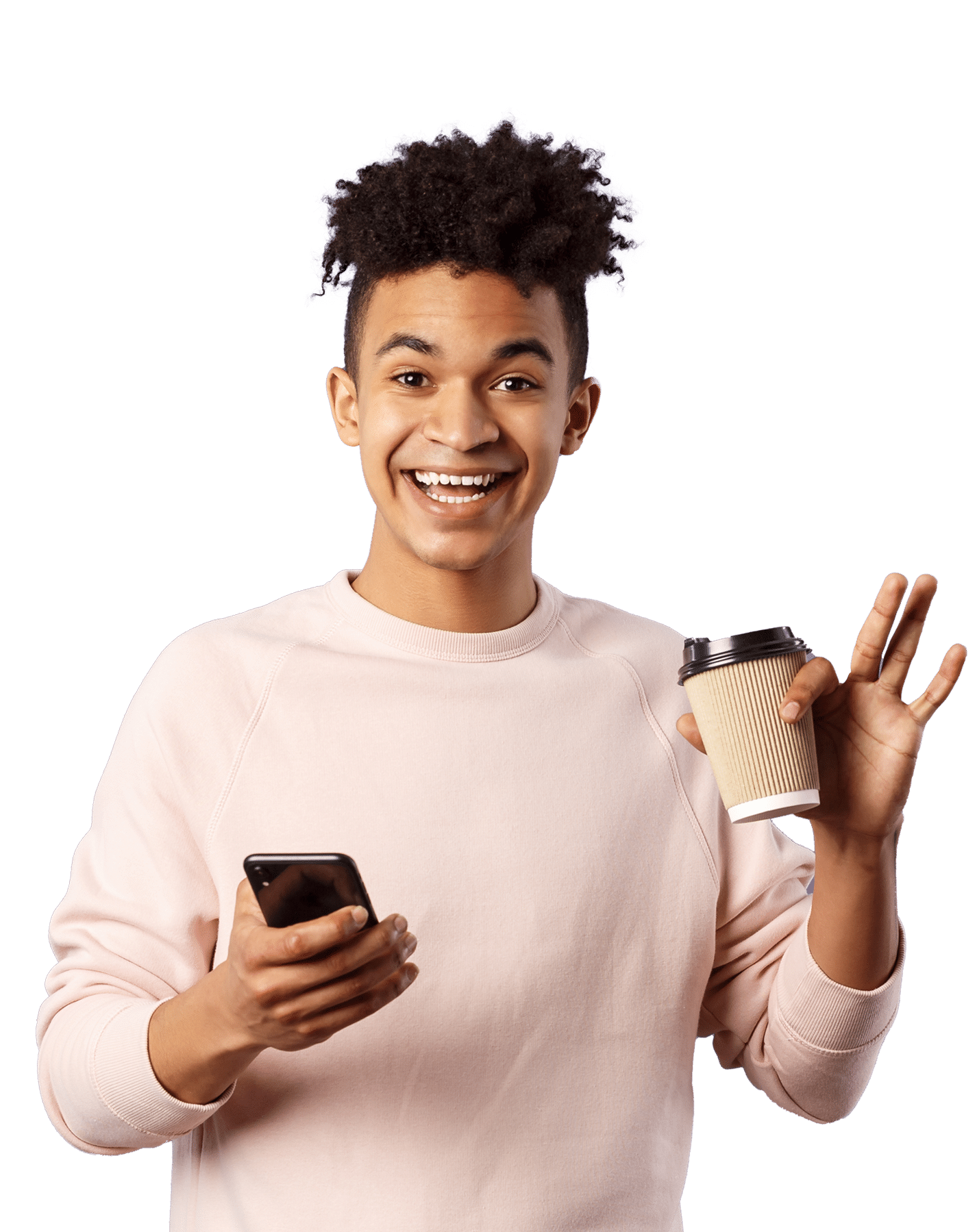 VBD
Fast and easy way to find a person. I was wow'd by the speed of the service and the accuracy too. No beating around the bush. The report of the find appeared in my email within a couple of days. I would recommend this service to everyone. Cheap and fast service.
Linda
Within 5 minutes I had my ex tenants new address. Having left us with nearly £4000 damage, and a garage full of rubbish and an unpaid skip to be removed. Its worth every penny. Going quiet now for a bit while I get final bills for the damage and repaint, then when she's feeling like she's got away with it I shall hit her with a court summons. Thank you
Julie
I was about to feel really down out of hope where other agencies has failed find uk was the best, quick with outcome and report was provided with the information i needed. Without a doubt i would recommend also customer service was prompt with replying back to my emails. Great work if i need any more urgent assistance i would not hesitate to go back to find uk.
A Page
Unable to find the address without your help.
Jonathan
Super quick – got the information I wanted within 24 hours.
John R
The first time I used Find UK People it took them a few days to get the information to me. This time it took them less than 2 hours.
Taiba
I am extremely grateful for the help Find UK People have offered in tracing my subject. Unfortunately I came to know my friend passed away almost 2 years ago very tragically. I had been trying to trace her for a long time but to no avail and would never have known had it not been for your help so thank you very much.
TMS
Speedy and comprehensive Thanks for an unbelievably quick service. I'm impressed that you gave 3 separate confirmations of address, two of which are dated.
C Evans
This is the 3rd time I have used Find UK People and they have done an amazing job. Yesterday's trace took them about 2 hours. They are fully competent in what they do and I wouldn't go anywhere else. Great prices and great service.
Jimi
Thank you. Great service. The best one.
Chris
Fantastic result In less than 48 hours .Found and met my long lost friend and we are going out for lunch next week
Russell
Another fantastic experience. I received my answer within one hour of submitting my trace request. Surely can't be beaten !!
Amanda
Incredibly fast – confirmation of my debtor's new address arrived within an hour. Full marks.
Lisa
I have used this service for the first time it was excellent from start to finish I would highly recommend it
Sarah
Great service. Gets results where other agencies have failed. Good communications also. I will definitely use your service again when I need a tracing agent.
Dee
Always good service. Highly recommended
Ian
Excellent service. Results within a few hours! Fully recommend.
T Amanowicz
I needed an address of a guy who I need to take to the court. "Find UK People" delivered it in 24h.
A Khan
Very professional. On point and prompt service
G Lester
Excellent service got results within a few hours. Would definitely recommend
Graham
I was impressed by their speed. Very friendly staff who were engaged & interested in "solving the problem" which was refreshing – they took a real interest.
JKJ
Fast People Tracing Results.
Jasmine Moxey-Butler
Excellent, quick service.
Stormcatcher Lawyers
Another first class tracing result. Also a first class service; we wouldn't go anywhere else.
Ela G
Absolutely amazing, they found our long lost daughter, in less than 2 days. After 30 years of no contact they found & traced her. If you need to find anyone you can trust Find UK People.
G Mills
Excellent people tracing service found contact very quickly, good value
S Sedgwick
The normal fast and efficient debtor tracing service
R Weston
Another fantastic result. Obtained the answer I wanted within 2 hours. Accurate and fast people tracing. Excellent performance
Macca
Great Result, Fantastic service. Worth every penny. Paid for 7 days. Tracing Result was on my desk next morning. Now I can serve the papers at his home address. 
Russell
Another faultless people trace service. Super fast and accurate
Russ
Exceptional Tracing Service. Fast and extremely accurate results. Cannot fault
J Clark
I am a past client so knew the quality of your people tracing services, hence the repeat business. On past experiences, we will continue to use your trace services
MM
Excellent service Fast, accurate and reliable. Highly recommended.
C Sumner
First class excellence. I was quoted over £700 for the same information from a private investigator. Saved me a fortune.
P Paintal
Great service – have used them a few times now and always quick and accurate with the details.
A Pathan
Fast, quick,reliable!
J Aitkin
Very quick and efficient.
N Malik
Highly Recommended – Traced an individual's correct name & address from a mobile number.
N Ridgeway
Very pleased with the service you provided.
Neil
Quality service and speedy delivery. I like the ethics of having to get the person's consent for a Family Trace first before details are passed on. Thank you!
M O'Keefe
Highly recommended, I am a Private Investigator who regularly uses this tracing agency service. They have always 'come up trumps' & offer an economic solution to foreshorten often tenuous lines of enquiry.
R Weston
Continues to provide excellent service. Fast and accurate
A Hussain
Excellent, quick service. I had the details within 2 hours. Highly recommended.
Patricia
Very fast service. I'm really pleased. It took just a day to find my old tenant and the address was verified by different sources.
R Keith
Prompt accurate results. Thank you
M Proff
Excellent service. I received a response within 24 hours of instruction and I got the exact information that I was looking for !
L Fisher
We got the information within 24 hours; great service We got the information we needed to confirm the address of a serial conman within 24 hours. Great service.
T Harris
Good and speedy service The service received was thorough and speedy – a missing person traced in under an hour. Thank you.
C Redman
Swift service, worth every penny I had been searching for this person, who had been deliberately avoiding her responsibilities, for months with no results. Within 2 days I had the information I needed. This has been a stressful situation, and to get such a swift response has been a relief.
J Bowd
Very useful and quick. Wanted to know the current address of someone and was provided within 2 hours !
A Hinds
Unbelievably fast! There are a lot of companies out there that will charge a fortune for their services and they won't be as efficient. I put in a search to find someone and the result came back within hours. I highly recommend this company for their quick, efficient and affordable service.
Degodier
Always first class service, happy to use and recommend.
M Samer
Professional, great experience! Quick, reliable professional service! First time I have used such a service and I am very impressed. If needed I will sure to use again in the future!
N Arama
I was very impressed with the service. I placed the order late in the night and next morning already my case was solved. Their prices are resonable . Highly recommend them. Thank you very much for your amazing work.
W Compton
Thank you – brilliant service. Life savers!
K Tysall
Excellent Service Speedy reply to find someone with the barest of information.
W Compton
Excellent as always and extremely fast. Thanks so much
L Brown
First time user after googling tracing options, i provided my info at 9pm on monday and by 11am tuesday i had my report back with all info requested. Thanks alot really appreciate your help
J Ashley
Service is as it was advertised – it is impressive
M Cronin
Thank you very much for your prompt search results. I ordered it very late last night and received the results from you before noon the next day, with great details of the source of information, very handy for proof in court.
R Healey
Did your job brilliantly thank you.
S Tate
Had information I needed very quickly thank you. Great service
Divad
Fantastic service, could not be better. I requested a trace from a very well know competitor and after 2 weeks got nowhere so I contacted Find UK People. Two hours later contact details of my debtor were e-mailed to me. Five stars, thanks.
SI
Absolutely fantastic, accurate and prompt. Paid for 7 days return, received it in less than 24 hours. Very pleased with the results.
David J
Thanks for Find UK People, I'm very pleased to conatct you and have got the trace report over night, you have done a good job. thanks again! 
Geoff Thomas
Address Information received within 3 days , a first class 5 star service.
Joan Carter
Great work! Within 24 hours the person i was looking for was not found BUT I was given a relative's contact and all was well! Great work! Thank you.
Graham
The address of the debtor came back in less than 24 hours and co-incided with my suspicions as well as being verified and cross-checked from several sources by "Find UK people'
D Rodin-Simcock
Extremely fast & excellent service, very helpful
P Wilson
I commissioned the review yesterday afternoon and received the results this morning after 2 phone calls. Having used an alternative agency which failed to locate I am very impressed with the speed and efficiency of the service.
S Beretta
Absolutely outstanding service! I had my request within an hour.
M Ali
Always find the best results!
M E Vonan
Quick and fantastic service
Property Company
Very fast results.
AI
Always reliable and fast.
B Maz
Very efficient and rapid results again. Excellent customer service and extremely helpful staff. Highly recommended!
F Napier
Very quick and efficient, excellent service and has proved very accurate, D.O.B. details was very welcome
R Paraschiv
5* service – I am so pleased with this service, in less than 2 hours I had my report. I truly recommend it!
K Ber
Unbelievable service. Result within 12 hours! Excellent
B Wodzinska
Top-notch service.
C Dyer
Excellent service, Would use these again if needed, Great quick service and excellent communication.
C Froggatt
Thank you so much very professional and trust worthy
R Weston
Superbly accurate and speedy service.
J Hughes
Fantastic quick, efficient and cost effective service
S Flanagan
Good, speedy service
Draakhomes
Great results – Very happy to have their service. Highly appreciate their searches and recommend them to you too..
C Evans
Find UK People did exactly what they said they would do. This is the second time I've used them, and knew, with confidence, they would get the job done. And yes! Job done. Highly recommended.
Darren
Excellent customer service, always happy. Thanks again.
Degodier
Excellent. Really quick. We will definitely use them again.
Khokhar Solicitors
Great Service as always. Very reliable information.
D Wilson
Once again fantastic work, fast and efficient results.
D Pearson
Very efficient prompt service. Happy to recommend.
Edward
A very useful service They managed to find someone who owes me money and had used a series of false addresses, who another company had been unable to find. It's expensive, but they did find them, so I suppose that's what counts
Lee
I have used Find Uk People for many years and as always the service is excellent. I would highly recommend.
Susanne
Excellent service! Have used you on many occasions and have never had any problems. Results are provided much quicker than expected. Would definitely recommend Find UK People!
Edward C
Excellent service, got a correct address for my debtor the same day.
George Batt
First Class, very helpfull, Quick service
Brian Crosby
Quick and efficient, just as promised. Would use again
Wardour Compton
Excellent service. Quick (within hours) & Correct details. Recommend
Jean
Accurate overnight results and emails answered promptly. Brilliant would use again.
P Needham
Good communication on phone and text. Clear answers and information. Fast and accurate results. 
Steven
This is the first time I have used the services of Find UK People and the success has been so unbelievably quick and efficient. I cannot believe I have not used them in the past. Absolutely first class service.
M Rumble
The Online service was easy to use and the response time was first class, providing us with all of the information we requested. Highly recommended.
S Grant
Great service, used it to find a relative,, got the result I wanted. A representative also had a chat with me to help resolve my queries. Very pleased! Would highly recommend.
G Robinson
AMAZING AMAZING service. I'm literally mind blown. In less than 24 hours they traced an old friend from 30 years ago with not a great deal of info. I'm so impressed and would highly recommend. I got a quote from another company charging x6 their fee and a portion was payable upfront. I was reassured by the no win, no fee basis of find UK People. Worth every pound!!!!!
Chris
The company tracked down a debtor very quickly and at a great price
L Youngson
Submitted a request for a trace on Monday afternoon with very little information. Got a response within a couple of hours. Very impressed!!
M Klin
Considering lack of information I have provided to find debtor they did amazing job and located him within 48 hours!! I didn't try other services but if they are least half as good as finding address they're well worth the money
D Payne
Brilliant service and so quick. Thank you so much.
Steve
Wow,very good and fast (24 hrs). I looked around at other tracing agencies including those recommended by the National Landlord Agency. There were other agencies with much higher fees and I was sceptical. I received a positive response within 24 hrs…
Helen
A speedy service, very helpful if you have any queries. I was refunded part of the payment that produced no trace, but got all the information I needed. Cannot honestly recommend enough. Thank you so much!
M Eaton
What a service!! I contacted the firm by phone and received a call back within 30 minutes. I placed the order on line and received the requested information within the hour. I could not recommend the firm more. Outstanding.
Phil
I didn't expect Find UK People to be any better than the other people I had paid to try to trace a relative. However within 12 hours I had the address that I had been looking for. These people know what they are doing.
S Flanagan
As always fast and amazing service. Never cease to astound me.
Klutz
Thank you, a very fast and efficient service.
Stacie
I was dubious about this however I finally found out where my cheating husband is living with the other woman and now I have somewhere to serve divorce papers on him, with pleasure! I got the results in less than 24 hours! Thanks so much!
K Johnson
Very quick, My ex tenant was found within 6 hours. Would definitely use them again.
J Guthrie
Instructed at midday and debtor located by 14:00 on your standard turnaround service. Our client's statutroy demand was then walked round to the new address you supplied, just as the subject was eating his evening meal. Fantastic service. You are now our go to tracing agent
E-parts UK
FASTER THAN A SPEEDING BULLET… I submitted my request for an address trace at 10:44am with the standard 7-day option. By 11:35am I had the information in my email. I highly recommend Findukpeople to anyone needing such a service.
Jay
Brilliant service. Positive same day result received. Definitely would use service again and recommend to others.
Lynne Burnham
Excellent service at an excellent price. I cannot believe I placed my order at 4.22 pm and they had found the person I was looking for by 4.39 pm. You really couldn't beat that surely? Thank you very much for the result.
John D
Work fast and very accurate in their findings. Excellent service.
Richard Butler
Excellent service. Prompt, accurate information at an extremely reasonable cost.
Rassoul Ajdari
Unbelievable!!! I asked tracing someone morning 10.30am and got the results 4.30pm same day. 100 % recommend to anyone who needs to get someone traced.
Bloom G
Can't fault this service. Very impressed and very very fast.
Terry Bryant
Findukpeople.com is an excellent service and they got results fast. Most other locate/find services offer me to locate the person address only and wouldn't offer me the service of finding the person I was looking for
Alan Duncan
Fantastic service! Found my lost family member in less than 24 hours!
Geoffrey
Perhaps I just struck lucky, but I got a positive trace result with the address of my debtor in less than one hour of submitting a request! Thank you.
Mr Duckett
Brilliant service, they have really gone the extra mile in helping track down some very illusive debtors.
Paylater Recoveries
Absolutely brilliant service. I have used many tracing agencies over the last 30 years and this Company stands out head and shoulders above everyone else.
Christine Fowler
First time user of Findukpeople and I was very impressed. Result came back after 2 hours. Very accessible website, excellent service. I would definately use this service again if needed.
Adelaide
Great Service. Put an address trace on for reply in 7 days and come back within 2 hours with a positive result. Would highly recommend, give firm sound advice and very professional
Sue
Worth every penny. Amazingly quick, positive result. Thank you.
Melanie
These guys literally took less than 24 hours to find a person who other tracing agents took weeks to look into and came back with nothing!!! The price was so much cheaper aswell! Very well done guys!!
Jeffrey
Contacted Findukpeople.com searching for a friend,within an hour they sent me his address after I had been searching for some time without success .Cannot praise them enough.Would recommend 100 per cent.
Giovanni
I would highly recommend, needed CCJ information, was quick and easy
Nancy
This was the most amazing service we could have stumbled across, lots of other agencies came up but the fair price drew us in and we wern't dissapointed! Very fast and accurate result for the price stated and also sensitive guidelines on how to proceed. Thank you again for providing that final piece of the jigsaw
Jean Vranic
Fantastic quick service within 4 hours even though I had not paid for the speedy service. Hoping we shall be able to finally get repayment from a tenant who went awol 18 months ago. after causing a lot of damage.costing £10,000. thank you.
David Turner
I cannot speak more highly of these people. Within 4 hours they had traced this person when other agencies had failed. Well done.
Dominic Zammit
Speedy and reliable response every time. Have been using the company for just over a year now and will continue to do so, highly recommended.
Gary Bell
WOW – What a brilliant service, so quick, so accurate, so grateful, Thanks again and I recommend you.
Mark Barrell
I asked you to find someone with the scantest of information and within a few hours you had done it. A superb job well done and a very reasonable price. Thank you very much.
Farhat Ahmed
I have used the service twice, which is friendly, reliable, professional, very efficient and reasonably priced.
Alan
Excellent service, reliable, efficient and productive co-operation as well as friendly.
John
Fast, efficient, accurate, service. I sincerely hope I don't have to use this service again, but would do so without hesitation if the need arose.
David
Excellent prompt service. Good value.
Roger
I've used the company twice. Both times the details of new addresses arrived very quickly. I am extremely grateful for this service. I would highly recommend it to all.
Ian Waterston
Used on several occasions and found to be excellent at what they do. All results within the time specified. Won't hesitate to use again.
Terence
Very good, found the people I wanted to find, my son's mother and partner helped so, much would highly recommend it.
Valerie Sutherland
I received excellent service. They managed to find a contact for a friend that I had not heard from in decades. They are also very good at responding to e-mails! Highly recommended.
Joy Prior
Never used before. Fantastic company and prompt service. Very professional over the phone. Did exactly as they said they would and turned it around very quickly. Would definitely recommend and use again if needed.
Sean Kershaw
This service is worth every penny spent, we were searching for a certain someone regarding child maintenance. The government couldn't help so we turned to this company. Within hours we had his address. Unbelievable, thank you.
Amazed Customer
I completed your online form last night and I've got the results today. I've used your services before and you never disappoint. Keep up the good work!
Mr & Mrs Bennett
This service was absolutely excellent. Extremely prompt and it gave us exactly the information we needed. James was extremely helpful on the telephone as well – so thank you James.
Graham
I have searched for ages to find a friend, to no avail. But within 24 hours findUKpeople came up with a positive result. Worth every dollar spent, well done!
Jean
We are delighted with such a fast, simple and inexpensive result to our enquiry in less than a day.
Paul Daine
Excellent service as always. Very quick turnaround.
Beth
The service provided is always efficient and the results returned extremely quickly – if no trace is found, funds paid are refunded immediately – could not ask for a better service and would always recommend.
Robin Miller
Used the service to attempt to trace a debtor. Amazing response time and worked for me, where others had failed. Would recommend them completely.
Raymond Bradley
Thank you very much for your prompt and efficient service.
Jayne Evans
Wow wow wow! Submitted an enquiry at 11am today result received at 4pm even though I paid the minimum amount for the trace to be completed in 3 to 10 days. Fantastic service thank you!
Paul Smith
Wow! Placed order on Monday had a result the next day, it's the first time I have used this company and I must say I would highly recommend them. Kept up to date at all times, easy to use and the price is brilliant. Would be using again.
Brian Bonner
An excellent service at a reasonable price. I had been trying to locate people in the USA and Canada for a couple of months with no success. Findukpeople managed to find them all in 7 days despite being supplied with very limited information and the people concerned having changed addresses.
Chris Richardson
Excellent service. So quick and enabled me to make a sensible decision about purchase of leasehold flat with missing freeholder. Thank you so much.
Helena Turner
An excellent service. Sensitive and personal understanding to my case. Would highly recommend.
Emily
Excellent service! Have used many times for our business and will continue to do so.
Hugo H
Very quick turn around, even for individuals who are tricky to find. Very satisfied!
Mavis Turton
Incredible that this company found my friend, who had moved a few times. It would have been almost impossible to find him by myself. Contact was made in less than two days, and I have been able to visit and talk over old times. Thank you.
Geoff Hayden
I have used this service twice to find bad debtors, the results were good & quick. I am now going to again.
Prakash Tanna
Absolutely amazing service! Got a positive address result in less than 8 hours and on the same day. Couldn't have asked for anything better. Thank you so much and you are now my No. 1 choice for tracing services in the future.
Andrew Kieran
Many thanks to the team at FindUkpeople for a quick and efficient location of a long lost relative. Highly recommend this service. Could not have made contact without you.
Smith
Great, fast service would definitely use again if required, thank you!
Amir
Very easy and quick way to trace some one. I am impressed. Thank you. It saved us time and money.
Mavis
I cannot praise this company highly enough. They found the person I was looking for in about 36 hours, which is wonderful.
Gareth Chesire
1st time I have used this company. Very impressed. Easy log on and then results in 24 hours. Excellent service.
Rob Watson
I have just used findukpeople for the first time. Placed my order on line, which in itself was a very simple and easy to use process, and received the positive result the same afternoon. Very impressed and will definitely use you again. Many thanks.
Pam Donaldson
Thanks a million. Everything I needed in a few hours. Helping me with a very sensitive task!
Anon
A fast & efficient service to which I have now used twice & I would highly recommend without hesitation!
Tracey K
WOW!! 24hrs after order placed and the 100% positive result came through! I am overwhelmed at the information I received I could only provide previous address and I received more information than I already knew! I will definitely use this service again should I need it. If you are contemplating using findukpeople I would say 100% do it. Thank you guys, much appreciated.
Osman Aryne
Wow, very impressed. Positive results in less than 24 hours at a very competitive cost.
Another Happy Customer
I needed assistance in tracking down an ex-tenant who had moved out and left their possessions behind. I wanted to send a formal letter asking them to remove their belongings. I called first and the help provided was very useful and very friendly. Following my submission, the turnaround was very fast and gave me exactly what I needed.
James
I have tried other tracing agents, who have been unable to find the debtor I wanted to find, they gave up and returned my fee after 3months. FindUKpeople got me an address and financial details of the debtor within 24 hours. Speedy and accurate, at a reasonable price.
Adrian Dart
Super service. Results next day. Very pleased and would highly recommend.
Neil Aitken
Following a very helpful call to findukpeople.com to discuss a potentially complicated trace based on information from more than 40 years ago, I completed the online form attaching detailed instructions yesterday afternoon. Before start of business today I received a well presented report setting out all the information I required. An excellent service.
Will
Got the address of a debtor in under 24 hours, great service! Many thanks!
A Happy Customer
Your company quickly traced the person I was looking for – in the most unlikely place! Excellent service and value for money.
Patricia
Amazed with the service. I requested an impossible search where another company had failed. I have not seen or heard from the person I was seeking for over 50 years. He disappeared from his family 20 years ago and no family knew of his whereabouts. Within 3 days Findukpeople.com had traced his exact address in the Philippines. Great work!
Tudor Fox
Excellent service from these guys. The platform to submit your information is simple and the turnaround time surpassed my expectations. Can't recommend them enough.
Emily
We sent through our first trace yesterday and we have already received the report back which came back positive. We will now be sending through more! Great service and would highly recommend.
Wendy
This is an excellent service. I have used them three times now and they are remarkably fast at performing traces and much less expensive than many other companies. Highly recommended.
John
Excellent service, very satisfied would recommend this company for all traces.
Laura Rowley
Very fast and reliable address and asset tracing services. I frequently recommend FindUKPeople to clients.
David
A fast and reliable trace service. A fully contactable and personal service which I'd recommend without hesitation.
Stan
Very good service. I'd recommend to everyone in need of fast, reliable traces.
Ian Kelly
Very fast service. Recommended.
Earl of Cardigan
They found my trace, at a great price, in two hours flat ! What a great service.
Steve
Result within 6 hours (I did upgrade for the 24 hour search) Very quick and impressed. Would definitely recommend this firm.
Urban London Developments
We have used FindUKPeople as our sole trace agent and so far they have always provided us with a positive result in a matter of hours. It is a small price to pay in order to gain any outstanding rent that tenants have in the portfolio of properties we own and manage.
James Paulger
Crikey, that was quick. Next day result. Two of your competitors could not find the person within 14 days and were never heard from again. Will recommend. Thank you.
Abby
Excellent service! Very professional and really great price. I would be happy to recommend them.
Mr Dalbir Janagal
After weeks of stress and the unnecessary use of a solicitor I went on the website and saw this service. I was reluctant to try it but took the opportunity. WOW what an amazing result absolutely brilliant, quick response and has now given me peace of mind and I will now be able to sleep thank you.
Glyn Colquhoun
Fast and efficient, they do what they say and have a sensitive approach. Would very happily recommend them.
Sandy
Quick, efficient and surpassed my expectations.
Peter Blundell
Fabulous quick service. Very reasonable price indeed. Thoroughly recommended. Thank you so much.
Jack
A quick and easy service. Will use again.
Max Robson
Great service and completed 2 traces for me. Confirmed one already so can start court proceeding and the other is 95% correct I believe. Could do with offering discount to members of the NLA, Armed forces or if you make multiple purchases.
Anonymous
Fantastic service trace confirmed in just one day.
Janet Anderson
Fast and efficient. Would highly recommend this company's service. Thank you so much.
Wayne
We've had an amazing service, I lost contact with my brother 30 years ago so I contacted find uk people and within a couple of days, I've spoken to my brother and I am arranging to meet him soon. I can't thank them enough for helping me reconnect with my long lost family. Thank you!
Indi
Fantastic service. Ex tenant keeps running and these guys found him in hours.
Paul Daine
Excellent service. Very quick turnaround.
Judi
Very good and prompt. Thank you.
Anthony K Davies
Very quick and reliable service. Will use every time it's required.
Finance Company
Really pleased, this company has helped trace debtors that disappeared with vehicles. Quick and speedy response every time. Have been using this company for 5 months and will continue to do so.
Business Owner
Superb service and prompt result. We had to find a fraudulent ex-employee / bankrupt who "disappeared" with no forwarding address. Result within hours. We will most certainly use this service again. Highly recommend to use with confidence!
CJ
Highly recommend, efficient & discreet service.
Carol Goodman
When looking for someone I thought I would have to hire a costly private detective, old school style. With just the person's work place and general living area I received their exact location within 20 mins. Fast, excellent service. I suspect I will have to use again but this time I know exactly where to come.
N
One of the most efficient and cost effective services I have experienced for some time. A fast and accurate search which reported well within the target set. Thank you.
Octavian Marinica
Excellent service! Thanks.
Anthony Green
Findukpeople are the third company I tried in my person search, the first could not find the person, the second also had problems, but this company found them in less than 24hrs. Will use them again.
Dee
Highly recommended. Fast, accurate service. Latest address of debtor was supplied within a couple of hours, together with confirmation of other details I already had.
Saeed Jafari
Excellent service and value for money. I had my result in 4 hours.
Anne Marie
I really can't thank you enough. Excellent, fast and discreet service with accurate results. On the very rare occasion that a trace is negative, money is refunded immediately. Risk free and has been an extremely valuable asset to my business. Thanks again .
Mark Chilver
Findukpeople has successfully managed to confirm the location of a close relative and her fellow residents. I am impressed by the dedication and professionalism of this organisation. These important personal, as well as legal challenges, are handled compassionately and effectively. Well done and many thanks.
Olena
Thank you for your fast and reliable service. After two attempts to locate the person with a negative outcome the fee was returned quickly. Now finally a positive outcome which is very reassuring.
Simon Wilson
Would definitely recommend these services. I had previously used a more expensive service who still could not trace the person I was trying to locate. Findukpeople.com found the person within 24 hours with a limited information trace service.
Barry
Excellent service. Traced a couple of long-standing debtors quickly, also willing to explain their findings. Quick, easy to use, good value for money.
Cecil
A most excellent service. Does what it says on the box!
Clark
I was somewhat dubious that you could find a tenant who absconded 14 days before asking you to find them. However, you came up trumps within 4 days with an address that proved correct. Brilliant result!
Frederick Fullsome
I was anxious to receive at least a receipt being skeptical. Instead I received a positive find within 4 hours. The service was excellent, though still have to confirm findings, gut feeling is they are spot on. Will recommend.
Daniel
Outstandingly fast and professional service. Highly recommended.
Jim
I used this service as a good value extra, independent check to verify a search conducted by another agency. I was pleased with the speed and the result.
A
I was skeptical, but received a positive report with the the full address in less than 3 hrs. Incredible service! Thank you!
Anthony Green
Excellent service, reasonably priced, so quick and efficient. Would not hesitate to use their services again. Can't thank you enough, thank you.
Carlton Rae
Fast and accurate response. I will recommend you.
Miranda
Great super fast service. Would recommend to anyone!
Caroline
Absolutely fantastic service, extremely quick and reliable. Recommend them 100%.
Tracey Warren
OMG after 16 years it took you 9 hours to find him many thanks!
Anon
What a superb service! And extremely and unbelievably quick. In just a few hours this agency did the job others could not do for weeks together. Highly appreciate quality and standard of the service.
Suresh Patel
Absolutely fantastic and extremely quick, really superb service!
Mohamad
I've paid so many times to solicitors and other agencies to find what I need but it was only wasting my time and money. Finally I found this agency findukpeople, during less than one hour I got an email from them and I'm so excited, I suggest everyone use this service it's so fast and positive. Thanks!
Kate
Incredibly impressive service, not only located debtor in less than an hour, they also provided some very welcome advice which proved invaluable.
Nic
Absolutely fantastic service. I would use again without hesitation and I would most certainly recommend and already have!
John Heath
First Class. Only took a few hours to find address.
Hannah Haywood Solicitor
Excellent, fast and friendly.
Deidre Howell
Many thanks for the excellent service. So fast and all the detail I needed. Would certainly recommend in the future. Many thanks.
Alison
I have used the service twice and it has been efficient and prompt.
Patrick
Fast efficient service. When I had entered two separate traces for the same person I was automatically refunded once I had explained my error.
Peter
Thank you for hassle free, fast efficient service. Recommended. Used to trace a missing tenant. Thank you again.
Anon
Thank you. Highly impressive and efficient. I am very impressed, excellent value and delivered as promised. Highly recommended.
Mark
Very professional and quick service. Helpful on the phone and the trace was completed well within the 24 hours specified. Would recommend and I would certainly use the service again in the future if required. Thank you.
David Keating
Got my answer in less than 24 hrs, I do not know how they did it but, amazing.
Solicitor
That's great, what an amazing service. I will certainly recommend you to other colleagues requiring assistance.
Morgan
I used Findukpeople.com as I had to trace a person from a mobile number, the results were quick, professional and I achieved the results that I wanted. A wonderful service. Thank you.
Chelsea
Absolutely chuffed to bits. It was the longest 24 hours of my life waiting but got the result I needed! Traced someone who I could not find anywhere else. Turning up at the address unannounced definitely had their head scratching. Thank you so much!
John Rafferty
I am an employer who was receiving nasty text messages. Your service in identifying this person was excellent and all within 24 hours as well. Keep up the good work. I will use this service again. Kind Regards, John.
Debbie
Thank you so much for finding the person I was looking for in under 24 hours. It was a stress free experience. I'd recommend your service.
Simon Cottrell
Brilliant service! Fast, efficient, accurate and succeeds where all others fail. A pleasure to deal with. Recoveries Manager – Ultimate Finance Group.
Customer Service Recommendation
Another great result, thanks again.
Customer Service Recommendation
Good luck with your new domain. We have passed your details to many of our Litigants in Person on the recommendation of previous LiPs who have been very happy with your service James. Keep up the good work.
Customer Service Recommendation
Have used your service, 5*'s. Look forward to working with you again.
Landlord Recommendation
Many many thanks once again to yourself and your team and I will certainly recommend you to anyone I know who needs similar help.
Landlord Recommendation
Many thanks. Very impressive that you got the information so quickly.
Landlord Recommendation
Brilliant, thanks.
Landlord Recommendation
Many thanks for an exceptionally prompt and professional service. I would definitely recommend this service. Very good value also.
Landlord Recommendation
Thank you so much. I am really impressed by your service and particularly to receive your reply so quickly at the weekend. Many thanks.
Solicitor Recommendation
Wow, not what I was expecting, but in a very positive manner. Quick phonemail confirmed what type of search was best. Easy to complete on-line form & promise of a quick turnaround. Within a matter of hours all the information I needed was provided. Fantastic. Findukpeople do what they say. Wonderful service!
Solicitor Recommendation
Wow, not what I was expecting, but in a very positive manner. Quick phonemail confirmed what type of search was best. Easy to complete on-line form & promise of a quick turnaround. Within a matter of hours all the information I needed was provided. Fantastic. Findukpeople do what they say. Wonderful service!
Solicitor Recommendation
Thanks for your help.
Solicitor Recommendation
Good afternoon, I hope you are well. Thank you for your prompt response to my query and the information provided in respect of same, very much appreciated.
R. Dignam
Very professional, quick and efficient service, I received the information that I asked for within three days.
Chris
Positive result within a few hours. Polite, friendly customer service. Just hope I don't have to use you guys again!
Louise Bell
Absolutely love the service we received from Find UK People! Very helpful and quick turnaround! Thanks again!
Tom
Professional, fast and simple. FindUKpeople.com took only 20 minutes to successfully find the subject, providing me with all the details I required.
Jay
Very fast and efficient.
Maggie
Thank you for such a speedy response. I received my information on the same day and it was a Sunday! Brilliant.
John W. Stockport
Not bad. 6 hours to trace the person, after all the many hours of searching estate agents etc. Many thanks.
Abdul Said
I am really impressed by findukpeople staff and the quick and efficient positive result. I am also very grateful for the top service they provided me and I will recommend them to anyone.
Richard
Once again we received a fast, efficient and accurate report in less than 24 hours and over the weekend too!
Helene Collins
Found someone I knew, only had name that was all. Found in a matter of hours. Amazing. Thank you.
Steve
Great, fast service. Worked in under four hours.
David Walters
Unbelievable you found this missing person overnight. It has saved me so much time and effort, thank you very much.
Nicky
Thank you so much for such a quick response and a positive one at that. Very much appreciated.
Lancs05
Professional service which was quick and competitively priced. I would recommend Findukpeople every time.
Jonathon
Fantastic. A much better service than I expected. I would definitely recommend using this service to friends and family!
Dennis Joy
Fast, efficient and a caring company. Thank you.
AGW
Excellent service and fast, will recommend to friends and family who need help.
Gisby Legal
A fast, efficient service, thank you.
Anonymous
Excellent. Found in less than 3 hrs!
Anne
Fantastic service, got the details I wanted and very quick. Highly recommend.
Chas
I requested a trace on an absconding tenant yesterday and was amazed to receive a positive report as to his whereabouts on the same day. I am a happy bunny!
RJM
I thought I might have to hire a private detective to spend months tracking my tenants who left owing a lot of money. Instead Findukpeople.com came back in just a couple of hours with their new address! Thank you.
Claire P
Great, fast service.
MH
Wow, we tried everything on the internet including paying to access the electoral roll but couldn't find the person. 20 mins after signing up to this service and the job was done. Awesome service. Thanks!
Oliver
I have used other tracing agents in the past but they had been unable to locate this debtor. I then used FindUKPeople.com and they managed to locate him in only a few days. Very happy with the result and service provided.
Robert
Have been looking for information about an old friend for a while but had drawn a blank. 2 hours after requesting a search I had the information. My friend had been found living in France. Amazing service. Many thanks.
D.N
I have been an Investigator for over 20 years and the quality of the results as well as the customer service provided is un-rivaled in this industry! Forever loyal!
Anon
Amazing service, if these guys can't find the person or info you need then no one can. I've used them a few times and come up trumps every time, thanks guys.
Paul
Fantastic service! Found a debtor when others could not. Very helpful staff too. The speed at which the results were sent was outstanding! Thank you.
Phil P
Amazing fast service within the hour! Brilliant. Thank you.