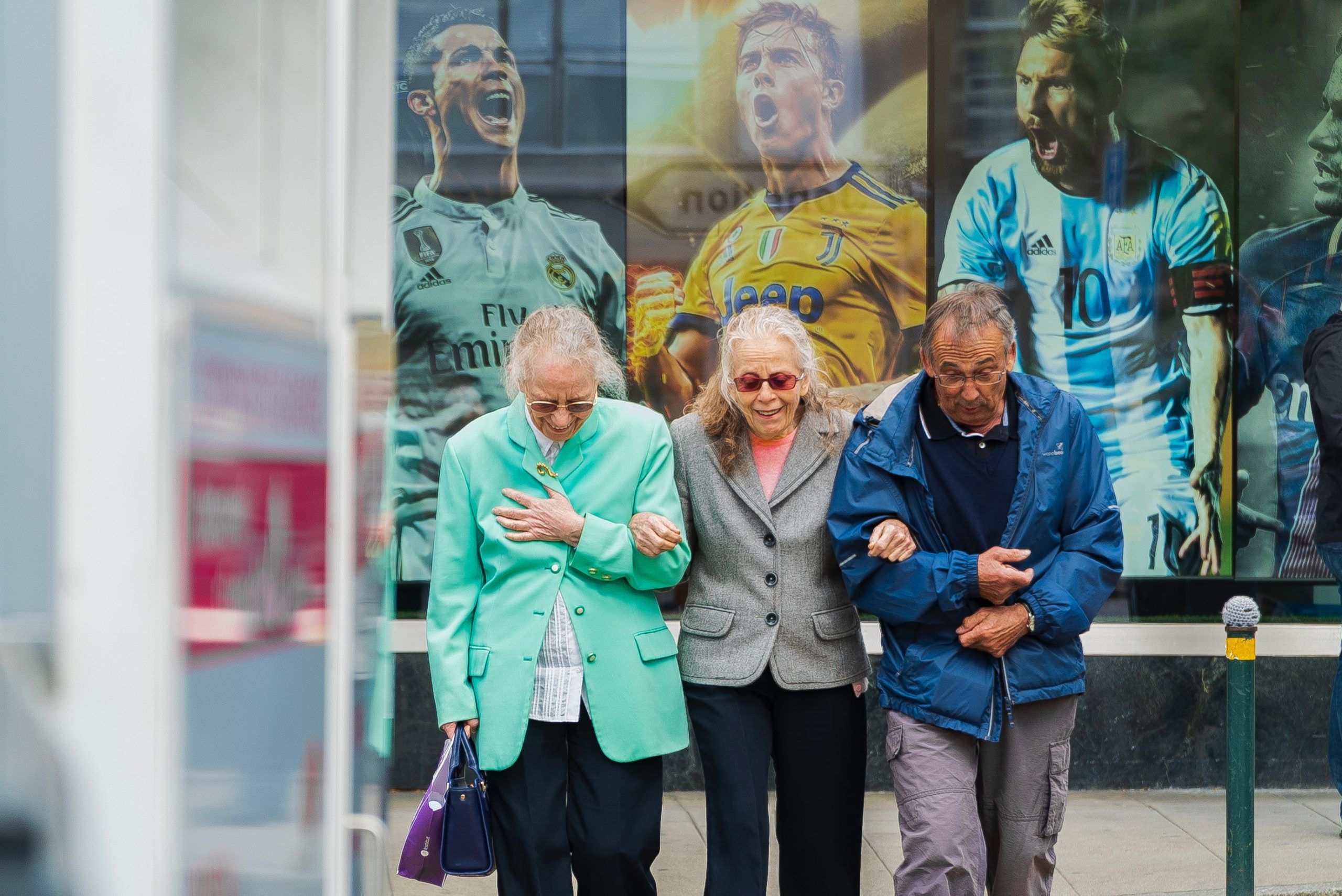 Introduction
Find Old Friends
In this article, we discuss how to find old friends, trace old friends in the UK, and what tips and advice we have for tracing and reconnecting with an old friend.
Maybe we promised ourselves that we would never lose sight of each other: we remember so strongly how we shared many strong moments, so much laughter, lots of secrets told. And then, tearing us away from childhood and adolescence was life, marriage, children perhaps and suddenly the connection of old friends and even family becomes more distant.
Life can end up separating people easily, even with tools such as Facebook, this becomes harder as time goes on; names change, faces change and we may struggle to find exactly who we were looking for. According to a survey, 1 in 3 people wants to reconnect to an old friend or relative from their past.
Here are some tips that will greatly assist you in your quest.
Gather information on your old friend
Identifying the first and last names of the person sought is obviously essential. But it can be complicated, because, if it is a woman, it is likely that she has changed her last name. If the person has embraced an artistic journey, they may have taken on a pseudonym. Then try to remember his middle name. From her mother's maiden name.
Shake up your memories.
Where did you know this person?

In which school?

In which locality?

In which year? 

What was her personal, professional situation when you lost sight of her?

Where did she study, where did she work?

And his passions, what were they in school?
Oh yes, he was famous for playing hockey. He always went to church on Sundays. This work of remembering is an essential preliminary. Because, to find someone, it is often not enough to type their name on a search engine. You will undoubtedly need other biographical elements to investigate, to question. 
Turn this into a small directory: You should consider this information as an entry into a directory where you can store this information to create a picture, before launching a larger search. Failing to locate your friend of yesteryear, you may identify members of his family with the same surname or other friends of your age group who can refer to you. This can be useful later if your research is stalled. Remember that a quick Google search can be effective, although this may be a struggle too if the person in question has a very common name.
You should also remember that when you are searching for someone, you should remain as delicate as possible; don't message hundreds of people on Facebook who you think are their friends as this could cause unrest. Also, do not limit your search to just social profiles, as it is true but there are still some people today who do not have an online presence! 
Ask your pre-existing friends if they know where your desired old friend maybe. You'll be surprised at what information you may find. You should consider taking a look on Linkedin too as this is a professional website and if you worry about reconnecting with them on a social level, then you can do so in a more professional way instead.
Reconnecting with people may soon become quite an obsessive thing, and therefore could lead you to do things that may seem off-putting such as stalking the area that you believe they may live, or turning up at a supposed place of work. Be very careful to approach things timidly as you do not know how their personality has changed over time and what they may want.
Of course, tracing old friends is a wonderful thing, but it also deserves caution. We wouldn't be offering sound advice if the safety aspect wasn't broached. 
How to compose a letter to an old friend
Composing some sort of message for your friend is also going to be important. How are you going to reconnect in a way that is friendly, warm and welcoming? Perhaps there is something specific you want to say to them; in this case, you should compose the message in such a way that grabs their attention and doesn't seem frivolous in context.
Letters are therefore ideal for communicating, thanking, confiding, announcing something, comforting, or even apologizing. Start simple; introducing yourself and where they will know you from. Speak from the heart about why you wish to reconnect with them and that it would be a pleasure to rekindle the friendship.
If things had been left in a difficult situation, then this should be tenderly addressed and always ensure that you give them an option to not reply; which, even though it will hurt your feelings, it is already offering you a helping hand if they choose not to. 
I understand if you do not wish to reply to this message, for whatever reason, and I always wish you the very best in life
This will allow you to already have some form of closure if they decide not to reply. The chances are, however, that people will be interested and intrigued by your message, some even excited. They may have been looking for you too!
Use a professional service that will help you locate an old friend 
There are many services today that will do a lot of the hard work for you. One of these is from the industry-leading family & friend tracing agents Findukpeople. 
This way, you can use tracing agents to help do the hard work for you. If you have wanted to reconnect with that special best friend in primary school in 1956 or perhaps the colleagues you shared an office within 1987, then it is possible. Even for those wanting to find family, it is possible to make that first move, with a professional tracing company who specializes in this type of people search.
With a 98% success rate, you can rest assured that you will be able to have some information in your lap at the end of it, which will prove fruitful. 
Take some time today to look at making those initial first steps to reconnecting with the people that made you happy, emotional and maybe even a little crazy – anything is possible!
Find old friends
Do you need to find old friends?
Here are our five tips for tracing family or friends in the UK, important information points to start your old friend search.
Full name – when you find old friends in the UK it is far better to have a full name including any middle name as this will narrow down the possible matches found by a professional tracing agent.
Date of birth – date of birth will help to isolate further any possible matches with the supplied name when you find old friends, asking friends and family if they can remember and even if it is a year and month this can help any trace agent with finding the correct individual.
Contact points – the more contact points to find old friends the better, such as telephone numbers or email addresses, a tracing agent will not use these to make contact but rather reverse search these to provide historic address data to have a foundation to work forward with.
Workplace – a workplace to find old friends can be an invaluable source of information and the more details the better
Friends and family – giving friends and family details will help in the search for the individual as they give further information contact points for the investigation
Our friends and family tracing team specialize in locating old friends and family in the UK helping you to find old friends. We will discuss a case with you in detail to establish if it will be possible based on the information that you know about your old friend. In most cases, even very limited information will result in our expert team with a successful trace of your old friend. This will then enable you to reconnect with your old friend in a short period of time.
Our friend tracing service is no find no fee and starts at a low cost when compared to other family and friend tracing services that find old friends. We have an unrivaled reputation in the tracing industry for very accurate people tracing and we always underwrite all family and friend people tracing with a 30-day free recheck guarantee giving you total peace of mind that the person we find will be the correct person at their current address.
Friends lose touch for a variety of reasons and it can be painful when you want to reconnect but don't know where to start. If you have read this short article then you now know that you can reconnect within a short 24 hour period.
Editors note: First published in 2017 and updated in 2021