How Find UK People® works
It's easy and risk free, with our Find UK People® guarantee.
Find UK People® is a specialist people tracing agency that have a very high success rate at tracing and locating people across the globe. This is down to our diverse & highly experienced people tracing analysts.
We have significantly invested in our people tracing investigation team, who are finding most of the people we are instructed on in the UK within just 7 days.
Exceptional Tracing Service. Fast and extremely accurate results. Cannot fault.
Russ
Excellent service got results within a few hours. Would definitely recommend.
G Lester
Great service - have used them a few times and always quick & accurate with the details.
P Paintal
7 day results
Backed up by our no quibble, no-fuss guarantee...
Faster 🚀
Find UK People® work faster by delivering people tracing results in just 7 days. Experience the convenience of our fast order system which seamlessly connects to our secure payment processors. Choose your preferred payment of PayPal, Credit Card, Apple Pay or Debit Card and receive a VAT receipt straight to your inbox. Stay informed by tracking your order or managing your account anytime.
Guaranteed 🫶
Find UK People® prioritise your peace of mind. That's why all our people tracing services come with an information retrace guarantee, ensuring thorough rechecking of any supplied information. We believe in providing complete assurance. Additionally, our address trace services operate under a no trace no fee policy, guaranteeing a refund on the same day a negative trace is received.
Why people use us
Just some of the reasons people choose us...
7 day tracing service
Most of our services are completed in 7 days and a maximum of 30 days.
No trace, no fee
You will be refunded the same day a negative status is received.
Our 60 day guarantee
You have total peace of mind with our information retrace guarantee.
Trusted tracing agent
We have been operating since 2016 – check out our great reviews!
Helping people reconnect
What people are saying about us...
VBD
Fast and easy way to find a person. I was wow'd by the speed of the service and the accuracy too. The report of the find appeared in my email within a couple of days.
Ela G
Absolutely amazing, they found our long lost daughter, in less than 2 days. After 30 years of no contact they found & traced her. If you need to find anyone you can trust Find UK People.
A Hinds
I put in a search to find someone and the result came back within hours. I highly recommend this company for their quick, efficient and affordable service.
Frequently asked questions
Have a Q? Find your💡
Can we pay by invoice?
Our tracing service is transactional and we do not offer Credit or invoice terms – it's just too slow!
How long do I have to wait after someone has moved to instruct you?
You can use our people tracing service as soon as someone moves out of a property – no need to wait with us!
If you do get a negative trace we will refund you in full and then just wait 4 weeks and complete another trace to locate your subjects current address. The data tracing agents use is in a constant update refresh meaning that the data will update with new information for peoples current addresses in the UK daily.
Is the service no find no fee?
All people tracing services are no trace no fee and take a maximum of 30 days to complete. All other tracing services are fee per case.
How fast is your people trace service?
Normally most people tracing cases are returned via email within 7 days with a full trace report which will include the current address of the subject. The maximum time for a people trace to be completed is 30 working days.
Where a trace takes over 7 days it just means we are having to use more forensic in depth people tracing techniques to locate the subject. In these circumstances utilising just data sources, such as credit agency data, is not sufficient in your people trace case.
Can you trace someone outside of the UK?
How do you complete a trace?
Can you trace volumes or batches of people?
How much is the service?
Prices start at £49 plus vat on a no trace no fee basis and all prices are quoted at the online shop
What information do you need?
We need the following  information to complete a standard people trace
a. A full name and a previous address or date of birth
Where you have less information you can use a in-depth people search
What are tracing agents?
UK tracing agents are individuals or organizations that specialize in locating hard-to-find people. They use techniques like searching Credit Agency data, specialist tracing datasets, public records, social media, contacting associates, and collaborating with other tracing agencies to trace individuals.
They must comply with legal and ethical guidelines, such as the GDPR, to respect privacy rights during the process.
Find UK People is a respected UK tracing agent known for their experience, legal compliance, reliability, confidentiality, positive feedback, and comprehensive range of people tracing services.
How do tracing agents work?
Tracing agents merge online research, credit agency data, and behavioural insights to locate individuals. They efficiently sift through public and private databases, including social media and registries, collecting key 'data points' to form a comprehensive profile.
Crucially, they leverage data from credit reference agencies (CRAs) – Experian, Equifax, and TransUnion. These agencies accumulate extensive data about individuals' credit histories, including their associated addresses, providing invaluable leads.
When an individual applies for credit, lenders send their details to a CRA. The CRA responds with the person's credit history, including past and current addresses, establishing an address chain. Tracing agents, with proper authorisation, can access this data to trace an individual's movements and potentially identify their current address.
However, determining the current address isn't always easy, as data might reveal multiple recent addresses or no recent credit application. In such instances, tracing agents use their expertise to interpret the information, looking for patterns based on address recency and frequency.
The use of CRA data by tracing agents is regulated by UK data protection laws, ensuring responsible handling of personal information. It's worth noting that while CRAs offer valuable data, not all individuals will have a substantial credit history. Hence, any address obtained from a CRA link must be substantially verified to validate the address and its residency by the subject of the trace.
Why people use tracing agents?
People enlist the services of tracing agents in the UK primarily to find individuals who have become difficult to locate, but their abilities extend beyond just person-finding. Tracing agents have the expertise to locate assets, both tangible and intangible. Tangible assets can include physical properties and occasionally vehicles, while intangible assets often refer to financial holdings such as investments. These skills are especially valuable when trying to recover debts or in divorce cases where a spouse is suspected of concealing assets.
Various circumstances might warrant the need for a tracing agent's services. These range from enforcing a legal judgment, recouping a debt, to reconnecting with estranged family members. In any of these situations, it's imperative to ensure the tracing agent hired is reliable and operates within the confines of UK privacy laws.
The cost associated with hiring a tracing agent can fluctuate widely, influenced by factors such as the intricacy of the case, the amount of work required, and the standing of the individual agent or agency. Payment structures differ among agents – some operate on a 'no success, no fee' policy, whereas others might charge a fixed fee or an hourly rate.
Tracing agents in the UK are seasoned investigators who play a crucial role in tracing elusive individuals and assets. They navigate through the labyrinth of stringent privacy laws and the intricacies inherent in their work, yet their skills remain in high demand due to their unique ability to solve complex problems and uncover hidden information in diverse circumstances.
What is a people tracing service?
A people tracing service in the UK refers to a specialized service or company that helps locate individuals who are difficult to find. These tracing services are often utilized by various entities, including legal firms, debt collection agencies, and individuals looking to reconnect with lost contacts.
People tracing services employ a range of techniques and access various databases to gather information about the person being traced. This can include searching Credit agency data via address links, specialist tracing software, public records, electoral rolls, social media platforms, and other online sources.
The primary goal of a people tracing service is to provide accurate and up-to-date residential address information about the whereabouts of the individual being traced. It is important to note that these services must adhere to legal and ethical guidelines, including GDPR & data protection regulations, to ensure privacy rights are respected during the tracing process.
Find UK People has earned a well-deserved reputation as a respected tracing agent in the UK. Their extensive experience, strict adherence to legal regulations, consistent reliability, commitment to confidentiality, positive customer feedback, and diverse range of tracing services have established them as a trusted and reputable choice for locating individuals.
Can we trace family or friends?
Yes you can but the process is slightly different for everyones protection.
The following process only applies to family, friend or ex partner tracing.
As Find UK People, a leading people tracing agency in the UK, we take data protection and privacy very seriously. It's essential for us to adhere to the General Data Protection Regulation (GDPR), which provides individuals with significant control over their personal data. This section outlines the reasoning behind our need to obtain consent when carrying out a family or friend trace – this does not apply to other trace types.
In accordance with the GDPR, we can only process personal data when it's legally permissible to do so, and there are stringent conditions that we must meet. One of these conditions is the individual's explicit consent. We require consent in instances of family or friend tracing to ensure that we respect and protect the rights and freedoms of the individual being traced.
It's crucial to note that even though you may be looking for a friend or family member with good intentions, we cannot assume this on behalf of the person being traced. Everyone has a right to privacy and this includes the right to decide who they want to be in contact with. Therefore, to ensure we respect these rights, we must obtain explicit consent from the individual being traced before releasing their personal information.
This policy not only safeguards the individual's privacy rights but also helps us maintain our commitment to ethical data handling practices and compliance with GDPR regulations. If we were to process personal data without obtaining proper consent, it would result in a breach of the GDPR, leading to potential fines and reputational damage.
We understand that this requirement may cause frustration for those seeking to reconnect with loved ones. However, our primary responsibility is to ensure that we operate within the legal boundaries set by GDPR and respect the rights of all individuals involved in our tracing processes.
Remember, trust and integrity are paramount to us at Find UK People. We appreciate your understanding and cooperation with our privacy policy. If you have any further questions regarding this matter, please do not hesitate to contact us.
Why choose Find UK People?
Find UK People is a tracing agency based in the UK that offers people tracing services to help locate individuals to their current residential address. Find UK People are a specialist people tracing agents, we are focused on our core service of people tracing and its variations of use.
We believe we are good at people tracing because we focus on one core service, we do one thing and we do it exceptionally well.
Why choose us as your tracing agent?
Experience & Expertise: Consider the experience and expertise of the Find UK People tracing agents. We have a proven track record and a diverse team of skilled people tracing professionals who are knowledgeable in locating individuals to a current address in the UK.
Services Offered: Evaluate the range of specialist people tracing services provided by our tracing agency. We are focused on a core service of people tracing and offer the following tracing services people tracing, debtor tracing, beneficiary tracing, and financial background investigations.
Accuracy and Success Rate: Find UK People is a tracing agent with a reputation for accurate and successful people tracing results. Check our Trustpilot testimonials & customer reviews to gauge our effectiveness in locating individuals at their current address.
Compliance with Regulations: Find UK People is a tracing agency that adheres to all legal and ethical guidelines. In fact we go above and beyond when it comes to compliance & ethics, we do the right thing even when no one is looking! Our tracing agents ensure all of our services adhere to data protection regulations, such as the GDPR, to safeguard the privacy and rights of the individuals involved. Find UK People are registered with the ICO and have extensive Professional liability insurance which provides financial protection for companies or individuals that use us.
Cost and Transparency: Find UK People offer an industry leading cost structure and pricing transparency of all of our people tracing services. We display all of our prices online and never have any hidden charges, the price you pay is fixed for the service requested, with the backing of a no find no fee guarantee on all people tracing services. We are straightforward and fair in everything we do, you can count on us.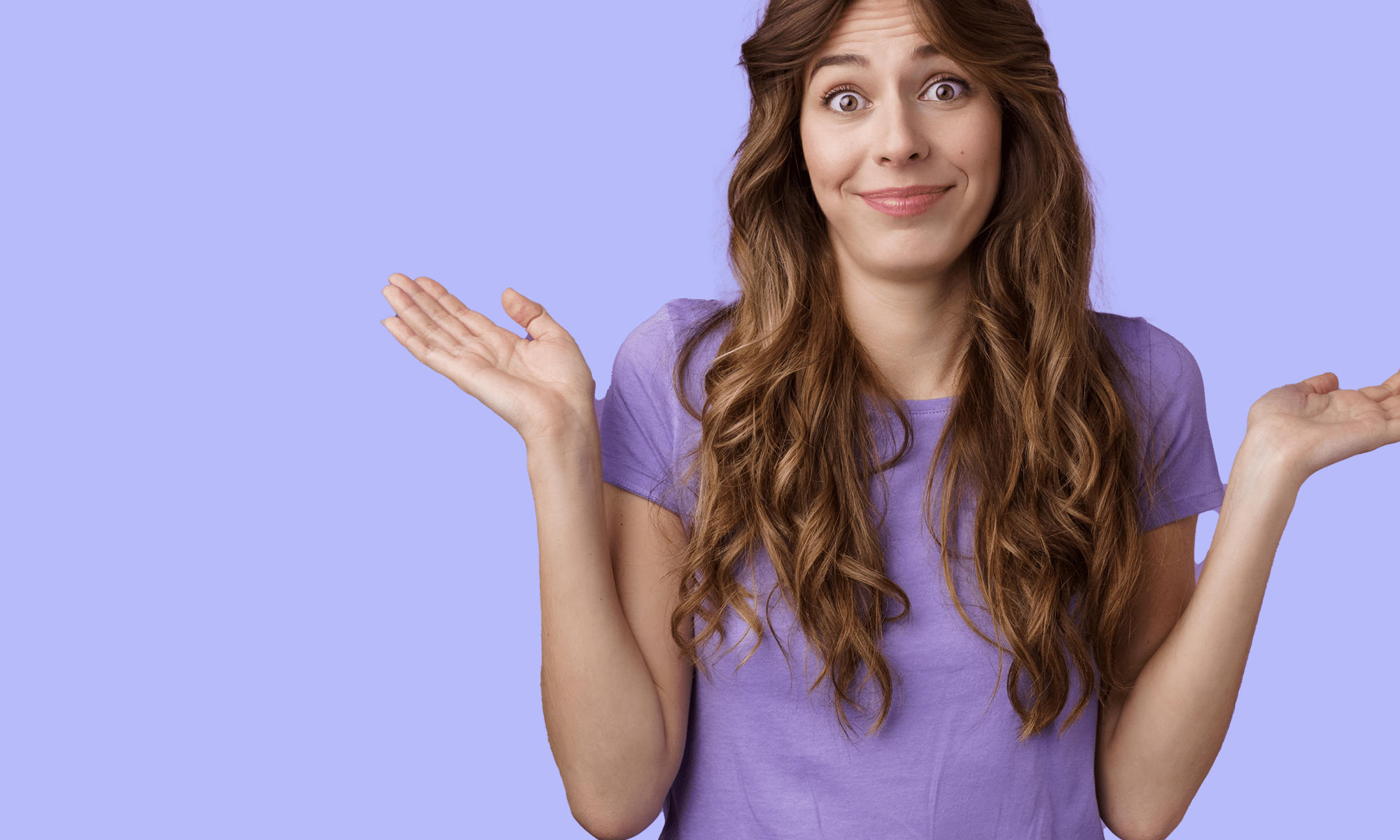 Need Volume Tracing? No problem
If you have multiple cases and need batch tracing - we have you covered.
*Minimum submission rates apply
Our guarantee gives you peace of mind
🤝 60-days of assurance cover on our people tracing services.