How Find UK People® works
It's easy and risk free, with our amazing Find UK People® guarantee.
Find UK People® is a specialised tracing agent company that focuses on tracing people. We have a proven track record of successfully locating individuals current address data in the UK and when required Worldwide. We take pride in providing fast, affordable, and dependable people tracing services. Our exceptional people tracing success rate is supported by our unbeatable no trace no fee guarantee.
Find UK People® have carefully selected a team of tracing agents who possess extensive experience and unmatched people finder expertise. In fact, a significant majority of the people we are tasked with finding in the United Kingdom are successfully located within an impressive 7-day period.
Exceptional Tracing Agent Service. Fast and extremely accurate results. Cannot fault.
Russ
Excellent People Tracing Service got results within a few hours. Would definitely recommend.
G Lester
Great Tracing Agent Company - have used them a few times and always quick & accurate with the people tracing results.
P Paintal
7 day results
Backed up by our no quibble, no-fuss guarantee...
✅  Fast Tracing Agents
Find UK People® work faster by delivering people tracing results in just 7 days. Experience the convenience of our fast order system which seamlessly connects to our secure payment processors. Choose your preferred payment of PayPal, Credit Card, Apple Pay or Debit Card and receive a VAT receipt straight to your inbox. Stay informed by tracking or managing your order online.
✅  No Trace No Fee
Find UK People® prioritise your peace of mind. That's why all our people tracing services come with an information guarantee. This guarantee ensures thorough rechecking of any supplied data to validate that it accurately reflects UK Credit Agency sources. Furthermore, our no trace no fee policy ensures there will be no charge if an address trace does not yield a report.
Why people use us
Just some of the reasons people choose us...
7 day tracing service
Most of our services are completed in 7 days and a maximum of 30 days.
No trace, no fee
You will be refunded the same day a negative status is received.
Our 60 day guarantee
You have total peace of mind with our information guarantee.
Trusted tracing agent
Proudly serving since 2016 – explore our outstanding reviews!
Helping people reconnect
What people are saying about us...
VBD
Fast and easy way to find a person. I was wow'd by the speed of the tracing service and the accuracy too. The report of the people find appeared in my email within a couple of days.
Ela G
Absolutely amazing, they found our long lost daughter, in less than 2 days. After 30 years of no contact they found & traced her. If you need to find anyone you can trust Find UK People.
A Hinds
I put in a search to find someone and the tracing result came back within hours. I highly recommend this tracing company for their quick, efficient and affordable people tracing service.
Frequently asked questions
Let's find your💡
How long do I have to wait after someone has moved to instruct you?
⌛  No waiting with Us!
You can use our people tracing service as soon as someone moves out of a property – no need to wait with us!
If you do get a negative trace we will refund you in full and then just wait 4 weeks and complete another people search to locate your subjects current address. The data, tracing agents use, is in a constant update refresh meaning that the data will update with new address information for peoples current addresses in the UK daily.
Can we pay by invoice?
🐢  It's just too slow!
Our tracing service is transactional and we do not offer Credit or invoice terms – it's just too slow!
How does Find UK People keep you safe?
🔐  Safety first
Welcome to our distinguished people tracing platform, where we take pride in developing and offering a highly specialised people tracing service to locate people you are seeking but without the risk. Our approved tracing agents are composed of reputable, established people tracing professionals, affording our clients access to the finest UK people tracing industry experts in the following specialisms:
To maintain the highest standards, we have implemented a robust procurement framework, ensuring a meticulous selection, vetting, and onboarding process for our team of people tracing agents. Rest assured, every trace agent is rigorously vetted to uphold our commitment to legal compliance and unwavering professionalism.
At Find UK People, we take pride in transcending the standard people tracing service, crafting an extraordinary journey that sets new standards of brilliance and safety. Our carefully curated & vetted team of elite tracing agents stretches across the entire UK, meticulously selected for their exceptional skills and unwavering commitment to excellence. With each tracing agent holding a unique specialisation in the art of people tracing from debtor tracing to family history tracing, we ensure our selected tracing agents are registered with esteemed UK associations such as the ABI (Association of British Investigators) or CSA (Credit Services Association) or other relevant accreditations to their respective tracing specialism and have passed our panel vetting procedure, establishing them as trailblazers in their respective fields.
We also ensure our selected tracing agents have valid professional indemnity insurance cover, we validate that they are registered with the UK ICO (Information Commissionaires Office) and that they have the right level of people tracing experience to work with us and align with our parent Company (PDM Group) policies for excellence.
The Find UK People vetting process provides you with the peace of mind that your trace is completed compliantly and correctly without the worry of engaging a less than experienced people tracing service.
Discover a level of success that surpasses expectations, forged by our relentless dedication and cutting-edge technology. The driving force behind our prowess lies in layering trace agent upon agent, combining their collective expertise to form a symphony of precision and efficiency. Even in the face of challenges, our determination remains unwavering; should the initial tracing agent not locate your subject with their data sets, we forge ahead relentlessly, making certain that success becomes your reality.
Bid farewell to the uncertainty that plagues the search for the right tracing agent or private investigator. With Find UK People's assurance guarantee, you can embark on this journey with confidence, secure in the knowledge that your pursuit of the person you seek rests in the capable hands of the industry's very best who have been vetted and background checked by us.
Step into a realm of excellence, where seamless technology and user-friendly services elevate your experience. Join the ranks of our countless satisfied clients who have witnessed the brilliance of our people search service firsthand. The extraordinary Find UK People difference awaits, offering you the key to unlock the path to your desired destination of locating the person you seek.
How are Find UK People Different?
📈  Compliant & approved
Find UK People has a well-developed and intricate approach to locating individuals through carefully selected and approved tracing agencies. The company's methodology involves utilizing multiple experienced tracing agency suppliers, each with their own specific skill sets and access to different data sources. This multi-layered approach serves several purposes, primarily aimed at achieving higher success rates and maintaining compliance with relevant regulations such as GDPR.
Here's a breakdown of the process:
Multiple Experienced Tracing Agency Suppliers: Find UK People collaborates with several tracing agency suppliers, each of which brings their expertise and unique techniques to the table. These tracing agencies have varying specialties, such as digital data mining, public records searching, credit agency connections, and more in depth research capabilities.
Diverse Skill Sets and Data Sources: By using a variety of tracing agencies, Find UK People can tap into a wide range of skills and data sources. This diversity increases the chances of finding accurate and up-to-date information about the individual being sought. Different trace agencies might excel in different types of people searches, such as finding recent addresses, employment information, or social media profiles.
High Compliance Level: Compliance with data protection laws and GDPR regulations is crucial when conducting people tracing services. By working with multiple agencies, Find UK People can ensure that all searches and data retrieval are done within legal and ethical boundaries, minimizing the risk of privacy breaches or legal issues. We take the risk away from your search by conducting all of the compliance checks for our approved panel of agents, so you don't have to.
Multiple Search Attempts in One Instruction: When a address search instruction is provided, Find UK People uses its network of tracing agencies to conduct multiple search attempts simultaneously. This not only saves time but also increases the chances of locating the individual quickly.
Secondary Phase: Surveillance: If the initial multiple agency scanning doesn't yield results, Find UK People adopts a secondary approach. We place the case under surveillance for a period of 60 days. During this time, we continue monitoring data sources, observing any potential activities or changes that might lead to updated address information on Credit Agency data or third party data sources.
Interaction with Credit Agencies and Third-party Data Sources: Find UK People also collaborates with approved supplier access for UK credit agencies and other external data sources. In cases where the initial searches do not succeed, these interactions allow us to update and enhance the available data, potentially leading to a successful trace.
In-depth Appointed Tracing Agents: Find UK People has specialized tracing agents who step in when standard data tracing agents are unable to locate the subject. These in-depth appointed agents likely have advanced people tracing skills, access to more restricted or specialised data sources, and the ability to conduct in-depth compliant people tracing investigations.
Full Spectrum Tracing Service: By combining all these elements, Find UK People aims to provide a comprehensive people tracing service. Our multi-layered approach, combining diverse skills, multiple data sources, surveillance, and specialised agents, allows us to locate even the most elusive individuals.
In essence, Find UK People's approach involves a strategic combination of resources, methodologies, and techniques to maximise the likelihood of successfully tracing individuals while maintaining a high level of compliance and ethical conduct throughout the process.
Is the service no find no fee?
✅  Peace of mind!
All people tracing services are no trace no fee and take a maximum of 30 days to complete. All other tracing services are fee per case. Furthermore, our address trace services adhere to a no trace no fee policy, assuring that there will be no charges if the trace does not yield a result.
However, please note that once a report has been generated and delivered, it is considered final and cannot be refunded for all cases including address tracing reports. This guarantees the comprehensiveness and finality of our services.
How fast is your people trace service?
💨  7 days fast!
Normally most people tracing cases are returned via email within 7 days with a full trace report which will include the current address of the subject. The maximum time for a people trace to be completed is 30 working days.
Where a trace takes over 7 days it just means we are having to use more forensic in depth people tracing techniques to locate the subject. In these circumstances utilising just data sources, such as credit agency data, is not sufficient in your people trace case.
Can you trace someone outside of the UK?
🌍  We operate Worldwide!
Yes we trace people worldwide with our international address trace
It will locate anyone internationally on a no trace no fee basis but due to its search complexity it will costs more. All international trace services are backed up by a no trace no fee guarantee.
How do you complete a trace?
Can you trace volumes or batches of people?
🚚  We can trace batches of people!
For volume people tracing use –  batch tracing
Our batch tracing service is used by many UK companies to trace batches of people for debt or beneficiary purposes.
How much is the service?
💰  Lower prices with amazing service!
Our prices start at £49 plus vat on a no trace no fee basis all prices are quoted at the online shop
Our prices we believe are a fair pricing model for a superior people tracing service
What information do you need?
ℹ️  We don't need much!
We need the following  information to complete a standard people trace
a. A full name and a previous address or date of birth
Where you have less information you can use a in-depth people search
What are tracing agents?
🕵️  Private investigators but different!
UK tracing agents are individuals or organisations that specialise in locating hard-to-find people. They use techniques like searching Credit Agency data, specialist tracing datasets, public records, social media, contacting associates, and collaborating with other tracing agencies or private investigators to trace individuals.
They must comply with legal and ethical guidelines, such as the GDPR, to respect privacy rights during the process.
Find UK People is a respected UK tracing agent known for their experience, legal compliance, reliability, confidentiality, positive feedback, and comprehensive range of people tracing services.
How do tracing agents work?
💻  Online research experts!
Tracing agents merge online research, credit agency data, and behavioural insights to locate individuals. They efficiently sift through public and private databases, including social media and registries, collecting key 'data points' to form a comprehensive profile.
Crucially, they leverage data from credit reference agencies (CRAs) – Experian, Equifax, and TransUnion. These agencies accumulate extensive data about individuals' credit histories, including their associated addresses, providing invaluable leads.
When an individual applies for credit, lenders send their details to a CRA. The CRA responds with the person's credit history, including past and current addresses, establishing an address chain. Tracing agents or a private investigator, with proper authorisation, can access this data to trace an individual's movements and potentially identify their current address.
However, determining the current address isn't always easy, as data might reveal multiple recent addresses or no recent credit application. In such instances, tracing agents use their expertise to interpret the information, looking for patterns based on address recency and frequency.
The use of CRA data by tracing agents is regulated by UK data protection laws, ensuring responsible handling of personal information. It's worth noting that while CRAs offer valuable data, not all individuals will have a substantial credit history. Hence, any address obtained from a CRA link must be substantially verified to validate the address and its residency by the subject of the trace.
Do you offer refunds?
💸  Only if we can't locate someone!
We will only refund a case prior to supply of our report if we cannot confidently supply the requested information. Once a report is supplied, it is non refundable and supplied as a full and final.
IMPORTANT
All services and cases by Find UK People ('The Company') are provided based on available third party data, with no refund or financial guarantee, expressed or implied.
The Company may retrace an address tracing case at its sole discretion, but does not warrant absolute correctness.
Potential rechecks of cases are at the Company's discretion with no guarantees of refund, irrespective of the report's contents or disputes raised.
By using our services, you agree to these terms, waiving claims for refunds or financial reparations.
These terms are subject to UK laws and jurisdiction and also subject to our full terms of service.
Why people use tracing agents?
🕵️‍♀️  To find the elusive!
People enlist the services of tracing agents in the UK primarily to find individuals who have become difficult to locate, but their abilities extend beyond just person-finding. Tracing agents have the expertise to locate assets, both tangible and intangible. Tangible assets can include physical properties and occasionally vehicles, while intangible assets often refer to financial holdings such as investments. These skills are especially valuable when trying to recover debts or in divorce cases where a spouse is suspected of concealing assets.
Various circumstances might warrant the need for a tracing agent's services. These range from enforcing a legal judgment, recouping a debt, to reconnecting with estranged family members. In any of these situations, it's imperative to ensure the tracing agent hired is reliable and operates within the confines of UK privacy laws.
The cost associated with hiring a tracing agent can fluctuate widely, influenced by factors such as the intricacy of the case, the amount of work required, and the standing of the individual agent or agency. Payment structures differ among agents – some operate on a 'no success, no fee' policy, whereas others might charge a fixed fee or an hourly rate.
Tracing agents in the UK are seasoned investigators who play a crucial role in tracing elusive individuals and assets. They navigate through the labyrinth of stringent privacy laws and the intricacies inherent in their work, yet their skills remain in high demand due to their unique ability to solve complex problems and uncover hidden information in diverse circumstances.
What is a people tracing service?
🧑‍🤝‍🧑  It reconnects people!
A people tracing service in the UK refers to a specialized service or company that helps locate individuals who are difficult to find. These tracing services are often utilized by various entities, including legal firms, debt collection agencies, and individuals looking to reconnect with lost contacts.
People tracing services employ a range of techniques and access various databases to gather information about the person being traced. This can include searching Credit agency data via address links, specialist tracing software, public records, electoral rolls, social media platforms, and other online sources.
The primary goal of a people tracing service is to provide accurate and up-to-date residential address information about the whereabouts of the individual being traced. It is important to note that these services must adhere to legal and ethical guidelines, including GDPR & data protection regulations, to ensure privacy rights are respected during the tracing process.
Find UK People has earned a well-deserved reputation as a respected tracing agent in the UK. Their extensive experience, strict adherence to legal regulations, consistent reliability, commitment to confidentiality, positive customer feedback, and diverse range of tracing services have established them as a trusted and reputable choice for locating individuals.
Can we trace family or friends?
👪   The Family reconnection experts!
Yes you can but the process is slightly different for everyones protection.
The following process only applies to family, friend or ex partner tracing.
As Find UK People, a leading people tracing agency in the UK, we take data protection and privacy very seriously. It's essential for us to adhere to the General Data Protection Regulation (GDPR), which provides individuals with significant control over their personal data. This section outlines the reasoning behind our need to obtain consent when carrying out a family or friend trace – this does not apply to other trace types.
In accordance with the GDPR, we can only process personal data when it's legally permissible to do so, and there are stringent conditions that we must meet. One of these conditions is the individual's explicit consent. We require consent in instances of family or friend tracing to ensure that we respect and protect the rights and freedoms of the individual being traced.
It's crucial to note that even though you may be looking for a friend or family member with good intentions, we cannot assume this on behalf of the person being traced. Everyone has a right to privacy and this includes the right to decide who they want to be in contact with. Therefore, to ensure we respect these rights, we must obtain explicit consent from the individual being traced before releasing their personal information.
This policy not only safeguards the individual's privacy rights but also helps us maintain our commitment to ethical data handling practices and compliance with GDPR regulations. If we were to process personal data without obtaining proper consent, it would result in a breach of the GDPR, leading to potential fines and reputational damage.
We understand that this requirement may cause frustration for those seeking to reconnect with loved ones. However, our primary responsibility is to ensure that we operate within the legal boundaries set by GDPR and respect the rights of all individuals involved in our tracing processes.
Remember, trust and integrity are paramount to us at Find UK People. We appreciate your understanding and cooperation with our privacy policy. If you have any further questions regarding this matter, please do not hesitate to contact us.
Why choose Find UK People?
🤩  Be amazed!
Find UK People is a tracing agency based in the UK that offers people tracing services to help locate individuals to their current residential address. Find UK People are a specialist people tracing agents, we are focused on our core service of people tracing and its variations of use.
We believe we are good at people tracing because we focus on one core service, we do one thing and we do it exceptionally well.
Why choose us as your tracing agent?
Experience & Expertise: Consider the experience and expertise of the Find UK people tracing agents. We have a proven track record and a diverse team of skilled people tracing professionals who are knowledgeable in locating individuals to a current address in the UK.
Services Offered: Evaluate the range of specialist people tracing services provided by our tracing agency. We are focused on a core service of people tracing and offer the following tracing services people tracing, debtor tracing, beneficiary tracing, and financial background investigations.
Accuracy and Success Rate: Find UK People is a tracing agent with a reputation for accurate and successful people tracing results. Check our Trustpilot testimonials & customer reviews to gauge our effectiveness in locating individuals at their current address.
Compliance with Regulations: Find UK People is a tracing agency that adheres to all legal and ethical guidelines. In fact we go above and beyond when it comes to compliance & ethics, we do the right thing even when no one is looking! Our tracing agents ensure all of our services adhere to data protection regulations, such as the GDPR, to safeguard the privacy and rights of the individuals involved. Find UK People are registered with the ICO and have extensive Professional liability insurance which provides financial protection for companies or individuals that use us.
Cost and Transparency: Find UK People offer an industry leading cost structure and pricing transparency of all of our people tracing services. We display all of our prices online and never have any hidden charges, the price you pay is fixed for the service requested, with the backing of a no find no fee guarantee on all people tracing services. We are straightforward and fair in everything we do, you can count on us.
How do I choose the correct basis for my tracing search?
✅   Select the correct basis!
1. Debt Tracing Basis
Legitimate Basis: If you are a creditor attempting to trace a debtor who owes you money, you have a legitimate interest in doing so. Your legitimate basis is the pursuit of a debt owed to you.
Requirements:
– You must have a valid debt owed to you by the individual you are tracing.
– You should have attempted to contact the debtor using the contact details they provided initially.
– Ensure that your tracing efforts are proportional and not excessive in relation to the debt owed.
2. Court Claim Tracing Basis:
Legitimate Basis: If you are a party to a legal dispute and need to trace a defendant or witness for legal proceedings, your legitimate basis is the pursuit of justice and a fair trial.
Requirements:
– You should be a party to a legitimate legal dispute or case filed with a court.
– The tracing activity should be directly related to the legal proceedings and necessary for the case.
– Ensure that you comply with court rules and procedures regarding tracing and notification.
3. Beneficiary Tracing Basis:
Legitimate Basis: If you are an executor of an estate or a trustee of a trust and need to trace beneficiaries or heirs, your legitimate basis is fulfilling your fiduciary duties.
Requirements:
– You must be legally appointed as an executor or trustee.
– The tracing activity should be necessary to distribute assets or fulfill the terms of the estate or trust.
– Ensure that you comply with relevant trust or estate laws and regulations.
4. Family or Friend Reunion Tracing Basis:
Legitimate Basis: If you are tracing family members for personal reasons, such as reuniting with long-lost relatives, your legitimate basis is based on personal or humanitarian grounds.
Requirements:
– Your tracing efforts should not involve any commercial or financial gain.
– Respect the privacy and consent of the individuals you are trying to trace, and be prepared for varying responses, including potential non-cooperation or no contact.
*Subject to acceptance and acceptable valid basis for the search. All cases are subject to our full terms of service.
✉️  CONSENT REQUIRED
All family, ex-partner, or long-lost friend tracing services provided by Find UK People are subject to the requirement of a consent letter. This letter must include the contact details of the person conducting the tracing process and is to be sent to the party being traced. Under no circumstances shall any address information be disclosed to any party, whether it be you or our client. This strict policy is implemented to safeguard privacy and uphold maximum compliance standards. We adhere unwaveringly to this protocol for all family, friend, or ex-partner tracing cases, believing it to be essential for the safety and security of all involved parties.
In order to obtain consent for tracing, a letter is dispatched to the family member or friend being traced. This letter includes the instructor's details, comprising their name, email address, and telephone number. This standard tracing consent request letter is exclusively addressed to the subject of the trace, affording them sole discretion regarding whether to initiate contact with the instructor.
It is important to note that we employ a single standardized letter, which cannot be modified or customized with bespoke messaging. This approach is adopted to maintain compliance with GDPR regulations. Once the letter has been sent to the subject, the case is promptly closed by our team.
🔑  Legitimate Interest
In all instances, it is imperative to establish a sound legal foundation or a legitimate interest for the people tracing activities for which you are engaging our services. Furthermore, strict adherence to data protection regulations, notably the UK Data Protection Act 2018 and GDPR, is of paramount importance. This entails securing explicit consent when deemed necessary, ensuring the accuracy of data, and upholding data security throughout the entirety of the tracing process. Failure to observe these requirements could potentially result in breaches of data protection statutes and subsequent legal repercussions.
Please be aware that the information provided here may not reflect the prevailing legislation in your specific jurisdiction or, indeed, within the United Kingdom. Consequently, we strongly recommend that you seek counsel from qualified legal professionals concerning your unique circumstances before enlisting our services. Should any uncertainty persist regarding the legitimacy of your people tracing endeavor, it is advisable to seek legal guidance and instruct your designated solicitor to directly engage our services.
⚠️  If you do not have a genuine legitimate interest – DO NOT USE!
Why use Find UK People to trace people?
✅   Expertise and experience!
If you're in search of a reputable, expert team to help you locate a missing person, look no further than Find UK People. We proudly stand at the forefront of the United Kingdom's people tracing specialists, armed with decades of unparalleled experience in the field.
With a profound dedication to our craft, we've honed our skills and developed an exceptional success rate that surpasses industry standards. Find UK People isn't just any tracing company – we're a specialised organisation solely committed to tracing and locating individuals. We've built our reputation on the principle of doing one thing exceptionally well.
Our handpicked team of people tracing agents possesses a unique blend of skills and expertise, enabling us to track down even the most elusive individuals. This sets us apart as the preferred choice for people tracing services in the UK.
To provide you with complete peace of mind, all our people tracing services and in-depth location investigations operate on a 'no trace, no fee' basis. Our confidence in our ability to find the individuals you seek is unwavering, which is why we stand by our work with an industry-leading 60-day guarantee.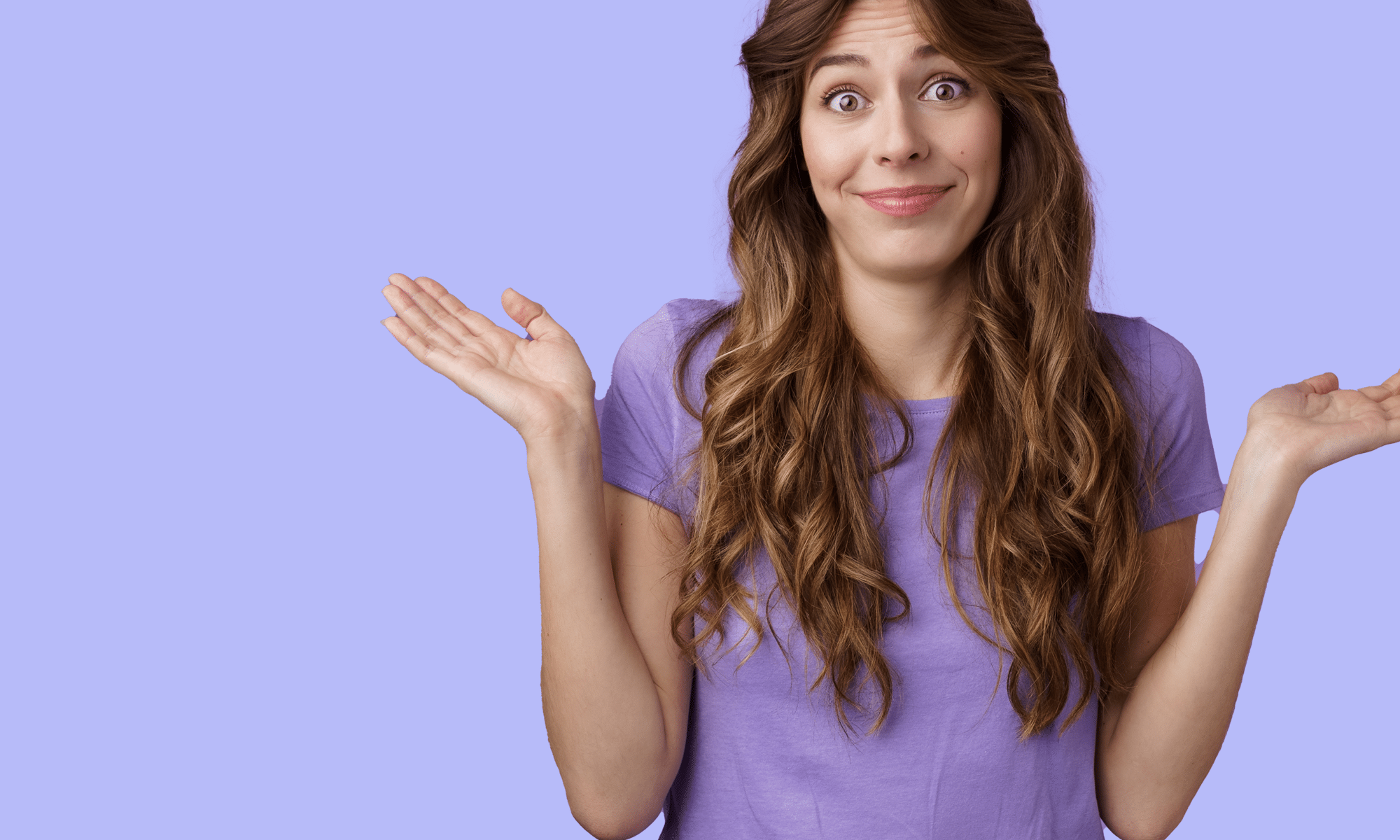 Need Volume Tracing? No problem
If you have multiple cases and need batch tracing - we have you covered.
*Minimum submission rates apply, excludes VAT
Our guarantee gives you peace of mind
🤝 60-days of assurance cover on our people tracing services.