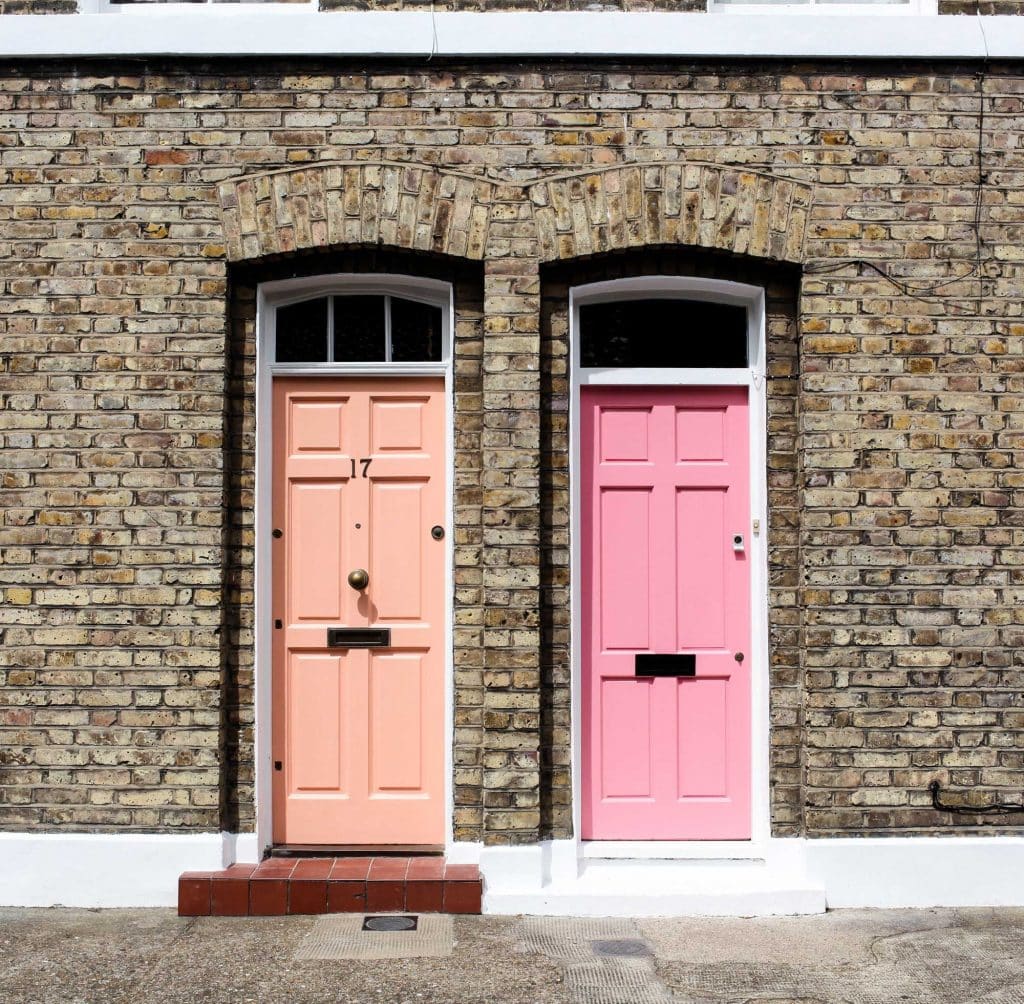 How to find someone
Do you need to learn how to find someone? If you're wondering how to find someone who you've lost contact with, you're not the only one. Lots of people lose touch with people and then have no idea how to find them, but doing so is now more realistically achievable than ever before thanks to improvements in technology. It can still be tough and you have to be patient because finding someone by yourself isn't easy.
We're going to talk about the places you should start and the things that you should do when looking to find someone. There are lots of tools and your disposal and it might turn out to be a lot simpler than you previously imagined it would be. Of course, every situation and search is unique, but don't get disheartened if you don't achieve instant results.
After we've discussed some of the ways in which you can begin to look for a person, we'll talk about the services offered by Tracing agents. We offer professional people tracing services that are proven to get results. So, if you don't have any luck with the methods we're about to talk about, you always have the option of coming to us and letting us try to find that person on your behalf.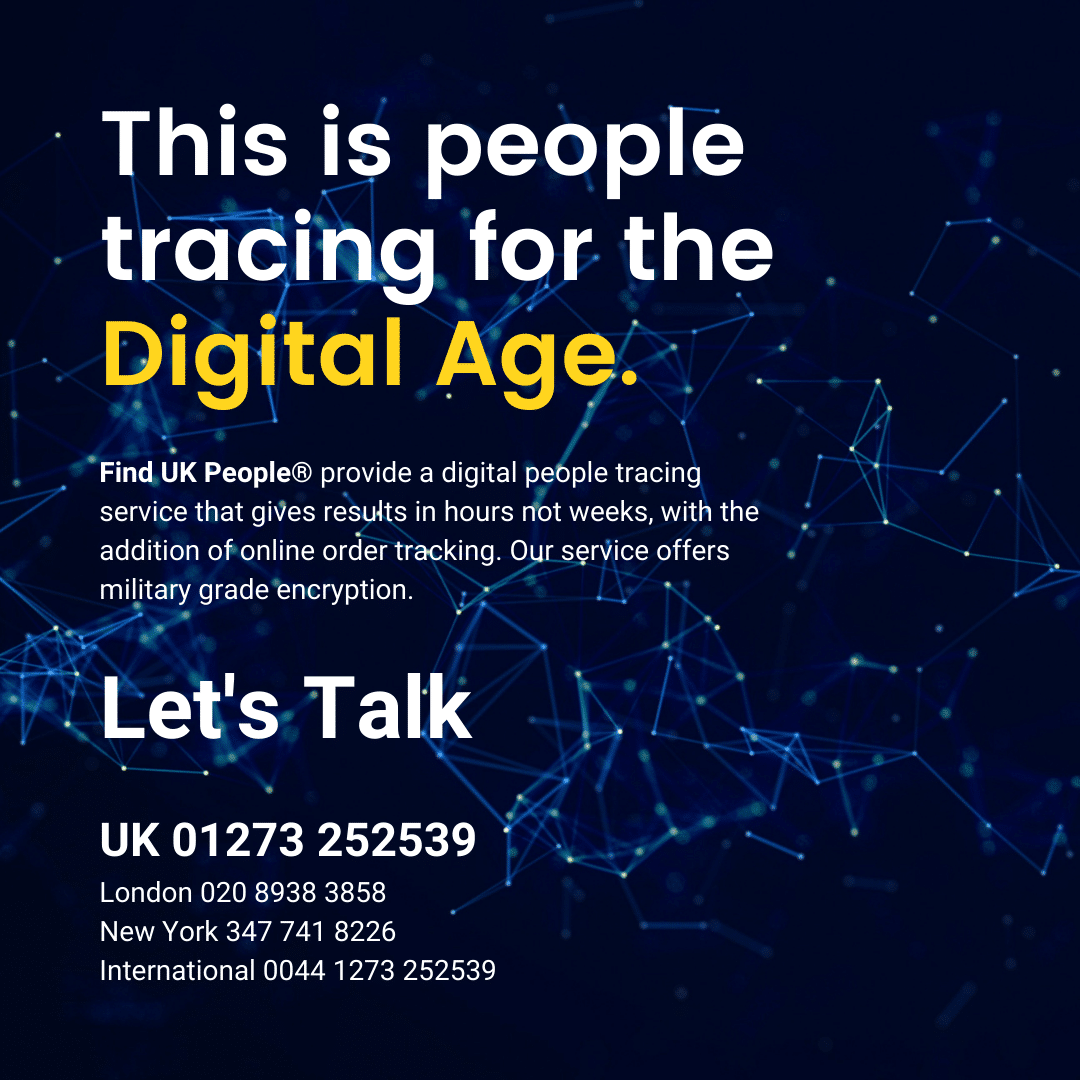 Search Engines
One of the first things you should try when looking for someone is using search engines. There are many ways to go about it using Google. Assuming you haven't done so already, searching their name and seeing what comes up is a good starting point. You can use other identifiers, such as where you think they're living or working, for example, to make the search more precise.
Doing this might take you to a bunch of social media accounts that you can browse and see if any of them belong to the person you're looking for. If you find them, you can connect with them very easily via these social media platforms because that's what social media is designed for. There are other ways in which you can use Google to find someone as well though. 
You can also search for images or reverse search any images you have because this again might take you to a profile page belonging to the person you're looking for. You can even set alerts relating to a person so you know if anything changes of any new information comes up. It might not be the best short-term tactic but it can help over the course of the long-term.
When carrying out these kinds of searches via search engines, you should remember to use quotations because this will help you to make more refined and precise searches, which is exactly what you need when you're trying to track someone down. It sorts the wheat from the chaff and helps you save a lot of time.
Claim your FREE e-book ⬇
Public Record Searches
Public records can be useful for finding people, especially if you're looking for someone who you might be related to. You can find historical and genealogical records going back a long way via public records, and using them to find someone is easier than you might think. All of this can be done online in most cases, so you should try it out if you haven't already.
In some instances, it might be easier and more convenient for you to head to your local records offices. Where the local records are stored in your area will depend on the location. You might find that these records are kept at the local library or there might be offices in the town or city that keep these records, so do some research and find out where you need to head to.
You'll be able to find all kinds of details and information once you reach the public records and are able to search through them. Be sure to be patient and keep looking until you find what you're looking for because it won't be as difficult as you might expect it to be going in.
If you're unsure of whether or not the person you're looking for is even alive, it might be a good idea to check the obituaries and death notices in your area or the area you believe that person to have lived. These are often published in local newspapers, so checking their records might help you find out if the person has passed away.
Phone Number Tracing
Phone numbers can also be very useful when you're looking to track someone down. Of course, this only works if you already have a phone number and want to use it to find out more about ways in which you can contact a person. Nevertheless, it's a tactic that can work for people in certain situations. Even an old phone number that's no longer in use can be helpful.
Reverse phone number searches on Google make it possible to track down names, addresses, business and employment information in some instances, so if you have a phone number belonging to the person you want to find, this is something that you should definitely try out. You can add any additional information you have to the search as well.
If you don't have a phone number but are looking for one, it might be a good idea to search for the information you have. Put the name of the person in quotation marks and include other information. Even if you can't track down their personal phone number, you might be able to find the phone number of a relative or of the place they work. This will then allow you to make contact more easily.
There's also the Phone Book, which still exists and you should consider looking there if you haven't already. It might be an old-fashioned way of finding a person's contact details, but if it works, it works. There are also similar online resources that you can try out if you need to find a specific phone number or address.
Professional Tracing Services
If you want to find someone and you're having no luck with the methods used above, it's probably time to turn to a professional tracing agent. There are people and organisations that professionally track people down for a variety of reasons, whether it's landlords looking for tenants, debtors that need to be found, beneficiaries of an inheritance or simply people who are being searched for by an old friend who's lost touch.
These professional tracing services can take a variety of approaches, but their knowledge and professional expertise mean that they're likely to achieve better outcomes than you'd be likely to achieve by yourself. Find UK People is a tracing agency with a good success rate when it comes to finding people, so if you're not sure how to approach this challenge, using their services could be the way forward for you.
The process of tracking someone down with our help begins by filling out a 2 minute order form on our website. And you don't have to pay anything at all if we don't find a trace; that's our no trace no fee policy. Within 24 hours of placing the order, you will receive your trace. We use live tracing database technology to carry out our work and it's already succeeded in helping so many people find the people they've been searching for. 
Using our batch tracing service and the database technology mentioned above, we've been able to find 96% of the people we're instructed on within 24 hours. Our rapid and efficient service works so well because of the dedicated team of tracing agents that we have in place, as well as a technological approach that's at the cutting edge. If you're looking to find someone, you probably don't have such resources available to you, but we do and we're ready to help new clients like yourself.
But you probably want to know more about how we trace people and what kinds of methods we use. You can find out about that below. Our tracking methods have proven successful over the years and they're carried out by people with unrivalled experience in their field. This should give you confidence and peace of mind when choosing us to help you out. And of course, your money will be refunded if no traces at all are found.
People Tracing
Our live tracking database technology is something we've invested in heavily and that's because we know that it's capable of achieving the kinds of results that people like you need when searching for a person. Things like address links and credit activity details can be used to find the person you're looking for in a way that's simple and straightforward.
We ensure that the information provided to you is verified by different sources and when we provide you with an address for the person you're looking for, it'll be a correct one and that's something we can guarantee. If you feel that there is anything that's incorrect, we'll be more than happy to check it over for you but that's not often the case.
Our high success rates go to show that what we do works for the vast majority of people that come to us wanting to use our services. We're always improving our system and the technology we use, making the people tracing service we offer continually more efficient and more accurate for our clients. With a 96% success rate, we're confident that we can help you with your case too.
Our services are easy and low cost, and that's why customers turn to us. As well as offering a service that you can trust and have faith in thanks to our track record, you can also be sure that you'll get value for your money. If you don't get the results you were looking for, you won't have to pay for the services and even when you do pay, the costs are never too high.
Tracing Services and Methods
We offer a variety of services that allow clients to find the people they're looking for. For example, one of the most important services we offer is family tracing, which allows people who have been separated from family members, for whatever reason, to find them again. Reconnecting with long lost family members can be hugely important and our services have helped people do that.
Another thing we do is trace debtors for creditors who are owed money. Being able to reconnect with debtors is vital to all kinds of business, including companies that need to reconnect with customers. We have a 98% success rate when carrying out this kind of tracing service. We also offer tenant tracing and international tracing, among many other services.
In terms of the methods we use, there's a pretty wide variety. We've spent a lot of time perfecting our approach to telephone tracing and mobile number tracing and these methods have proven to be effective for us. We can find 85% of mobile phone owners we are instructed on within a week of instruction. We're experts in this form of tracing and know how successful these methods can be.
Another way of finding a person is to trace their current employer and that's something we've been working on a lot recently. We use employer tracing database technology to help with this and so far have had a 70% success rate. We find employment information in our public domain databases and then seek to validate and verify that data.
Finding someone you've lost touch with can certainly be tough, but you don't need to give up or wallow in pity if you've hit a brick wall. There are methods and options out there and if you're struggling to make progress yourself, you should get in touch with us here at Find UK People. We've helped many people in your position find who they're looking for and our team of experts are waiting to help you. Use our online shop to order our tracing service and provide us with the details you need.
Offer
Get 20% off with discount code BUY20 – Claim it now
Resources
Get financial background information
Verify any persons current address
Obtain pre-litigation information