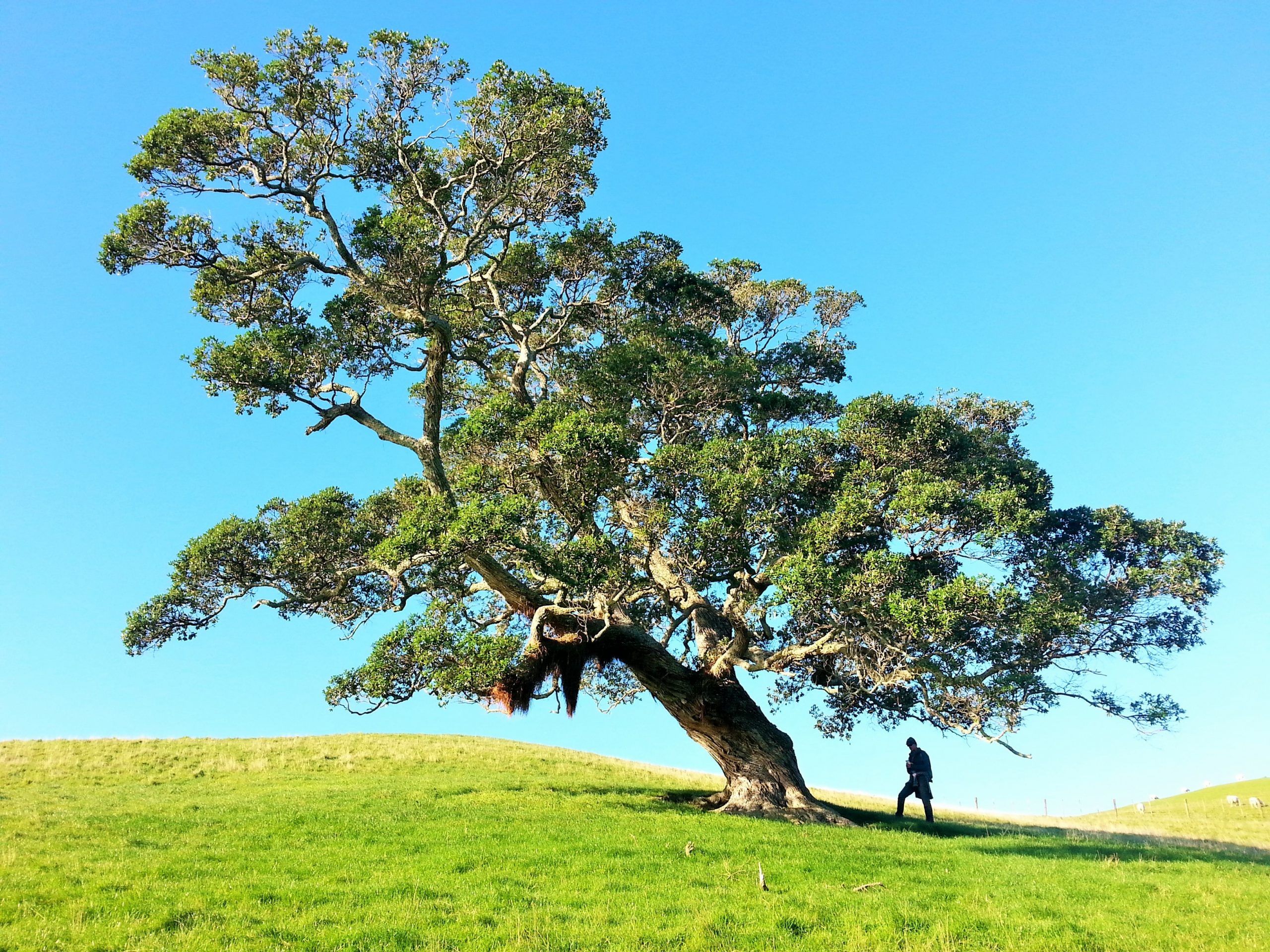 Introduction
How to trace your family tree
We tend to have a pretty short-term view of our family lineage. We may be interested in the lives of our grandparents, and perhaps our great-grandparents, but after that don't tend to know too much. And you can understand why: with each passing generation, the link to people that lived long ago becomes weaker and weaker. It's not that you have no interest in who those people are; it's just that there isn't anyone around to tell you anything about them, including their names. 
But the good news is that you don't necessarily have to rely on your relatives to tell you the stories of your ancestors. You can do your own digging, and piece together your family tree or use a family tracing service. Indeed, the reason that some people know who their relatives were is that there was someone in the family that put the time into conducting the research. In this article, we're going to take a look at some tried and tested methods for tracing your family tree. 
But before we get into how you can do it, let's first think about why you would want to. What is the point in digging up the past, and learning about your heritage? Well, there are plenty of points. For one, it can be fun. Indeed, once you get the ball rolling, you'll likely find that you become somewhat obsessed with finding out more and more.
One small cue can lead to another and then another, and it's normal to lose yourself for a few hours in the quest. The second point is that it can play a big role in the development of the self. People can sometimes think that it's just them out there in the world and that they're just individuals walking on the earth, but it's not true — you're part of something much bigger! And tracing your family tree will prove it. It doesn't matter how noble or famous your ancestors were — they had rich lives, as you'll discover the deeper you dig, and you're a continuation of their legacy. 
Of course, there's much work to be done before you get to bask in the wonder of your place in a grand family narrative. And as you'll soon find out, the search for your ancestors can be part rewarding, part frustrating. You might take many leaps forward in one day, and then spend weeks going down what feels like dead ends. But once you've been bitten by the bug, you'll find that you're more than willing to persevere. 
There will be wasted days. You might head to your family's ancestral village, expecting to find any number of gravestones and other records, only to find that evidence is weirdly hard to find. And then you'll be gearing up to leave and go home when you'll spot something that bears your name — and just like that, you're back in the game. The obvious places, such as graveyards, might turn up nothing, or they might turn up everything. You just don't know until you're in the thick of the search. The good news is that after some time of searching, you'll find that you're able to tell which prospects are going to bear fruit, and which won't.  
When you do finally land what can be considered a jackpot win (in family tree terms at least), the satisfaction that you experience will be more than worth all of your efforts. 
So before you begin the journey, be aware that it's going to be a series of ups and downs. There'll be moments of elation, along with many hours of hard work, during which it seems as if you're just verifying facts and going through old documents. And who knows, you might just discover that you're something of an amateur detective. There's one buried in all of us!
Genealogy websites
You've got to love the internet. It has just made oh so many things so much easier, and this includes tracing your family tree. There are a bunch of websites that can be used to begin the quest of finding your ancestors. It's as simple as logging in, doing a few searches, and just like that, the ball will be rolling. Well, it's almost as simple as that. The fact of the matter is that all of the big-name websites charge a fee for their use. 
There are millions of records listed on the biggest sites, which are Find My Past, The Genealogist, TracingFamily and Ancestry. In the long-term, it'll probably be worthwhile joining one of the sites, since it might uncover some details that you couldn't access elsewhere. But before you get out your credit card, it's recommended that you make the most of the free options that are available. Read about family tracing
Indeed, the Society of Genealogists doesn't recommend that you subscribe to one of those sites as soon as you get started. For one, there are costs attached, and who wants to spend money when it's not necessary? Second, it might take out some of the fun of research. You still need to know how to use those websites, sure, but it is pretty straightforward — by adopting other methods, you can put your detective skills to the test. 
If you need to locate a current address for any living relative this is the fastest, most reliable way to locate them – learn more
Your Elderly Relatives
If you have older relatives, then they should be your first port of call. They will be very likely to have some of the information that you can use to get your search started. Indeed, forget about 'some information' — between all of your elderly relatives, you'll probably find that you've there's a mine of information held in their memories and recollections. As well as talking to them directly, you should ask if they have any old documents that may be of use for your mission.
Many older people seem to have an aversion to throwing anything away, so they might just have many old birth and death certificates, both of which can be very useful. And it won't just be old records that they have hidden away in their drawers, either — their home may also be filled with photographs and other personal items. These can function as the cherry on top of your information, as they help to add some color to your research, bringing your ancestor's lives to life. 
Start Your Own Tree
Once you have some information, you'll be able to start your own family tree. This doesn't require any special training or equipment: you can just get going. You'll start with you and your immediate family, and then branch out. You might find that you can go back a reasonable far way just with the information that you and your family members have.
This stage is also about all-important note-taking. Whenever you get any piece of information, be sure to write it down and file it away. Remember that there's no piece of information that is too small — even though it may sound inconsequential when you first learn it, it might just prove to be super important later on down the line. 
Getting Help
Everything's easier when there are more people involved, especially when it comes to tracing your family tree. That stuff you hear about too many cooks spoiling the broth just doesn't apply to tracing your family tree! The more people, the better. If you find that some of your ancestors seem to have lived in one particular area, then get in touch with the local family history organizations. They'll be able to tell you the best way to look up relatives from that particular area. 
Get Social
You're not the only person in your family, and you may not be the only person in your family that is interested in your family history. There are certain websites where you can get in touch with people who have already researched your family name. The three biggest sites are GenesReunited, FamilyRelatives, and LostCousins.
Take a look, and see what's available — but be sure to remember that their research might not be entirely free of errors. It's also worthwhile looking up any relatives you have on Facebook and sending them a message. Even if they haven't started their own tree, they might have some useful information. 
Look at the Records
Perhaps the best source of information when it comes to your family tree will be the UK census records. Those questions that you get asked every ten years? They don't ask the question for anything. And there's a whole host of information out there. The records are easy enough to access — they're all held at the National Archives website.
You can order a whole bunch of information that'll prove invaluable for your research, including birth, death, and marriage certificates.
You'll have to order those records, but there is some free information held at freebmd.org.uk.
You should also take a look at familysearch.org; the Church of Jesus Christ of Latter-Day Saints put a lot of their information there. You might just find that there's more information than you know what to do with, which is exactly the position that you want to be in.
Tracing and researching your family tree is an exciting and rewarding experience. It allows you to uncover your ancestral roots and learn about the lives of your ancestors. In the UK, there are many resources available to help you trace your family history, including online databases, archives, and genealogical societies.
In this next stage of the article, we will discuss some tips and strategies for properly tracing and researching your family tree in the UK.
Start with What You Know
The first step in tracing your family tree is to start with what you know. Begin by gathering information about your parents, grandparents, and other relatives. Record their names, dates of birth, marriage, and death, and any other relevant information, such as where they were born, their occupations, and any significant life events.
Research Census Records
One of the most important resources for tracing your family tree in the UK is census records. These records provide a snapshot of your ancestors' lives every ten years, beginning in 1841. Census records can provide valuable information, such as names, ages, occupations, and addresses. You can access census records online through the National Archives website or Ancestry.co.uk.
Utilize Online Databases
In addition to census records, there are many other online databases that can help you trace your family history in the UK. Websites such as Findmypast, Ancestry, and MyHeritage provide access to a wide range of records, including birth, marriage, and death certificates, military records, and passenger lists.
Visit Archives and Libraries
If you prefer to do your research in person, you can visit archives and libraries throughout the UK. The National Archives in Kew, London, holds a vast collection of records, including census records, wills, and military records. Local archives and libraries may also hold valuable information, such as parish records and local newspapers.
Join a Genealogical Society
Joining a genealogical society can be a great way to connect with other researchers and learn more about tracing your family tree. There are many societies throughout the UK, such as the Society of Genealogists and the Federation of Family History Societies. These societies often hold meetings and events, provide access to resources, and offer expert advice.
Keep Good Records
As you gather information about your ancestors, it's important to keep good records. Create a family tree chart or database to record the information you've gathered. Be sure to document your sources, including the date and location where you found the information. This will help you keep track of what you've learned and avoid repeating your research.
Be Patient and Persistent
Tracing your family tree can be a time-consuming process, and it's important to be patient and persistent. Not all records are available online, and some may be difficult to find. Don't get discouraged if you hit a dead end or can't find the information you're looking for. Keep searching and exploring different resources.
In conclusion, tracing and researching your family tree in the UK can be a fascinating and rewarding experience. By starting with what you know, researching census records and other online databases, visiting archives and libraries, joining a genealogical society, keeping good records, and being patient and persistent, you can uncover the stories and connections that make up your family history.
Happy researching!
Read our next article on reconnecting with long lost family