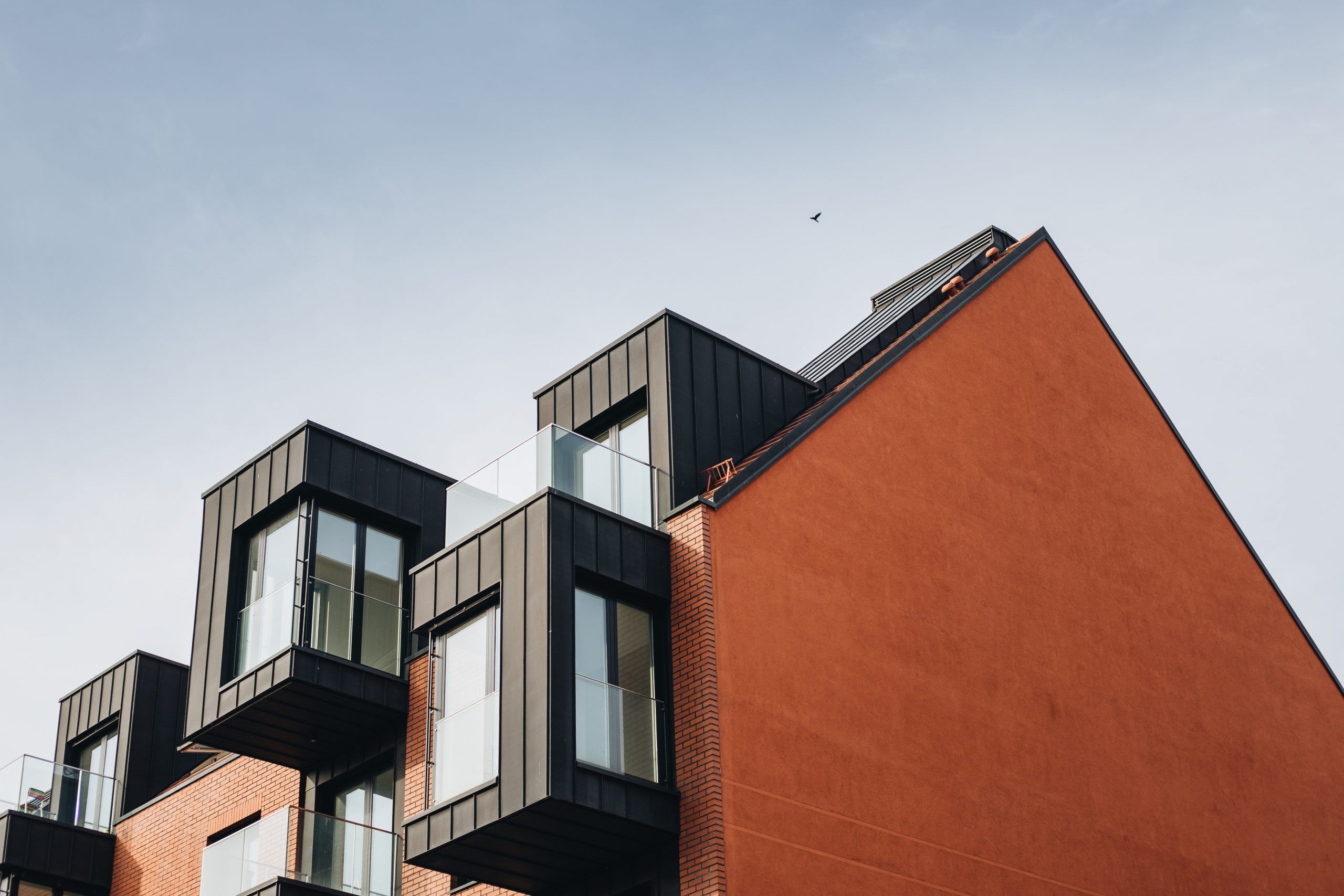 Landlords responsibilities in the UK – Introduction
Around 2,594,720 landlords are operating in the UK right now, leasing as many as 5.45 million homes. Those are impressive figures, and they only look set to increase as house prices continue to soar, and tenants are left with little choice but to spend their lives in the rental market. 
Unsurprisingly, then, those that have the means to do so should seriously consider entering this now lucrative passive market, especially as rental management agencies come to the fore to reduce the effort required.
If you're considering joining the fray, however, it's vital to note that landlord responsibilities across the UK are changing to meet this growing demand, and keeping on top is your only chance at renting on the right side of the law. The tenants' fees act of last year is perhaps the most notable change landlords have seen of late, and it perfectly displays that legality is shifting to the side of tenants. Make sure that doesn't put a spanner in your enterprise by keeping the following responsibilities in mind as you take on your first tenants and beyond. 
1 -Checking the right to rent
Before a tenancy commences, landlords have a responsibility to check the right to rent of every tenant they screen. Failure to consider this can lead to extreme penalties such as up to five years in prison. The home office can also end illegal tenancies, meaning rental efforts altogether go to waste.
The only rare circumstances in which non-citizens can legally rent is if you're offering – 
Social housing

Carehomes/hospitals/hospices

Student accommodation

Hostels or refuges

Mobile homes
Landlords must, therefore, ask for original documentation proving the right to rent from all tenants over the age of 18. Copies of this documentation must then be made, and any issues should be reported immediately using this government form.
2 – Providing necessary documents
Once confirming that a tenant is legally allowed to rent, landlords must provide a range of documents to confirm the commencement of rental terms. Legally, every landlord must provide fundamental informative documents including – 
This

'how to rent

guide

Energy performance certificates

Gas safety certificates

Data usage notification
Energy performance certificates have become increasingly important in light of last year's changes to Minimum Energy Efficiency Standards (MEES), that mean any private rental property rated either 'F' or 'G' will no longer be legally rentable from April 1st this year. Information surrounding data handling is also vital in light of recent data breaches and legal updates such as general data protection regulation (GDPR). 
3 – Financial responsibilities
Landlords are also subject to financial responsibilities, which can again leave them at risk of significant fines and setbacks if not adhered to. Most notable in the UK, this financial responsibility concerns taxation. Legally, every landlord earning above £1,000 must pay income tax on all rental income except for verified expenses, which can include –
Letting agents' fees

Legal fees

Accountant fees

Buildings and contents insurance 

Maintenance and repairs

Utility bills

Council tax

Paid services

Etc.
Class 2 national insurance also often applies here, especially if a rental enterprise is considered as a business. 
Landlords also have a significant responsibility to protect rental deposits by placing them directly into the deposit protection scheme (DPS). As well as significantly reducing stress and confusion when tenancies end, taking this step ensures legal handling of deposits at all times, and helpds to avoid legal fines as a result of mishaps during a tenancy agreement. 
4 – Insurance
Even when tenants are occupying a property, the legal responsibility of protection falls to landlords. As such, it's also vital to consider implementing any necessary insurance policies from the moment a tenancy commences. Most notably since changes put in place as of April last year, landlords must legally become members of the client money protection (CMP) scheme. This form of insurance aims to protect rental income, as well as putting tenant's minds at ease that landlords are using income and deposits within the law. 
This recent change aside, landlords must also make allowances for property insurance, bearing in mind that standard homeowners packages are rarely relevant. Instead, landlord-specific insurance is a must for offering protection for every party. Though not a legal requirement, 36% of landlords also opt to take out legal protection policies, while a further 7% seek emergency cover.
Ultimately, landlords need to seek policies that provide reassurances such as liability, loss of rent, and emergency repairs. 
5 – Maintenance/repairs
Once a tenancy is underway, landlords must turn their attention to maintenance and repairs. Even though someone else occupies the property, these very much continue to fall on the owner's shoulders. A failure to accommodate repairs, etc. promptly could again see landlords on the wrong side of the law for failing to provide an inhabitable and safe rental environment. 
Since the fitness for human habitation act a few years ago landlords must ensure structural repairs, as well as taking care of external and internal issues including damp, ventilation, and water supply. Failure to account for these problems or respond after tenant notification of their presence could lead to an unsatisfactory inspection by governing body 'the Housing Health Safety Rating System' (HHSRS), who could then pursue persecution if they were unsatisfied with their findings. 
Do note, however, that landlords cannot access a rental property whenever they desire after tenants report these issues. Instead, reasonable notice of at least 24-hours must be provided, and a time must be arranged that suits tenants. Landlords must also ensure that tenants will either be present or are happy for attendance in their absence. Otherwise, attempting to pursue repairs alone could lead to hot legal water of an entirely different kind. 
6 – Safety standards
Landlords can also expect to come up against HHSRS if they fail to adhere to the full scope of safety standards that they must take active responsibility for. These are perhaps the most pressing and ongoing requirements of all, yet many landlords trip up over these critical factors. 
The simple fact is that landlords are responsible for adhering to all necessary safety standards throughout tenancy agreements. To some extent, repairs and insurance efforts will be a step in the right direction here, but they aren't enough in themselves.
That's because landlords are also subject to a growing list of safety standards which include – 
Smoke alarm installations on every floor of the property

Carbon monoxide detectors near the boiler and in any room with coal or wood-burning stove

Gas safety certificates for every gas appliance

Portable appliance testing (PAT)

on any electrical appliances
During their visits, HHSRS will look at 29 safety areas, including these, and will provide any hazards with a mark of either 1 or 2. Something as seemingly simple as a failure to supply carbon monoxide alarms could see parts or all of a property deemed unfit for use until the issue is addressed.
7 – End of tenancy
Given increasingly strict policies regarding the end of tenancy, landlords must also be aware of their responsibilities here, many of which depend on the type of tenancy they're dealing with. Before it's possible to evict or give notice of an ending tenancy in any instance, it's therefore vital to consider the following tenancy-specific restrictions/requirements.
Assured shorthold tenancies
If dealing with assured shorthold tenancies, landlords must issue either a section 21 notice to end any given tenancy at the end of an agreed rental period or a section 8 notice if they want to evict on the grounds of a broken agreement. If tenants then refuse to leave on the dates specified, landlords are within their rights to seek standing possession orders, accelerated possession orders, and even warrants for possession.
Excluded tenancies
In instances of excluded tenancies, landlord responsibility is somewhat more straightforward as the end of tenancy arrangements needn't go through a court. Instead, landlords must simply provide reasonable notice of eviction, typically the length of a rental payment period (e.g., one month). If tenants remain past this point, they legally forfeit their possessions, and landlords are free to change locks as they see fit.
Assured and regulated tenancies
Assured and regulated tenancies offer increased protections for eviction, meaning landlord responsibilities are most complicated here. In some instances, there's no option but to continue such a tenancy despite a desire to desist. Any tenancy from 27 February 1997 could be included in this, so landlords need to be aware of the risks such agreements can bring.
Conclusion
Landlord responsibilities are extensive, and they continue to grow as tenant rights come to the fore. If last year is anything to go by, we can continue to expect significant shifts that landlords must keep on top of to avoid falling on the wrong side of the law. Still, arming themselves with knowledge is all it takes to get things right with rentals the first time. Then, it's a matter of merely keeping these pointers in mind to ensure adherence every step of the way.