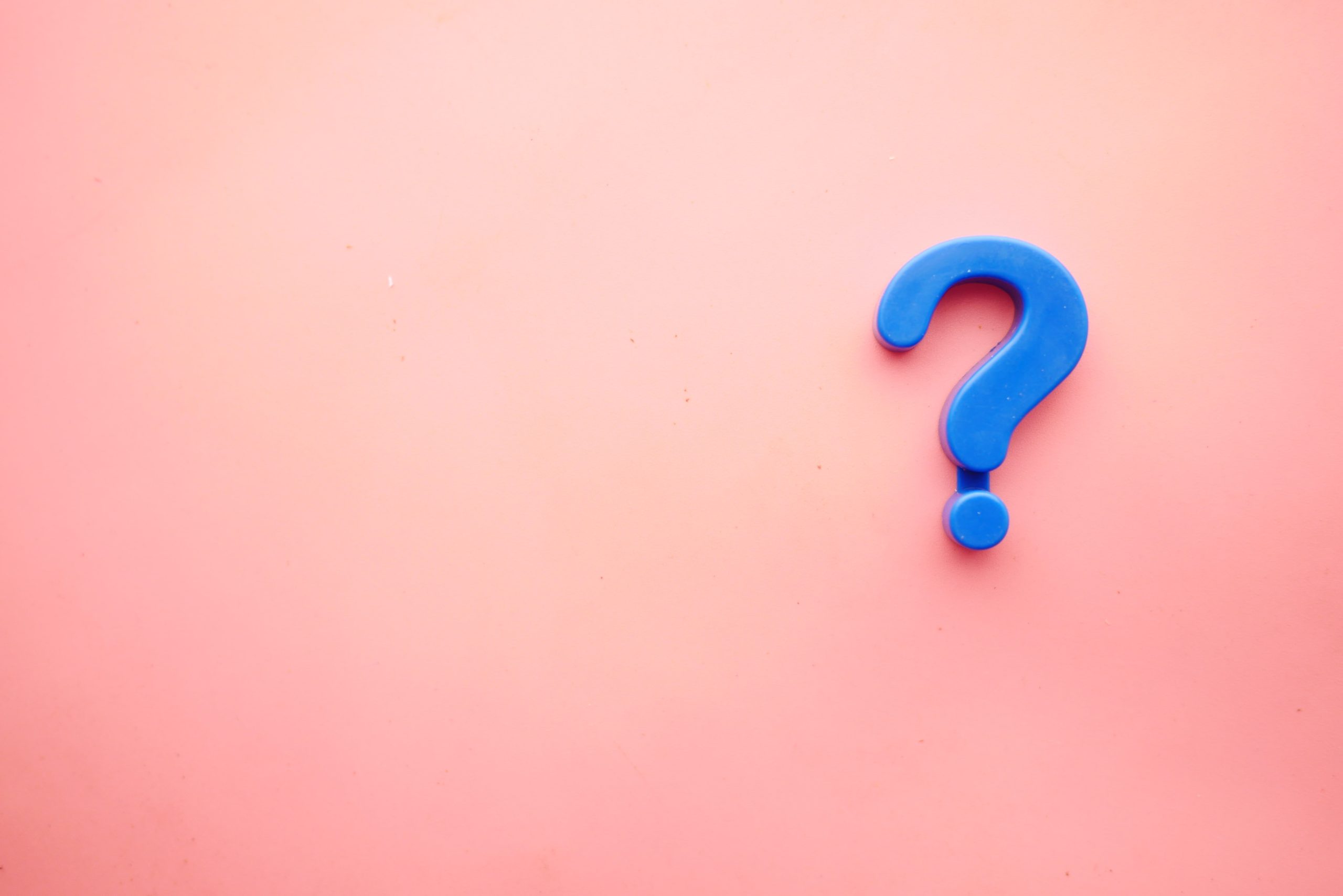 Trace a Person Explained
This article will explain how to Trace a Person in the UK. Tracing people in the UK is no mean feat. Whether you need to find a friend or family member who you have lost touch with, or whether you want to locate someone who owes you money, knowing how to trace a person is an art in its own right.
Here, we take a closer look at some of the steps that you can take a locate a person in the United Kingdom yourself, and also at the alternative options that you could use to make the process easier and quicker.
How To Trace A Person
If you need a find a person for any reason in the UK, you're going to need some key pieces of information.
First, you're going to need to gather as many details about the individual as possible including: their name (and any married names or nicknames they've ever used), their age and date of birth, any addresses that they've lived at in the past or present.
You should also gather information like whether or not they are married (and the name of their spouse if applicable), whether they have children (and if so, their names and ages), their employment details, any email addresses or telephone numbers, and the details of any family members. Having as many of these details as possible to hand will help to facilitate the search.
Once you have as much information on the individual as possible, you're ready to begin your search. You can start by using a Google search to see if they pop up. You can also check them out on various social media platforms, and if you can't find the individual themselves, you may be able to find one of their relatives or friends. The Electoral roll is another useful source to check, and if the individual has an involvement with a limited company, you could try checking them out at Companies House.
If you suspect that the individual has passed away, you may need to check out Probate and Wills as they can help you to confirm the death. A will may hold an up-to-date address for any of the beneficiaries too, so if you're looking for an individual with a close relative who has recently died, this could also be an option for you. Of course, you would need to send off to obtain a copy of the will in order to determine whether or not the name of the person you are trying to locate is mentioned.
Needless to say, this can all be quite time-consuming, stressful, and can be very difficult to achieve, especially if the individual in question is keen to stay under the radar for any reason.
Things To Remember When Tracing A Person
One of the most important things to remember if you need to find a person in the UK is that you need to take care to remain compliant with the law. There are many different pieces of legislation relating to tracing an individual, and you need to be sure that you are operating within those laws and requirements so that the individual's rights can be properly protected. It can be very easy to overlook this compliance requirement as an independent individual who is trying to locate a person, and this could lead to problems in the future.
How To Trace People Successfully
The best way to trace people successfully is to use a professional people tracing agency. With highly skilled and well-trained agents working on your behalf to locate the individual you need to find, you can be confident that they'll be located for you in no time.
Tracing people successfully requires a lot of expertise and, in many cases, accesses to files and databases that are simply not available to the general public. A people tracing agent will have access to those files and databases, and so will be in the best position to rapidly and efficiently find the individual in question.
A specialist tracing agent can analyse all of the available information and confirm the subject's address. By cross-referencing all of the details and all of the datasets they have access to, they can be certain that they have found the correct person before returning the details to you.
It's actually very quick and simple to trace a person when you use a specialist people tracing agency. All you need to do is get in touch, complete a short form, and make payment. You'll usually receive the results of your trace within as little as 24 hours, and almost always within a seven-day period.
Why Us
If you're looking for the best specialist people tracing agency to use to locate a person in the UK, Find UK People should be your number one choice. As experts in the field, they provide a fully compliant, efficient, and rapid tracing service so that a current address for the individual you need to find can be determined.
Find UK People is a top choice because it offers its services on a "no trace no fee" basis, and many results are returned within just 24 hours. The agency's investigators also have in-depth knowledge and expertise in the industry, having been operating cumulatively for more than a quarter of a century. It's no wonder, then, that Find UK People has such an unrivalled rate of success, which currently stands at 98% for locating people within the UK.
The dedicated team is leading the way in the UK with access to an array of third-party and internal people tracing data systems that are considerably more expansive than those that are used by most other similar organisations.
Even better, Find UK People offers a guarantee for your complete peace of mind. The Information Retrace guarantee ensures that Find UK People will recheck any information that they have supplied, and any refunds that are required due to a negative status being received will be received immediately. Since their service guarantee is also underwritten with payment protection, you can also enjoy complete confidence in the protection of your purchase.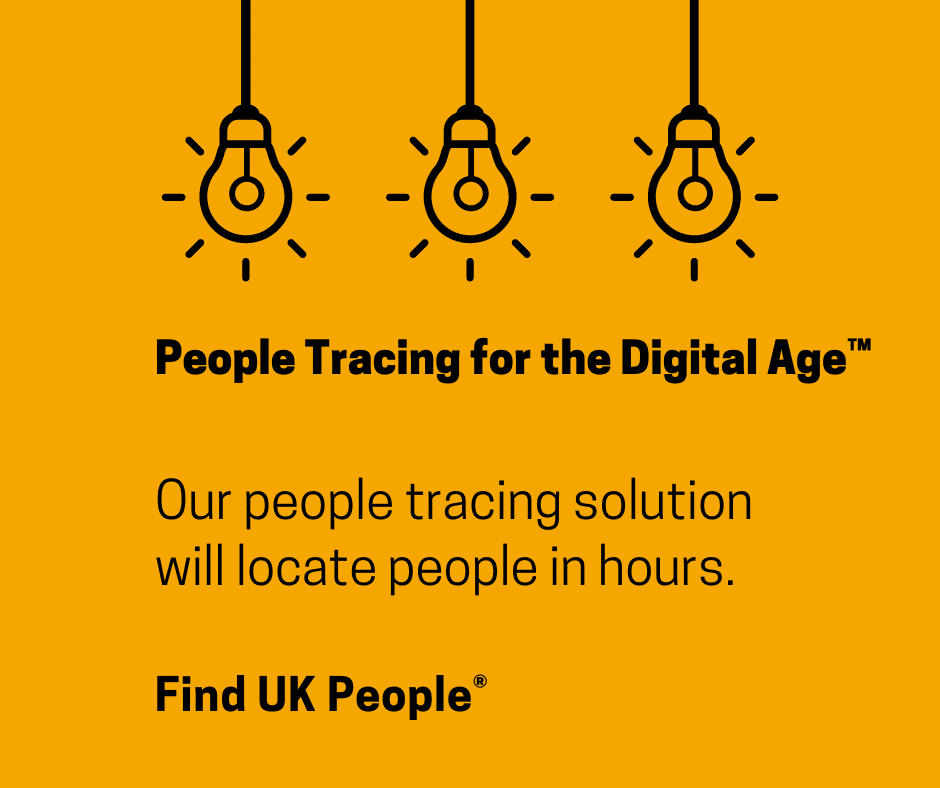 Offer
Get 20% off with discount code BUY20 – Claim it now
Resources
Discover who owns a mobile number
Get financial background information
Verify any persons current address
Obtain pre-litigation information