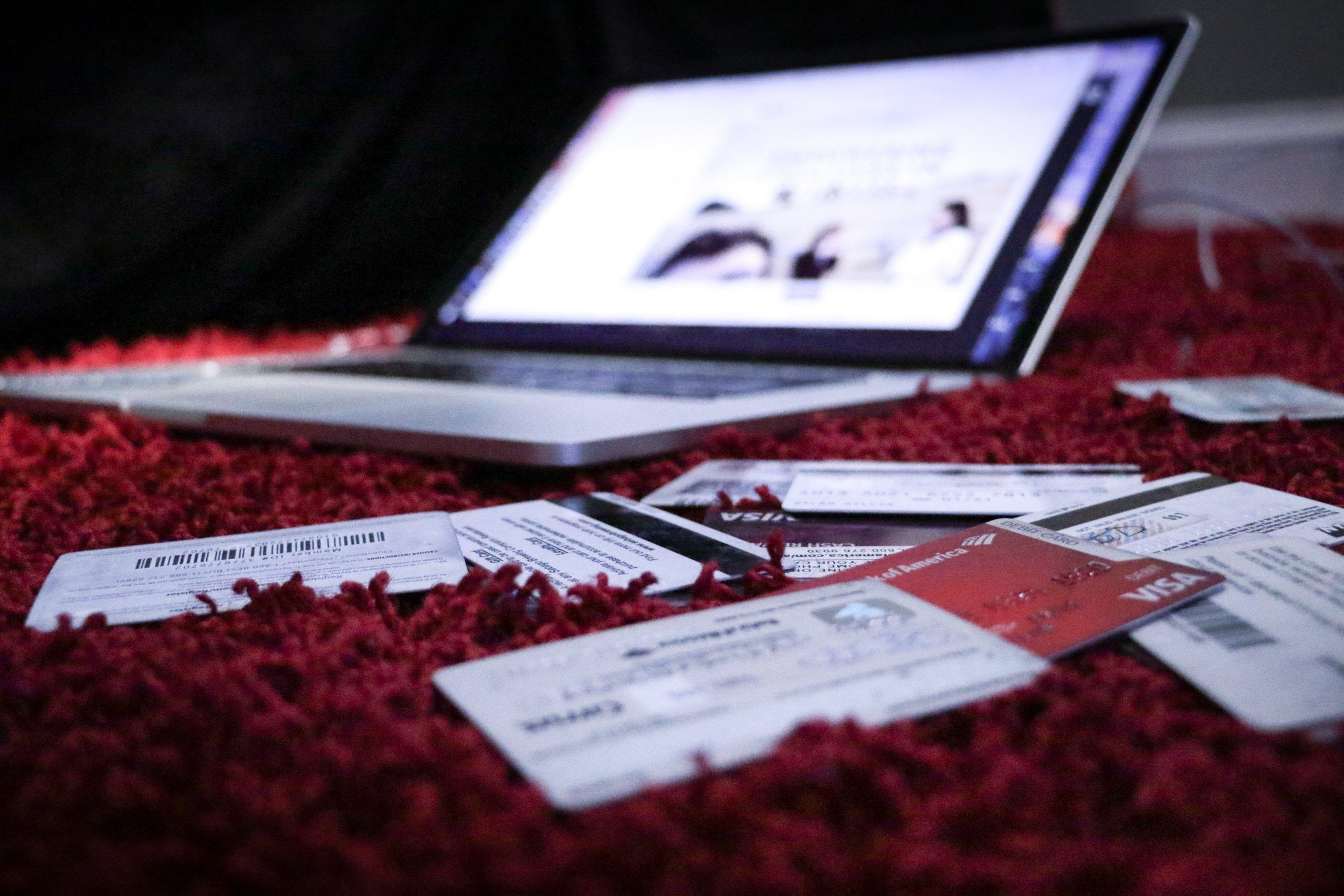 Tracing debtors in the UK
Tracing debtors in the UK is very different from locating other individuals as the subject debtors are sometimes trying to deliberately evade being traced. This can present multiple issues when attempting to trace the subject debtor's address which we will outline further in this article.
Where tracing a debtor in the UK, it is advisable to use a specialist debtor tracing agent such as Findukpeople.
This is advised as they will have experience in trying to locate a debtor or someone who is trying to evade being tracked.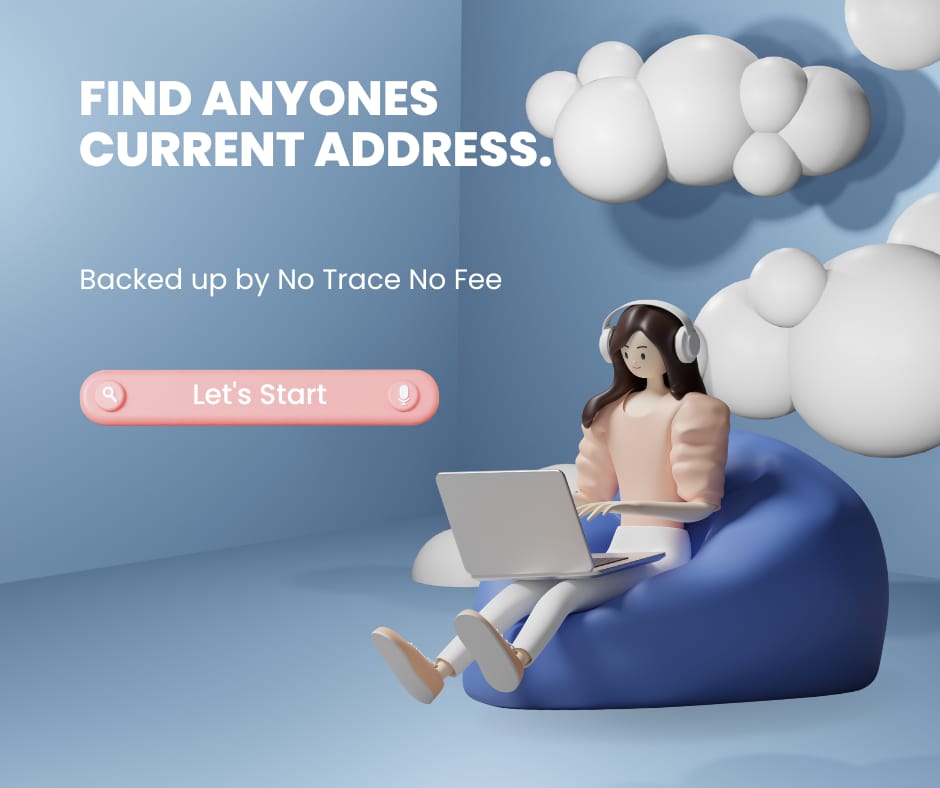 With the recent pandemic, the UK has experienced a large increase in people being placed into debt and this has placed increased volume on debt collection services. We recommend that all cases prior to issue to a debt collector or solicitor for debt recovery action are placed with a debtor tracing company to either validate the current address is still valid and correct in the alternative a new current address is sourced.
This is vital as you need to be communicating all letters and letters before action to the correct current address. This is also the case where you issue proceedings for debt recovery and is required by the court that you have issued to the correct current address so that the debtor in question has the opportunity to place a defense to the litigation action.
Subject debtors will try different strategies to avoid being traced which can include but are not limited to the following
🏠  Search for People
Use any known details and locate anyones current address – this service works Worldwide on a no find no fee basis!
Evasion strategies debtors can employ
Going off-grid
Subject debtors sometimes attempt to place all applications in a partner's name to avoid detection. Expert debtor tracing agents will be aware of this tactic and use specialist tracing software to get around this type of evasion.
Experienced debtor tracing agents will be able to employ a strategy to locate the correct current address for a debtor and will confirm the correct residency with multiple live data sets which produce a high level of accuracy in locating a debtor's current address.
Denied at door
Many subject debtors will deny at any attempt that they are the subject at the address, a specialist debtor tracing service will be able to see recent applications for credit and other applications in the subjects name at the supplied address, findukpeople.com will also be able to see the telephone bill payers name and that the line is still active and current in the bill payers name.
When instructing an expert debt tracing agent is advisable to include as much information as possible but confine this to contact and information points – we list some examples as follows which are useful for tracing debtors.
Debtors full names including middle names

Debtors date of birth

Debtors partners names

Debtors last known address

Debtors other addresses

Debtors telephone numbers even if disconnected

Debtors mobile phone numbers

Debtors email address

Debtors work details

Debtors website or business website
Use of credit agency data
When debtor tracing typically an expert debtor tracing agency will locate the individual via CRA data ( Credit Reference Agency) – this will show a link from the supplied old address to the current address which will of been formed by either a recent credit application at the new address or by the subject informing a financial institution of the new address such as telling their bank or credit card provider.
Once the debt trace agent has established the new address via a credit reference agency they will verify the supplied address via a non-credit agency supplied source – for example via a BT data feed which shows the telephone line in the new address is in the subjects name.
This is clearly an example of the process but there are many variations of how an expert trace agent will trace debtors in the UK but it shows that the process is robust and uses an accurate methodology to trace and locate debtors in the UK.
Tracing the whereabouts of a debtor
Once the debtor has been traced to a new address an expert tracing agent will provide a report and in the case of Find UK People® will show on the report the information sources they have used to trace a debtor to a current address which gives a level of confidence of the supplied trace result.
This information will include Credit Agency information such as linked addresses shown on Credit agency information from one or all of the credit agencies in the UK are;
Experian – 

Experian plc is an Irish multinational consumer credit reporting company. Experian collects & aggregates information on over 1 billion people & businesses including 235 million individual U.S. consumers and more than 25 million U.S. businesses.

 Source Wikipedia
Equifax – Equifax Inc. is an American multinational consumer credit reporting agency and is one of the three largest consumer credit reporting agencies, along with Experian and TransUnion. Equifax collects and aggregates information on over 800 million individual consumers and more than 88 million businesses worldwide. Source Wikipedia 
TransUnion – TransUnion is an American consumer credit reporting agency. TransUnion collects and aggregates information on over one billion individual consumers in over thirty countries including "200 million files profiling nearly every credit-active consumer in the United States". Its customers include over 65,000 businesses.

Source Wikipedia
We recommend for high-value debt cases that the next steps are served via an expert process server to help verify that the subject debtor is indeed at the supplied traced address and that the evasive debtor is served the document or legal notices.
Debtor tracing requires a very different tracing technique which can be more forensic and dig into the rich data sets that findukpeople.com have access to. This enables Find UK People® to deep dive into a debtor trace and will result in a positive result in tracing the debtor in the UK on most occasions.
The best way to locate a debtor
The best way to locate a debtors address is to first obtain the following information as highlighted earlier in this article
Confirmation of the debtor's full name

Confirmation of the debtor's partners name

The last known addresses of the debtor

If available the full date of birth of the debtor
With the above information points on your debtor's identity, an expert debtor tracing company will be able to locate the debtor's current residential address in just 24 hours which will allow you to proceed with a letter before action and litigation action if appropriate.
An experienced debtor tracing agency such as Findukpeople will also be able to obtain the financial status of a debtor which will show what assets and liabilities a debtor currently has. This is vital information for any debt recovery case as it will identify assets of high worth and will enhance the ability of your appointed enforcement agent to use the identified asset as leverage to get your outstanding debt paid back.
It is also very useful financial background information to have at the start of your debt collection case and to potentially save you numerous fees including court fees if the subject debtor is a "man of straw" with no assets to repay your debt back at the current time.
Sometimes it is better to wait until a debtor has re-established themselves rather than chasing after someone who has no prospect of paying you back in the short term. After all, you have up to 6 years from the time of the debt establishment plus a further extension of this time if you issue proceedings and have a judgment awarded that gives you a further 6 years to enforce your judgment.
If you have less information than listed above then it may still be possible to locate your debtor and as it is a no trace no fee debtor tracing service there is nothing to lose in using the tracking service to find a debtor's address. We would also always recommend for you to also obtain a financial background of the debtor at the same time which will go a long way to establish an informative picture of the debtor's assets and liabilities.
The recommended debtor tracing agent service is from Findukpeople as it takes just 24 hours to complete and is no find no fee.
How Debtor Tracing Works
This next section will discuss how to locate your missing debtor with some handy tips and advice on debtor tracing & debtor tracing services. If someone owes you money, it can be very frustrating if they suddenly drop off the radar and are nowhere to be found.
Fortunately, there's a solution to this all-too-common problem – using a debtor tracing company. Using a debtor skip tracing service is the quickest and easiest way to find a debtor in the UK.
The Location Problem 
If you've ever tried to locate a debtor in the UK, you'll no doubt have realized just how challenging it can be. Unfortunately, trying to find a debtor is different from trying to find any other individual since debtors are often deliberately evading any attempt to trace them. It's no wonder, then, that it can be so difficult to trace a debtor's address.
There are numerous strategies that debtors use to evade being tracked. These include going off-grid or denying that they are the subject when questioned at the door. Frequently, debtors will try to put any application that they make into their partner's name so they can avoid being detected by any debt recovery authorities.
This makes it much harder for you to track them down and refer them to a debt collection agency. Even if you do manage to track them down, you may often face another hurdle since the subject debtor will often deny their identity on the doorstep when questioned. This makes it even more difficult to recover the missing sums.
Debtor Tracing Services
Although it can be very challenging to find a missing debtor yourself, a debt tracing company like Find UK People has the necessary skills and strategies to find them. Even if the subject debtor has gone off-grid in an attempt to avoid debt recovery, an expert debtor tracing agent can use special tracing software in order to get around evasion of this type.
By employing specialist strategies, experienced debtor tracing agents can locate a debtor's correct current address, then confirm it with a number of live data sets that are extremely accurate.
Should the subject debtor then attempt to deny their identity when questioned at their home address, experienced debt tracing agents have other strategies that they can employ to get around this problem. They can see any recent credit applications or other applications in the name of the subject at the address supplied as well as the name of the person who pays the telephone bill as well as whether the line remains active.
Credit Agency Data
As a private individual, you cannot access credit reference agency data in order to locate a debtor. However, experienced debt tracing agents are able to find a debtor using CRA data.  This information shows the link between the debtor's old address and their current one that has been established by the subject debtor either making a new application for credit at their new address or by them informing their bank or other financial institution about the address at which they are now living.
As soon as the debt tracing agent establishes the debtor's new address through the credit reference agency check, they can verify the address that has been supplied through a different source, such as a BT data feed that shows that the new address's telephone line is in the name of the subject debtor.
As you can see from the above example of how the debt tracing process works, tracing agents have a wealth of tools at their disposal to find a debtor in the UK no matter how they try to evade debt collection. Thanks to the accurate methodology that debt tracing agencies use and the robust processes that they employ, they're a highly efficient and effective way to find a debtor anywhere in the country or even further afield.
What Information Is Needed
There are some useful pieces of information that a debtor tracing agency will find extremely helpful when it comes to debtor tracing. For example, some of the details that they may require to include:
Confirmation of the full name of the debtor include any middle name

Confirmation of the name of the debtor's partner

The last known address at which the debtor was residing

The debtor's full date of birth

Any other addresses that the debtor has lived at

The telephone numbers of the debtor, even if they are now disconnected including their mobile number

The email address of the debtor

Work details for the debtor

The business or personal website of the debtor
When the debt tracing agency has the above information about the debtor's identity, they can quickly get to work locating the current address for the debtor. Once they have done this, you will be able to proceed in sending a letter before action, then taking litigation action should it be appropriate.
Even if you don't have all of the information above at your disposal, it's often still possible to find a debtor. If you choose a no trace no fee debtor tracing service such as that provided by Find UK People, you've got absolutely nothing to lose.
A Debtor's Financial Status
Another helpful thing that a debtor tracing agency can do that you cannot do yourself as a private individual is to find out the debtor's financial status. This will let you know all of the debtor's current liabilities and assets. In any debt collection case, this kind of information is absolutely vital since it identifies whether they have any high-value assets. This makes it easier for the enforcement agent that you then appoint to use that asset as a form of leverage so you can recover your outstanding debts.
Another reason why it's helpful to have some up-to-date financial background details before you begin the debt collection process is to save yourself court fees and other costs should the debtor have no available assets with which to pay back to debt at the present time.
In such cases, it's often better to wait for a while until the debtor has begun to re-establish themselves instead of chasing them for money that they don't have right now. You can wait for as long as six years after the debt was established to issue proceedings and then a further six years after the awarding of a judgment within which to enforce it. This means that there's no rush in the short term.
What Happens Next
When the debtor tracing agent has traced your debtor to their new address, they supply you with a report. This report will show you all the sources of information that have been used to find the debtor and their current address so you can feel completely confident in the result of the trace. The report also includes the credit agency information including linked addresses. This data may have come from one or more of the UK's credit agencies including:
Once you have the report, it's recommended that you use an expert process server for the next step – verifying the subject debtor really lives at the address supplied in the report and also that they are served with the legal notices or documentation. This is especially important of the debt case is of high value.
Why Use Find UK People
If you've ever tried to locate your missing debtor on your own, you'll be all too aware that it isn't a simple process. As a private individual, you simply cannot access the data that you need to find the address information you're seeking. This is why using a specialist debtor tracing service like the service from Find UK People is paramount.
Tracing debtors require highly specialized tracing techniques that are more forensic, digging into data sets that only specialist debtor tracing agencies like Find UK People can access. This allows us to dig deeply into the trace a debtor has left behind and, on the majority of occasions, yield positive results in tracing UK debtors.
There are several debtor tracing agencies out there today, however, we believe that here at Find UK People we offer a truly exemplary service. Our service is efficient, compliant, and rapid, making it the perfect solution for tracing any debtors nationwide that you need to locate. Our online debtor tracing system has a user-friendly interface while our team of investigation partners is able to access links to addresses that have been taken from credit activity details and databases.
We have made significant investments in the live technology that we use to trace debtors, and this allows us to find 99% of the debtors with overdue payments that we receive instructions to locate within just seven days of being instructed. Furthermore, our cutting-edge technology is enhanced by our expert team of highly experienced investigative debtor tracing agents.
With our prices starting at just £49 excluding VAT, our service represents amazing value for money. We even offer a no trace no fee service with results available in just 24 hours, so you'll have nothing to lose by choosing us.
Why do you need a specialist
Do you need a specialist for debtor tracing?
Find UK People® is a specialist debtor tracing agency and indeed we specialize in tracing services and tracing services only. We do not bolt on other services and we try to innovate in the tracing market to bring solutions to a stale and unregulated market.
One of the biggest problems that have recently come to light is the "denied at door status" for debt recovery cases. Let me explain, where a debtor is traced by a tracing agent to a current address and the judgment and enforcement uses that supplied address, by the time the enforcement agent arrives there have been numerous notifications and letters to pre-warn the debtor. As such some debtors being forwarned initiate a deceptive tactic of denying at the door that the subject is resident, for example:
Producing false or fake ID documents

Using a partner to deny the subject lives at the address

Using a friend or flatmate to deny the status
With the recent bad press where enforcement agents have pressed third parties and in light of recent legislation enforcement agents are wary, and rightly so, of pressing the third party and tend to return the case for rechecking. But in 99% of cases, the recheck transpires to be the correct subject at the correct and current address and the subject has been denied at the door.
Find UK People® has a new innovative solution where we will supply with a current address the current pictures for the subject and the subject's known partner which can be passed to an enforcement agent or bailiff to help avoid the denied at door status.
As the old saying goes a picture paints a thousand words.
Debtor tracing is a major issue for businesses and individuals alike. When someone owes you money, it can be frustrating and stressful trying to track them down and recover your debts. In this article, we will explore the one big problem of debtor tracing in the UK and how you can overcome it.
The one big problem of debtor tracing is that debtors often try to avoid being found. They may move from place to place, change their phone numbers, and use fake names to avoid detection. This can make it difficult to track them down and recover your debts.
Fortunately, there are several steps you can take to overcome this problem and increase your chances of tracing your debtors.
Start with what you know
The first step in tracing a debtor is to gather as much information as possible about them. This may include their full name, date of birth, last known address, and any other details you can remember. You can also check your records and contact any mutual acquaintances who may have information.
Use online resources
There are many online resources available that can help you trace debtors in the UK. Websites like 192.com, Electoral Roll, and Companies House can provide valuable information about individuals and businesses. You can also use social media platforms like Facebook and LinkedIn to search for debtors and connect with mutual acquaintances who may have information.
Use official records
Official records, such as court records and credit reports, can provide valuable information about debtors. You can search for court records online through websites like the Ministry of Justice and use credit reference agencies like Experian and Equifax to obtain credit reports on individuals and businesses.
Hire a professional tracing agent
If you have exhausted all other options, you can consider hiring a professional tracing agent. These agents specialize in tracing debtors and have access to a range of databases and resources that are not available to the general public. They can also conduct field investigations and surveillance operations to locate your debtor.
Consider legal action
If you are unable to locate your debtor through other means, you can consider taking legal action. This may include obtaining a County Court Judgment (CCJ) or issuing a statutory demand. If you are successful in obtaining a CCJ, you can use bailiffs to enforce payment of the debt.
In conclusion, debtor tracing is a major issue in the UK, but with the right approach, it is possible to overcome the one big problem of debtors trying to avoid being found. Start by gathering as much information as possible and using online resources and official records to search for your debtors. You can also consider hiring a professional tracing agent or taking legal action. Remember to remain persistent and tenacious in your efforts to recover your debts.
Is A Debtor Worth Chasing
It is hard to point out anything that has not fallen victim to the COVID-19. From health challenges to social and economic disruption, the pandemic has thrown millions of people to a new unknown. Businesses big and small are grappling to stay afloat in the market as the pandemic has caused a significant impact on their business cash flow and operations.
The result: a cash-strapped period for everyone. Consumers are having a hard time paying for goods and services. Consequently, it affects the ability of a business to deal with its debts. As a creditor, consider the commercial viability of debt before pursuing its recovery.
Failure means risking pursuing a bad debt, only to find out that the debtor does not have any assets worth seizing. So, is your debtor worth issuing court proceedings? Is chasing after the debt worth incurring the cost of pursuing a County Court Judgment (CCJ)?
Before spending your money or time to take legal action against a debtor for recovery, take these factors into consideration.
Prospects of Winning the Claim
Your chances of winning a small claims court proceeding are high if there is enough evidence to prove that the services or products you provided were of excellent quality and standard. You should also present valid invoices to show the transaction that took place.
In most cases, your client may counter-argue that you did the job but did not deliver as specified. This is where you need to have a record that proves that the service you delivered was perfect with no error.
It would be best if you have picture evidence that you could present to the court or have a credible witness that could help your case. To increase your chances of success, do not fail to attend the small claims court.
Winning a small claims court and receiving a judgment does not guarantee that you will receive your money back. You have to get a lien of the debtor's property or garnishment of their wages or some other enforcement action to recover.
Debt Collection Costs
Your first consideration before collecting debt should be your return on investment (ROI). How much will you incur? What are some collection difficulties you may encounter?
If you choose to work with a debt recovery agency, you may end up paying a sizeable amount as payment for their services. Some take as much as 50 per cent of the collected debt. Most debt collection agencies work on a contingent basis hence this does limit risk somewhat. Your effort may come to nothing if the debtor is not able or refuses to pay you back at this stage.
Your options may then be limited, it is therefore very important to know how much you may have to spend and equate it to the value of the claim.
It may not be worth it to pursue a debt if the cost you incur is more than the debt. A solicitor can guide you on the importance of considering cost before making a claim on the debt.
Will You Receive your Money Back
The first step towards getting your money back is getting a CCJ. But what happens if the debtor refuses to pay you back voluntarily?
Well, enforcing a judgment is not a rosy process. It can be difficult, time-consuming, and even costly. You may end up finding yourself in a game of cat and mouse with your debtor.
Still, there are ways the court can help you enforce the Judgment. You can request:
This is an official document that gives court bailiffs the authority to seize the goods of the debtor from their home or business and sell them at an auction. The debtor will eventually have to pay the fee you use together with what they already owe.
A bailiff drafts a letter to the debtor asking them to pay the debt within a certain period. If the debtor cannot meet the requirements, bailiffs can only resort to taking their goods away.
The courts rely on the address you issue belonging to the debtor. The success rate of making a collection increases when you present a correct address. If the first visit by the bailiff turns up empty-handed because of a wrong address, you can request a warrant once you track down the debtor's new address.
A debtor can request for the suspension of the warrant when they make an offer of payment.
You can present an attachment of the earnings order to the debtor's employer. It details the amount to deduct from their earnings and send to a collection office. You will then receive the amount. You may have to pay a certain fee to receive the earnings order. However, the fee is added to the total amount of debt.
The debtor has to either pay the total debt or provide the court with their statement of means. A court officer decides how much to deduct from the earnings of the debtor. The court may exempt a debtor from an earnings deduction if they receive a low wage.
You can suspend the order if you do not want the court to contact your debtor's workplace. If your debtor is self-employed, a company, or an unemployed person, the court can order the debtor to pay directly to you.
You can request the court to issue a third-party debt order that freezes the money in your debtor's bank accounts. The court orders the use of the money in your account to clear your debt balance. The process is risky since the debtor may make a withdrawal from their account if they get a gist of what you intend to do.
However, the bank only notifies them about the freeze after it has gone into effect, preventing them from withdrawing their money.
You also have to know the right time to turn in your application. If the court order arrives a few days ahead of the defendant's salary payment, then the freeze does not apply to the money that comes in afterward.
You can request a charging order to stop a debtor from selling their assets without first clearing their debts. While you may not get your money if you do not end up making a sale, you can ask the court for an order for sale.
Legal Implications
There are laws that protect debtors from unlawful money collection practices. Basically, the law prohibits practices that may appear to be harassment.
Some of these practices include the use of foul language, calling the debtor frequently, or bad-mouthing them in the community. Consult with a lawyer and review your local laws before pursuing any debt to avoid getting in trouble.
If you are unsure whether it is worth it to pursue a client over an unpaid debt, you can seek professional help from a solicitor. Though it will cost you, it will be beneficial to you in the long run.
A lawyer registered with the Law Society can advise you on the legal strengths and weaknesses of your case and give you helpful insights depending on your situation.
What is the Solution
Is a debtor worth chasing or indeed tracing is a question that is ever more important in 2021 for some reasons that we will expand on in this blog article.
There are firstly the questions around what is a debtor's true financial picture, information is power in debt recovery and this is something that needs to be answered in the first stages to formulate the correct collections strategy.
Financial Background
So many times a creditor will chase a debtor without knowing if the subject is a "Man of straw" or a "Man of means". This really is not an informed method of recovery and normally results in no collection of the outstanding debt. The details around a subjects wealth and means can be sourced by requesting a financial background check
The pre-sue report or financial background report is the best due diligence one can perform to recover a debt.
The financial background check from findukpeople.com will outline major assets the subject has for example house or land assets in the UK and indeed give a picture as to the subject's current credit information in terms of CCJ´s and outstanding credit commitments.
Once this check has been conducted you start to obtain far more leverage over a debtor in terms of knowing what the reality is and what is going to be appropriate action and whether it is cost permitting. With the rise in court fees and enforcement fees, it is far wiser to know what the reality is not only to save on cost vs success but also it will enable one to choose the correct and most effective enforcement method based on the true informational picture of the subject.
Of course, there is the old school train of thought that even if recovery of the sum is not viable the process for some is "retribution" enough, for example making a subject debtor bankrupt where no major assets lie the creditor knows that they stand to recover zero and be burdened just with cost but it will have a huge impact on the debtor in terms of lifestyle and hassle. I suppose another question would be "is worth it" just financial or is "revenge" of a debt not being paid also a valid point for a creditor.
Is it worth chasing a debt?
I would normally advise that ROI is the best policy, if you can recover because there are major assets currently or over the next 5 years there is a chance that assets may start to appear then it is worth pursuing the debt via the courts and enforcement when appropriate. I say in the future as one can make an informed judgment call on it, for example, if a debtor is out of work currently but has a history of very well paid jobs one could argue over the next 5 years that they will probably have another high paid role, making it worthwhile to pursue. Yes, no immediate repayment of the debt but investing in the future possibility is always worth it in my mind.
The key takeaway is information is key to any debt recovery process and being armed with key information about a subject debtor is key to recovery – this key information is easily obtained via a financial background report.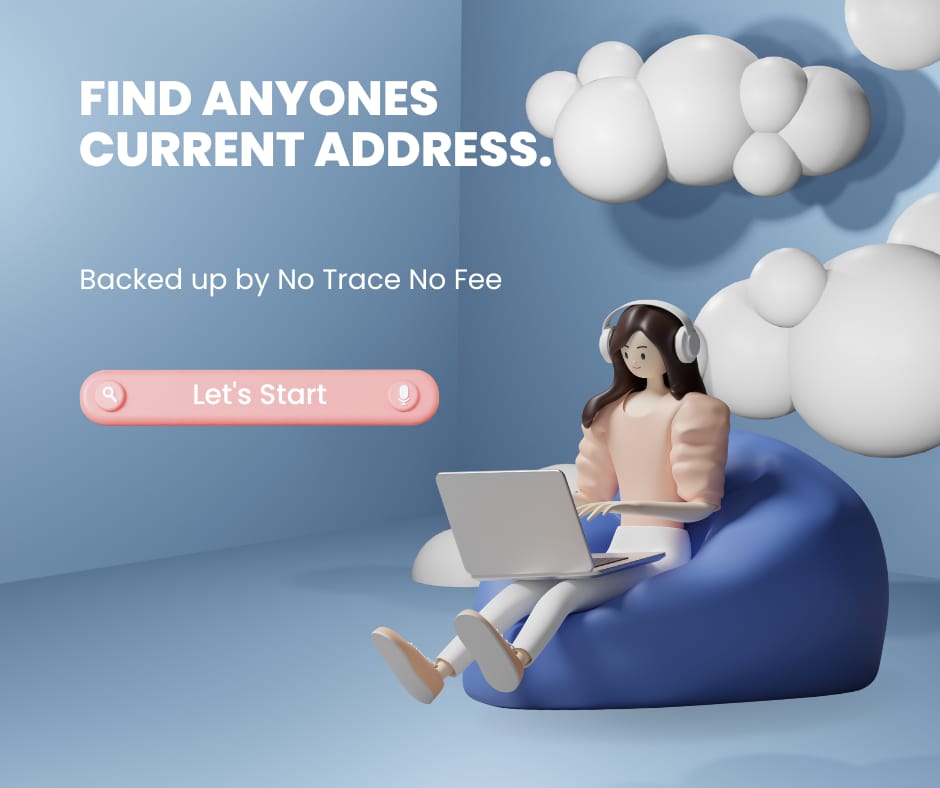 Editors note: Original article was written on 9th June 2017, the article has been updated in April 2023