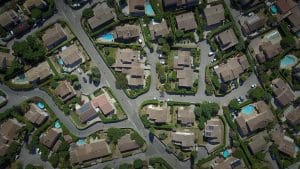 Introduction
Why use a trace agent
This article will cover the subject of why use a trace agent and when to use a tracing agent. There are a number of situations in life where you may find yourself wanting to find someone who you cannot track down yourself. Whether that's a witness, to investigate missing people, locate long-lost loved ones, or a debtor. Of course, we all have a few basic methods of finding people that we employ ourselves. Searching their names on social media for example or trying to find them through the electoral roll. Taking a look through the telephone directory.
But if your own methods have been exhausted, you may feel at a loss as to where you can find them or how you can reach out to them. This is where a trace agent can come in useful, helping you to achieve your goal of finding the person (or people) you're looking for!
Why You Might Want to Find Someone
As we've briefly noted, there are a number of different reasons you might want to find someone who isn't all too easy to contact. When people think of tracing agents, they tend to think of services that people use to find long-lost relatives in a bid to reconnect. This, of course, is a service that a tracing agent can help you with. But there are many other reasons you might use a tracing agent as well.
You might be waiting for a will to come out of probate, but this can't be done until a certain beneficiary listed in the will is found. Tracing agents often find themselves locating beneficiaries of wills. You may need freeholder tracing to find an absentee freeholder or you might be interested in tracing debtors who owe you money and are avoiding you. The potential reasons are countless!
The Problems with Traditional Means of Finding People
If you've encountered issues using any of the above-mentioned means of finding people, you're not alone. Countless people find that these options are limited and don't often deliver the results that they're looking for. Why?
Read on to find out.
Social Media –

believe it or not, not

everyone

has social media. Plus, it can be difficult to access people through social media, as many people have private profiles, or messages from people they're not connected with maybe filtered into "other messages" folders that aren't checked regularly.
The Electoral Roll –

often, the electoral roll is out of date. They're not updated regularly and increasing numbers of people are choosing to not have their personal information publicly available on the electoral roll. Often, names and addresses on the electoral roll can be

over several years

out of date.
Telephone directories –

 again, telephone directories are often out of date. Nowadays, few people add themselves to the telephone directories or fail to update their information on telephone directories. So, again, the information isn't all too useful.
Why use a trace agent?
So, you're struggling to track someone down. This is where a trace agent can really help you out. But what exactly is a trace agent? Well, put simply, a trace agent is a specialist in tracing people and finding people. At the end of the day, we all leave countless traces of where we've been and how to get in touch with us.
Every time we pay a bill, use credit, spend money using a Credit card, make a purchase online to a new delivery address, we leave a mark of where we've been. A trace agent will have a worldwide network of datasets, a variety of specialist tracing tools, and a whole lot of expertise that can come in particularly useful when it comes to finding the people you're looking for. Professional tracing agents will provide a professional and cost-effective service with fast GDPR compliant results. If someone's making themselves particularly difficult to find, a trace agent could be your only solution!
Why Use Find UK People?
Of course, there are a number of different trace agents out there. So why use Find UK People? When it comes down to it, we have extremely high success rates. Currently we lead the tracing industry with success rates of 98% These success rates are applicable to finding people around the world, not just in the UK alone. What's more, we turn around results in just 24 hours.
We achieve this through our unrivaled data access and a team of highly trained and experienced tracing analysts. But that's not where our service ends. Here at Find UK People, we know that, more often than not, people who are searching for someone who's making it difficult for them to be found are pretty stressed. You may be feeling overwhelmed, disheartened, under pressure, frustrated or any one of a variety of other emotions.
Our professional tracing staff are accustomed to this and will do their utmost to help relieve your pressure and lift a weight from your shoulders.
How It Works
Ready to get started and locate that missing person? Using Find UK People is simple and straightforward. All you have to do is complete a short order. Then, make a payment. We use secure payment processors PayPal, Stripe, or Wepay. You will be able to pay via Paypal, Credit or Debit card, or, alternatively, we support Apple Pay & Google Pay if you're looking for a quick, one-click checkout experience on your smartphone.
You will then receive a VAT email receipt through your email address. Don't worry. If we can't trace the person, you won't be charged. You only pay for successful traces. You will then receive your trace in just 24 hours! The maximum amount of time we'll take to deliver a trace is seven days. That's fast results!
Offer
Get 20% off with discount code BUY20 – Claim it now
Resources
Get financial background information
Verify any persons current address
Obtain pre-litigation information