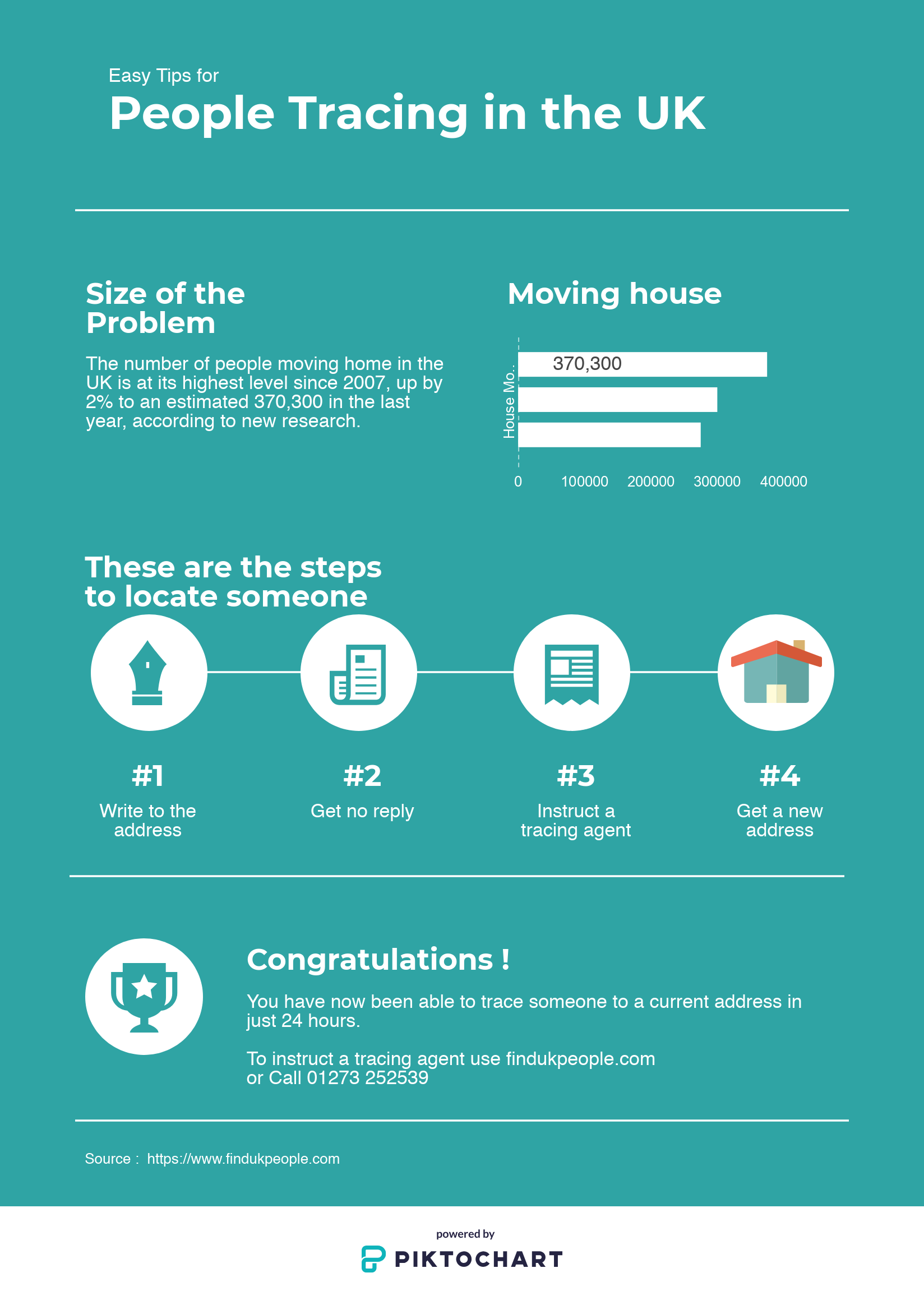 People Tracing with a 98% Success
Learn about people tracing in the UK. If you need to locate and trace people in the UK we recommend to use the leading people tracer service from findukpeople.com. They have a leading people tracing success rate of 98% and complete most people traces in just 24 hours on a no trace no fee basis.
Find UK People® are a highly respected people tracing agency with an unrivalled success rate and turnaround time for finding and locating people in the UK or across the Globe if required. Leveraging open source techniques layered with credit agency data sets, the results are a industry leading 98% success rate at finding peoples current address.
People tracing results from the Find UK People® team are delivered in just 24 hours which is not the tracing industry standard tracing turnaround of 30 days. The difference in tracing service levels when compared are very apparent.
Offer
Get 20% off with discount code BUY20 – Claim it now
Resources
Get financial background information
Verify any persons current address
Obtain pre-litigation information