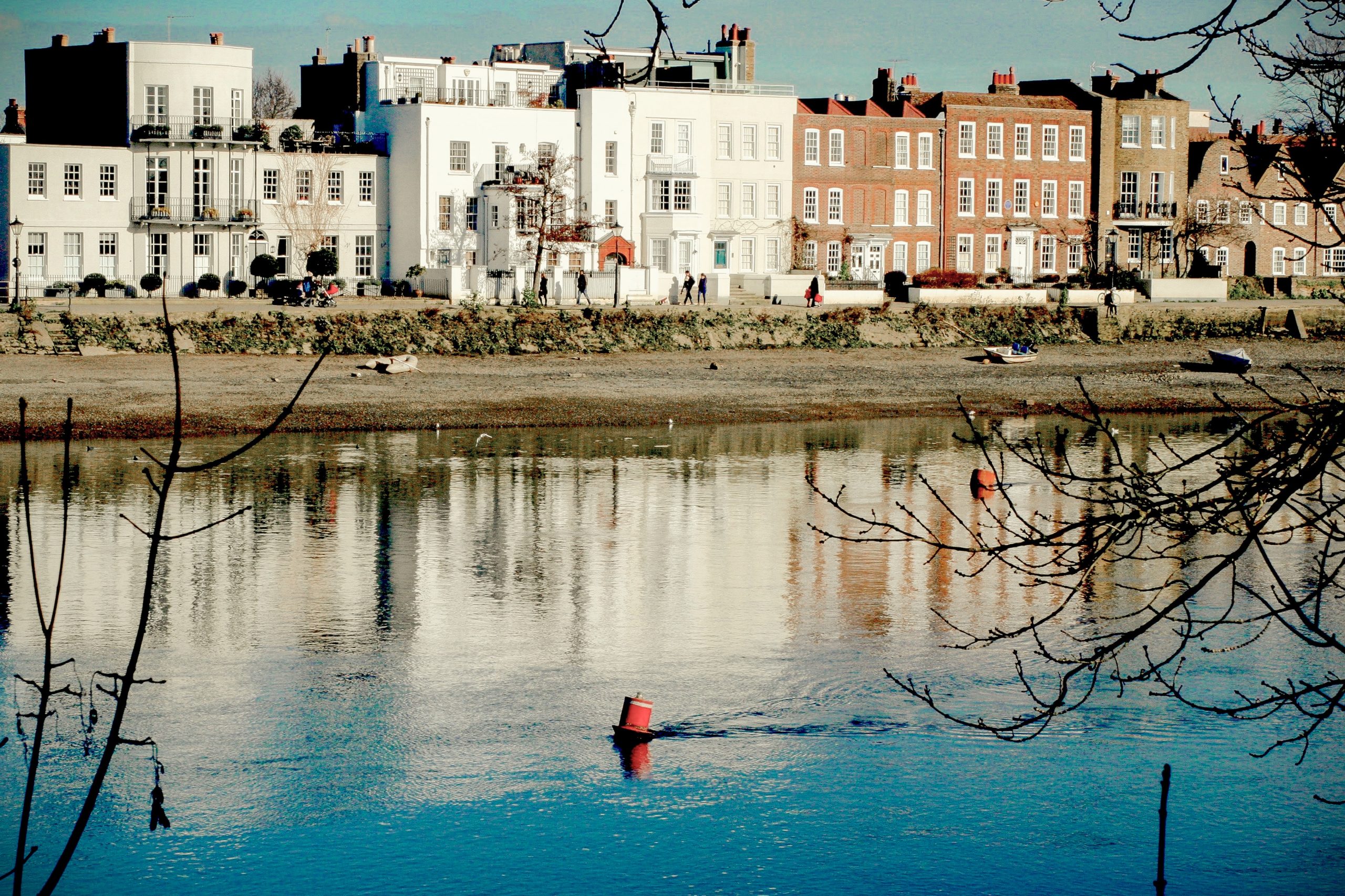 How to Find Someone's Address
Do you want to know how to find someone's address?
To find peoples address in the U.K. or across the globe it can be a difficult task if you do not have access to the right data to obtain a current address. In the U.K. registered tracing agents have access to Credit Reference agency datasets which make the task of obtaining someones current address far easier for them versus a member of the General Public.
Do you need to locate someone ?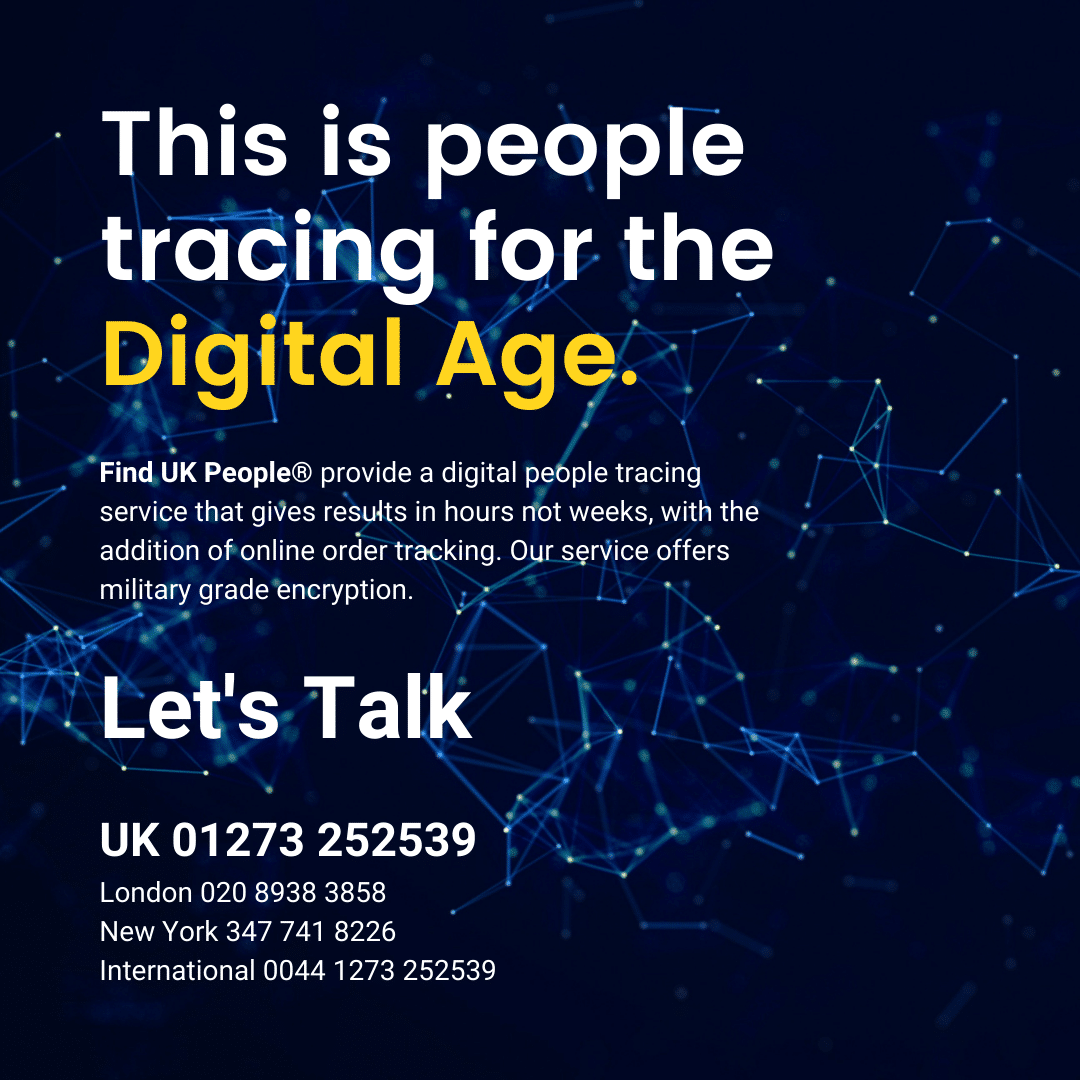 This data access and in turn more robust data environment for finding people is because a credit agency dataset allows for recency markers which indicate when a person was last residing at a given address. For instance a recent credit application or bill payment at an address shows a indication that the subject is resident at the address at a given time and normally these are very accurate as they are over the last few weeks which demonstrates current or recent residency.
This is why it is wise to choose a registered tracing agency such as Find UK People® to locate a person current address as the people finder agents will be able to access accurate and up to date data from Credit agencies and other verifiable sources which will locate and confirm a current residential address.
Claim your FREE e-book ⬇
Introduction
In this blog we will run through some of the areas which help a tracing agency obtain a current address and how you can locate helpful information to locate the persons current address with ease. We also summarise some of the available free sources to find peoples addresses in the U.K. and the pitfalls to be aware of with some of these data sources .
We also run through how to verify an address is current and up to date once you obtain an address.
Choose the right Tracing agents
Choosing the right people tracing agency is paramount as these are the people who will conduct the people trace for you and obtain the current address for the person that you are looking for, make sure of the following when selecting an agency
Make sure they are registered with the Information Commissionaires Office
Make sure they have professional indemnity insurance
Make sure they have numerous, verifiable reviews on a independent testimonial site such as TrustPilot
Make sure that you can pay by Credit card or Paypal to have a third party guarantee of a payment
Make sure they operate a no trace no fee policy with no hidden fees
Make sure they have secure data systems and their website is up to date with SSL protection (padlock in top URL)
Make sure they have a clear GDPR policy and its displayed on their website

Choose an agency that specialises in just tracing people, a specialist will be better than a jack of all trades

Make sure they can complete your trace in a timely manner ie 7-10 days

Make sure they have no hidden charges, better to pay a fixed fee and that it is
It is very important that you select the right tracing agent as there are considerations outside of will they trace the correct address such as
How will they locate the person I am looking for?

What data sources will they use and are they GDPR compliant?

Will the agency store and delete the tracing data in a compliant manner?
There are many issues around selecting the best people tracing agent as there are many one man bands in the UK and it is estimated that there are over 10,000 private investigators and tracing agents in the UK.
Consider this along with the fact there is no licensing requirements and hence anyone can setup as a specialist who actually has no training or specialisation in tracing people.
If you need a compliant tracing agent that ticks all of the requirements then there is one choice we recommend which is Find UK People®
How to Find Someone's Address
Here is a list of the ten information points that help to locate someone in the UK to a current address
Full name of the person that you are looking for

Date of birth of the person you are seeking

Any and all old addresses of the missing person

Any old telephone numbers even if they are now disconnected

Any old social media profiles

Partners names and old addresses

Any old or current pictures as there is now technology for facial matching

Workplaces with name of employer

Relatives names

Any relatives addresses
How to Find Someone's Address for Free
There are many open source information sources to conduct address tracing (to find peoples address) on but there is one issue which is the recency of the data. As an example the electoral roll data that services such as 192.com utilise can be very historic and risks being out of date. One can look at the supplied address for someone and it is not uncommon for the address to be 5 years out of date on a service such as this.
This tends to be a common theme on free or low cost access tracing platforms for people finding, they can be used for people that have not moved in a long time but for an accurate people tracing solution it is just not data that is accurate for confident people tracing.
We list some of the free sources for people finding but please approach these with caution
Accurate people tracing to find peoples current address can now be completed for £45 plus vat on a no trace no fee basis with Find UK People® and the service takes just 24 hours to complete.
At this pricing it is so much easier to pay the small amount to accurately trace someone than take the risk with inferior people finder services.
How to verify a supplied address
There are several ways to verify a supplied address, tracing agents will use a variety of data sources and layer these data points to provide an accurate people trace and normally this results in a very accurate supplied current address. Once this has been supplied you will need to verify the address is current and the correct person you are looking for lives at the supplied address, you can complete this with he following steps
Use a process server to deliver documents and verify the person lives at the supplied address

Use a recorded delivery service with signed for receipt – less expensive but not as robust

Attend the property and verify yourself – only recommend in non contentious cases

Send a letter and await a response
We would always recommend the use of a professional process server in most cases as it will verify the person lives at the address by physical attendance and the affidavit they can swear to that can be used in evidence in any court proceedings.
Anything less than this runs substantial risk and is not the right course of action in most circumstances, of course every case is individual and you will be the best person to know what is warranted.
If you need to find peoples address in the UK the preferred choice is Find UK People®
Offer
Get 20% off with discount code BUY20 – Claim it now
Resources
Obtain financial background information
Obtain pre-litigation information