Introduction
Cowboy builders, dodgy builders and bodge tradesmen have been a persistent problem in the UK's construction industry for many years. These rogue traders are known to take advantage of homeowners by charging exorbitant fees and failing to deliver on their promises. They often demand payment upfront and then disappear without completing the work requested. This has left many homeowners feeling frustrated, financially drained, and without a resolution to their construction issues.
👷  Search for a Tradesman's Residential Address
Use any known details and locate a tradesman's current address – this service works on a no find no fee basis!
According to recent statistics, the issue of cowboy builders in the UK has become more prevalent in recent years. Research conducted by the Federation of Master Builders (FMB) found that nearly 75% of builders in the UK had been approached by potential clients who had been left with incomplete or substandard work by a previous contractor. Additionally, a survey conducted by the consumer advocacy group Which? found that one in five homeowners had experienced problems with their builders, with 54% of those issues relating to quality of workmanship and 25% relating to issues with the payment process.
The Complexity of Home Renovations and Unforeseen Costs
Navigating the realm of property renovation poses a diverse array of challenges for British homeowners. Surprisingly, a mere 24% of homeowners elect to enlist professional assistance in their renovation endeavors, as highlighted by recent research. However, delving deeper into the study's findings, an astonishing 56% of these homeowners revealed grappling with subsequent financial burdens attributed to the havoc wrought by unscrupulous cowboy builders.
Limited Professional Engagement: In an intriguing twist, a mere quarter of British homeowners opt for professional intervention when embarking on their renovation journeys. This decision often stems from a desire to cut costs or a belief in their own DIY capabilities.
The Unforeseen Aftermath: Delving into the experiences of those who dared to renovate, the study unveils a stark reality. An overwhelming 56% of homeowners were compelled to confront the aftermath of their engagement with cowboy builders. These unsavory operators not only disrupted the envisioned renovation process but also left homeowners grappling with subsequent financial burdens.
Counting the Costs: The financial repercussions of cowboy builders' actions are alarmingly evident. Among those who were unfortunate enough to encounter the chaos caused by unscrupulous operators, a significant 11% were forced to spend an additional £500-£749 to rectify the damage.
These figures underscore the challenges faced by homeowners who set out with the intention of enhancing their living spaces. The allure of cost-saving measures often blindsides homeowners to the potential risks associated with entrusting their properties to unqualified and unscrupulous individuals.
In this shifting landscape of property renovations, homeowners must weigh the potential pitfalls against their cost-saving motives. Perhaps the key lies in a more prudent approach – one that balances the desire for cost efficiency with the recognition that professional expertise can ultimately save homeowners from the burdensome aftermath of cowboy builders' actions.
One of the most common tactics used by cowboy builders is to demand payment upfront. In many cases, they will ask for a large deposit or full payment before any work has even begun. This leaves homeowners vulnerable to the contractor disappearing with their money, leaving them with no completed work and little recourse for getting their money back.
Unfortunately, even when homeowners do take measures to protect themselves by requesting written quotes, contracts, and insurance certificates, cowboy builders can still find ways to exploit the system. For example, they may provide fraudulent documentation or make false promises to gain the homeowner's trust.
Another issue with cowboy builders is that they often lack the skills and expertise required to complete complex construction projects. They may cut corners, use substandard materials, or fail to follow safety regulations, putting the homeowner's safety and wellbeing at risk. In some cases, cowboy builders may even cause damage to the property they are working on, leaving the homeowner with even more costs to bear.
To combat the issue of cowboy builders in the UK, there are several steps homeowners can take to protect themselves. Firstly, it is essential to do research before hiring any contractor. This includes checking their credentials, reviews, and references. Secondly, homeowners should always obtain written quotes and contracts that outline the scope of work, payment terms, and timeline for completion. It is also recommended that homeowners pay in installments rather than upfront. This ensures that the contractor has a financial incentive to complete the work on time and to a high standard.
Finally, homeowners should consider using a professional trade association to find reputable builders. The FMB, for example, provides a directory of vetted and approved builders who adhere to strict standards of workmanship and customer service. This can provide peace of mind to homeowners, knowing that their construction project is in good hands.
In conclusion, cowboy builders continue to be a significant problem in the UK's construction industry, causing financial and emotional distress for homeowners. To protect themselves, homeowners must be vigilant in researching and vetting potential contractors, obtaining written quotes and contracts, and paying in installments rather than upfront. By taking these steps, homeowners can help prevent themselves from falling victim to rogue traders and ensure that their construction projects are completed to a high standard.
Taking a cowboy builder to court
When you have encountered a cowboy builder and either they have run off with funds without completing the job or have just botched the job you will need to seek redress via the court system.
Before issuing legal proceedings it is best practice to verify that any address for the subject builder is the correct and current address. On many occasions where a builder has had the intention to "rip off" the client the supplied address is incorrect and has been supplied to put the client off tracing the current true address for the rogue builder.
If you've fallen victim to a cowboy builder in the UK and they've failed to complete work you've paid for, you may be considering taking legal action against them. While this can be a daunting prospect, there are steps you can take to protect your rights and seek justice.
How to take a cowboy builder to court in the UK
The first step in taking a cowboy builder to court is to gather evidence of their wrongdoing. This may include contracts, invoices, receipts, correspondence, and photographs of the work that was completed (or not completed). You should also document any attempts you made to contact the builder and their responses.
Before taking legal action, it's important to get legal advice. A solicitor can advise you on the strength of your case, the likelihood of success, and the costs involved. They can also help you prepare your case and represent you in court if necessary.
Contact Trading Standards
If you suspect that the cowboy builder has engaged in fraudulent or criminal activity, you should contact your local Trading Standards office. They can investigate the matter and potentially bring criminal charges against the builder.
Before going to court, you may want to consider mediation. This involves a neutral third party facilitating a discussion between you and the builder in an attempt to reach a settlement. Mediation can be less costly and time-consuming than going to court, and it may also result in a more satisfactory outcome for both parties.
If mediation fails or is not appropriate, the next step is to take the matter to court. The most common option is to use the small claims court. This is a simple and relatively inexpensive way to settle disputes involving amounts up to £10,000.
To make a claim in the small claims court, you need to complete a claim form and send it to the court along with a fee. The court will then notify the builder of your claim, and they will have the opportunity to respond. If they do not respond, you may be able to win the case by default.
For claims over £10,000, you will need to take the matter to the County Court. This can be a more complex and costly process, and it's advisable to seek legal advice before proceeding.
If you win your case, you'll need to enforce the judgement. This may involve obtaining a County Court Judgment (CCJ) against the builder, which can affect their credit rating and make it difficult for them to obtain credit in the future. You may also need to take further legal action to recover the money owed.
In conclusion, taking a cowboy builder to court in the UK can be a stressful and time-consuming process. However, by gathering evidence, seeking legal advice, and considering mediation before going to court, you can increase your chances of success. If you do decide to take legal action, it's important to be prepared for the costs involved and the possibility of enforcement action.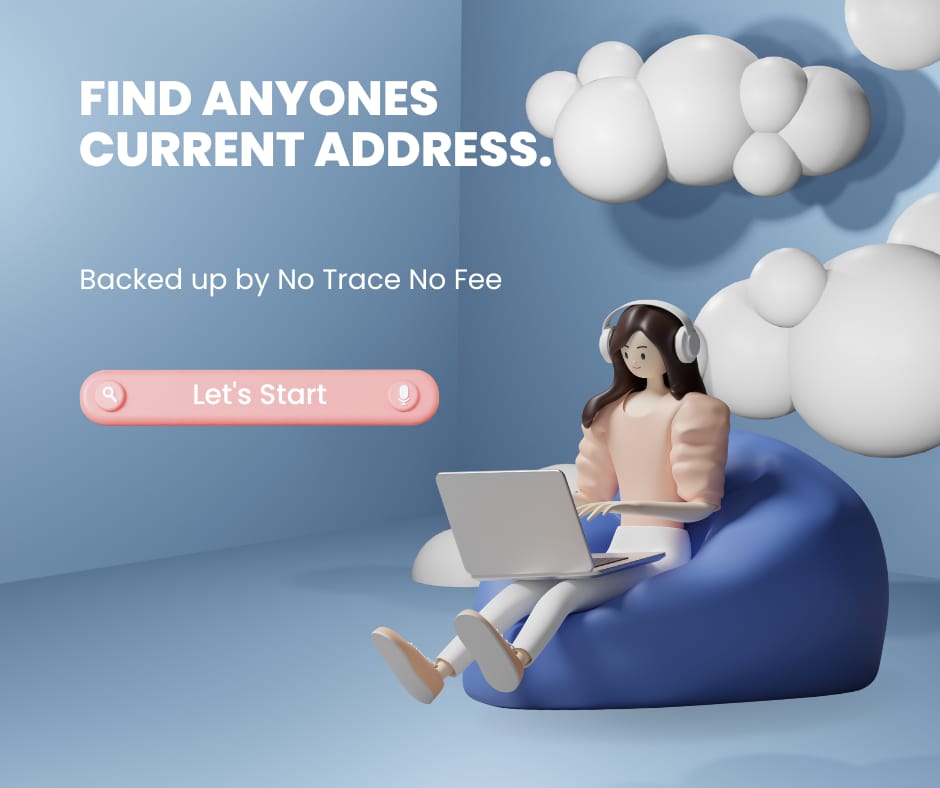 Get your data right
Where an address has been supplied that is not current it becomes very important to supply an expert tracing agent such as Find UK People with the following information points which will help in the location of a current address for the subject
Trading names

Website addresses

Mobile numbers

Landline numbers

Full name

Date of birth

Ltd company details

Sole trader details
Find UK People® have systems that can reverse search many information points and provide a registered address from that information point, so for example a builder takes pay as you go phone but subscribes to a service using that phone, such as a quote, and that data is shared with us compliantly, then we have an address to start to investigate.
On many occasions we have traced the current correct address of a "Cowboy Builder" and it normally transpires the address the client has been given is not the subject's true current address.
An expert tracing agency such as Find UK People® has a success rate for people tracing of 98% and all of our tracing services are no trace no fee and will be completed in just 7 days allowing you to proceed with legal action.
👷  Search for a Cowboy Builder's Residential Address
Use any known details and locate a Cowboy builders current address – this service works on a no find no fee basis and will enable you to issue a money claim via the UK small claims court
It is an essential part of the legal process to have the correct current residential address of the sole trader cowboy builder to enable you to issue a legal claim against them.
How to Protect Yourself from Unscrupulous Builders or Tradesmen
In the realm of construction and renovation, the matter of cowboy builders presents a significant concern that must not be underestimated. While the majority of tradespeople uphold high standards of professionalism, it is essential to acknowledge the existence of a minority who lack the necessary skills and, in extreme cases, engage in criminal activities.
The implications of unwittingly engaging with a cowboy builder can be dire. From subpar workmanship to financial losses, and even threats in extreme scenarios, the consequences are far-reaching. Therefore, adopting measures to ensure that you are dealing with a genuine and qualified tradesperson is a prudent course of action.
Safeguarding Measures
In this pursuit, various strategies can be employed to minimize the risks associated with cowboy builders. While references to specific organisations such as FENSA have been excluded, it's important to note that similar accreditation and vetting processes exist within the industry to safeguard consumers.
Accreditations and Van Markings
Legitimate builders often display their accreditations prominently on their vehicles. This serves as a testament to their professional affiliations and demonstrates their commitment to upholding industry standards. For instance, a reputable builder affiliated with recognized bodies will likely feature their corresponding logos and registration numbers on their van. This provides a tangible means to verify their legitimacy.
Payment Practices
A key indicator of a credible builder is their approach to payment. Reputable professionals engage in transparent discussions about payment terms and ensure that these agreements are documented in writing. Any insistence on upfront full cash payments should raise red flags, as this is contrary to established industry norms.
Investigate Previous Work
Prior to engaging a builder, conduct thorough research into their past projects. Seek recommendations from friends, family, or colleagues who have had positive experiences with builders. Alternatively, request the opportunity to speak with the builder's previous clients and assess the quality of their completed projects.
Beware of Hasty Start Dates
Builders who press for an immediate commencement of work should be approached with caution. This behavior might indicate a tendency to initiate multiple projects simultaneously and then disappear, leaving jobs incomplete. Ensure you possess the builder's business address and landline number to establish a traceable connection.
Deliberate Decision-Making
In the face of enticing offers, exercise prudence by refraining from rushing into decisions. Take time to define your requirements clearly, conduct research, and seek advice from trusted sources. To ensure a comprehensive understanding of the financial aspect, obtain quotes from several recommended builders before making an informed choice.
By adopting these recommended practices, you can significantly reduce the risk of falling victim to unscrupulous builders. Safeguard your interests by diligently verifying credentials, conducting background checks, make sure to get evidence as to who you are dealing with with verified details from a driving license and utility bill and keep copies for any future use and making informed decisions that contribute to the quality and integrity of your construction or renovation project.
👷  Search for a D
odgy Builders
 Residential Address
Use any known details and locate a dodgy builders current address – this service works on a no find no fee basis and will enable you to issue a money claim via the UK small claims court track